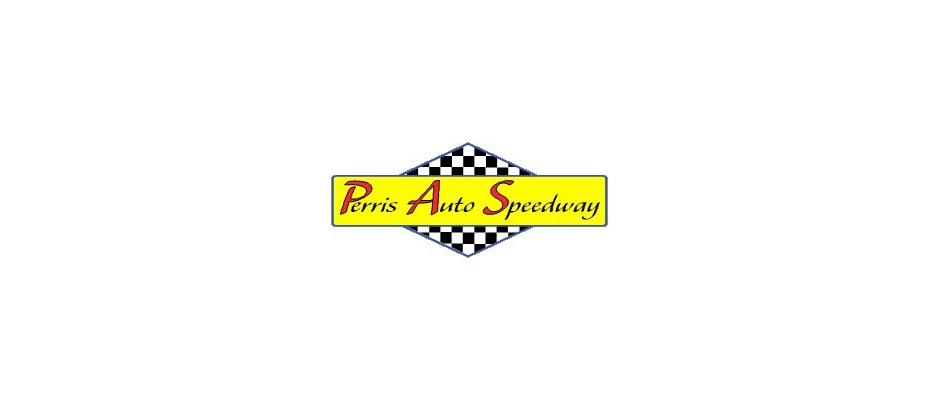 By Scott Daloisio
(Perris, CA, October 16, 2018) Perris Auto Speedway will hold the final dress rehearsal for November's Budweiser Oval Nationals Presented by All Coast Construction this Saturday night, October 20th. Saturday's program will feature the Amsoil USAC Sprint Cars along with The PAS Senior and Young Gun Sprints. Spectator gates will open at 5:00 P.M. and the first race will be at 7:00.
"This is always a very special race on the schedule," promoter Don Kazarian said on Monday. "While some teams will come out and rent the track before the Oval Nationals, this will be everyone's final tune-up under race conditions at The PAS before the big race. It is the last full-dress rehearsal before all our local guys battle with the USAC National stars in November. The meeting at the Oval Nationals for the two series is kind of like the Dodgers squaring off against the Yankees at the World Series."
One driver coming out from the Midwest to get some extra practice at The PAS this week is USAC National Series star Justin Grant. The Ione, California native, who happens to be the son in law of National Sprint Car Hall of Famer Bubby Jones who helped design The PAS, is flying in from his Indiana base to drive for Arizona car owner Andrew Reinbold. The last time the two teamed up at The PAS was on June 23rd, Grant had a great main event battle with track kingpin Damion Gardner to win the 30-lap main event. The 27-year-old is currently ranked eighth in USAC National Sprint Car points, 5th in the National Midgets and he finished second overall in the USAC Silver Crown Series this year.
Justin Grant #6 6-23.jpg
Justin Grant won the last time he was at The PAS on June 23. Please give photo credit to Doug Allen.
Another entry for Saturday who is not a stranger to The PAS is Austin Liggett. Last weekend, the 21-year-old from Tracy, California sewed up the championship in the USAC West Coast Sprint Car Series.
In addition to the visiting drivers, the battle between Brody Roa and Damion Gardner for the USAC/CRA championship will continue Saturday. The two have fought hard all season long for the title and counting Saturday's race, they will have six rounds to decide it. When the series last visited The PAS on September 22nd, Roa, who lives in Garden Grove, led Concord's Gardner by 51-points. However, in the last three races, six-time champion Gardner has chopped that disadvantage down to 30-points.
"The Roa/Gardner battle for the title has produced some great racing all season long," Kazarian said. "It is a perfect example of old school, hardball sprint car racing at its finest. They have not backed off and with only six races to go, it is getting very critical for each of them to not make a mistake. The intensity in the battle for the title between them has been amazing. Fans are coming out just to watch those two alone. It has been that good."
Damion Gardner Bordy Roa 5-26.jpg
Damion Gardner, inside,and Brody Roa will continue their battle for the 2018 USAC/CRA championship Saturday. Please give photo credit to Doug Allen.
In addition to the USAC/CRA Sprint Cars, The PAS Senior and Young Gun Sprints will also be in action on Saturday. Apple Valley's John Aden has won every single Senior main event this year and leads defending champion Richard McCormick of Canyon Country by 19-points. In the Young Gun Series, the title has already been decided as Eddie Tafoya Jr. of Chino Hills has a 238-point advantage over second-place Amanda Roberson of Ramona.
Tickets for Saturday's race are priced at $25.00 for adults. Seniors 65 and over get in for $20.00. For active military with proper id, teens 13-18 with their school id and kids 6-12, it is just $5.00. Children 5 and under are free. Parking on the fairgrounds is $8.00.
Advance tickets for all PAS events, including Saturday's race and the November 8th, 9th and 10th 23rd Annual Budweiser Oval Nationals presented by All Coast Construction, are available 24 hours a day online at https://pas.tix.com/Schedule.aspx?OrgNum=7 or by calling 1-800-595-4849. For fans who do not want to buy advance tickets, there will be plenty available for everyone at the ticket window each race night.
USAC/CRA Points
1. Brody Roa – Garden Grove, CA – 1,292
2. Damion Gardner – Concord, CA – 1,262
3. Auston Williams – Yorba Linda, CA – 1,108
4. Cody Williams – Corona, CA – 1,012
5. Jake Swanson – Anaheim, CA – 947
PAS Senior Sprint Cars
1. John Aden – Apple Valley, CA – 318
2. Richard McCormick – Canyon Country, CA – 299
3. Ed Schwarz – Santa Fe Springs, CA – 265
4. Rick Hendrix – Palmdale, CA – 263
5.Tyler Hatzikian – El Segundo, CA – 191
PAS Young Gun Sprint Cars
1. Eddie Tafoya Jr. – Chino Hills, CA – 311
2. Amanda Roberson – Ramona, CA – 173
3. Austin Brundage – Apple Valley, CA – 155
4. Ricky Lewis – Oxnard, CA – 115
4. Tyler Most – Peoria, AZ – 115
Perris Auto Speedway wants to thank its corporate partners for the 2017 season. All Coast Construction, Amsoil, Austin Hutchinson Realtor, Battery Systems, Brass and Bass Firearms & Fishing Supplies, Budweiser, Bud's Tire Pro, Center Point Church, Chris' Hauling, City of Perris, Country Values Magazine, Daytona Boat & RV Storage, Ed Moore Bullet Proof Driveshaft, Edelbrock, Flowdynamics, Full Throttle Scissor Lift Rental, Green Sheet, Greg Smith Equipment, Harley's Custom Cycles, HD Industries, Hoosier Tires, Indiana Truck Salvage, K2 Displays, K&N Engineering, Living Water's Hospice, Luke's Transmission, Moreno Valley Magazine of Values, Paul Oil Company, Pepsi-Cola, Pick-A-Part Auto Salvage, Pole Position, Precision Engine of Temecula, PrintItNow.com, Shaver Specialties, Square H, Sunstate Equipment, Swedish Speed, Trench Shoring, Valley News and Vista Paint.
To keep up with all the latest Perris Auto Speedway news, photos, gossip and receive special offers, please use the following links:
Facebook: https://www.facebook.com/pages/Perris-Auto-Speedway/113876798686480?ref=hl
Twitter: Perris Auto Speedway on Twitter.
Instagram: https://www.instagram.com/perrisautospeedway/
Website: http://perrisautospeedway.com/
Video and DVD productions of all racing events at Perris Auto Speedway are available from Loudpedal Productions. For more information on these productions you can contact them by calling (805) 844-3854, E-mailing mailto:trtruex@gmail.com or you can visit the website LoudPedal Productions
Perris Auto Speedway is conveniently located on the So Cal Fair and Event Center (home of October's Southern California Fair), approximately one hour east of Los Angeles and one hour North of San Diego. To get to the track, take the 215 freeway, exit on the Ramona Expressway and go three miles east to the fairgrounds. For directions on MapQuest, the address to enter is: 18700 Lake Perris Drive and the zip code is 92571.
racesatthepas@aol.com is the only authorized Internet address to issue official media news released from The Perris Auto Speedway or Oval Entertainment.
2018 Perris Auto Speedway