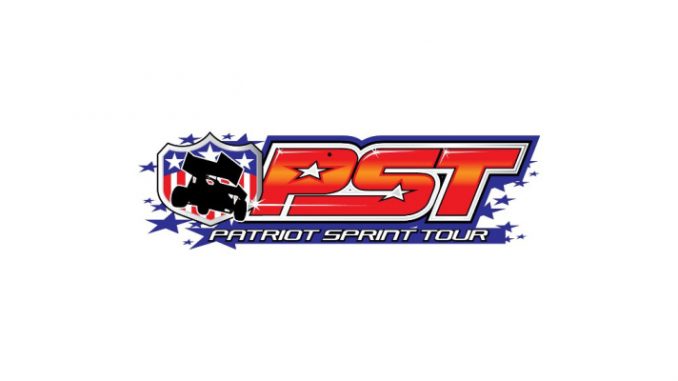 (Dundee, NY) A make up feature from August 6 was resumed on Outlaw Fall Nationals Night on Friday, September 24.
The race ran the first ten laps on August 6 before the rain hit the track and the remainder of the night was postponed. The final 20 laps were run with Ryan Smith the race leader over Jared Zimbardi and Bobby Breen.
Smith would resume his race lead with Jared Zimbardi trailing not too far behind. There was also a battle on going between fifth place running Davie Franek and 12th place runner, Jordan Thomas. Franek needed to finish at least five positions ahead of Thomas in order to secure his second career championship.
On the lap 15 restart, Zimbardi would dive down to the bottom and race side by side for the lead into the third corner. Zimbardi would slide in front of Smith off of turn four and take the race lead on lap 16. Franek would be battling with both Bobby Breen and Paulie Colagiovanni.
Another caution would come out at lap 23 with Zimbardi having an excellent restart and pulling away from Smith. Meanwhile, Colagiovanni was beginning to fall back as far as 8th where Jordan Thomas happened to be.
Thomas would make a similar move that Zimbardi would take for the race lead and get by Colagiovanni. On lap 27, Colagiovanni shredded his right rear tire that pull another caution with three laps remaining. Three laps remained and where Franek was running fourth and Thomas was running eighth and the championship belonged to Thomas.
On the restart, Smith had one last shot to get by Zimbardi and he did by getting just underneath the 35 machine. This pushed Zimbardi up a groove where Zimbardi lost a touch of momentum exiting the corner. When the checkered flag flew, the race was won by Pennsylvania's Ryan Smith which was his first career PST A Main.
Zimbardi would settle for second over Bobby Breen completing the podium. Franek would finish fourth and finishing eighth was Jordan Thomas. Thomas's eighth place run was good enough to win the championship by a slim margin of four points. This was the second generation driver first career series championship after running with the tour for the last five seasons.
The Patriots were set to run a brand new show but an unexpected incident with the tracks generator stopped just as the A Main was about to go green. After discussing with NYSEG & Code Enforcement, the track had no choice but to cancel for the night. The Outlaw Fall Nationals will now be held October 22 which is a part of Dutch Hoag weekend.
The next PST race will now be Tuesday, October 5 at Utica Rome for the Cole Cup which will pay $5,000 to the winner. Stick to PST Media for more information.
Outlaw Speedway Quick Results
From 8/6 Outlaw Summer Nationals
A Main: 1) 10x-RYAN SMITH (1) 2) 35- Jared Zimbardi 3) 9b- Bobby Breen 4) 28f- Davie Franek 5) 47- Kyle Drum 6) 90- Matt Tanner 7) 79- Jordan Thomas 8) 22- Jonathan Preston 9) 3- Denny Peebles 10) 98- Joe Trenca 11) 2- Dave Axton 12) 61- Parker Evans 13) 10c- Paulie Colagiovanni 14) 4s- Johnny Smith 15) 48jr- Darryl Ruggles 16) 2j- Aaron Jacobus 17) 5K- Jake Karklin 18) 75- Tommy Wickham 19) 9- Dyan Paddock 21) 121- Steve Glover 22) 1Q- Thomas Radivoy