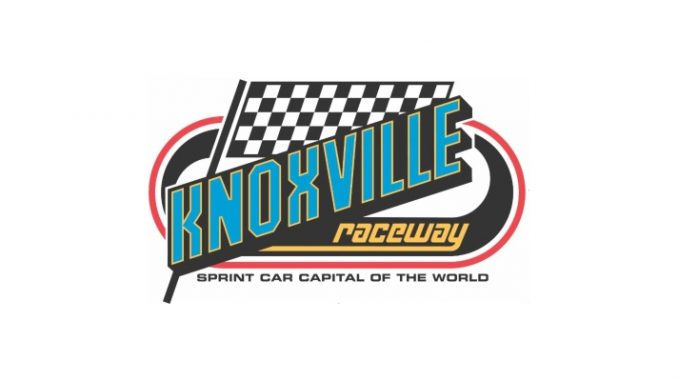 From Knoxville Raceway
The Brownells Big Guns Bash is this weekend, Friday, June 10 and Saturday, June 11. It's two nights of winged sprint car action at the Sprint Car Capital of the World with the NOS Energy Drink World of Outlaws Sprint Car Series!
All of the top names in sprint car racing will be here. Sheldon Haudenschild. Brad Sweet, David Gravel, Carson Macedo, Logan Schuchart and Donny Schatz will lead the Outlaws.
The Knoxville Regulars should tough this year with drivers; Brian Brown, Austin McCarl, Justin Henderson, Aaron Reutzel, Davey Heskin, Matt Juhl, Kerry Madsen, Carson McCarl and Gio Scelzi!
We also know that PA Posse drivers, Brent Marks and Anthony Macri will be here to see if he can play the role of spoiler.
Last year Carson Macedo swept the Brownells Big Guns Bash weekend. Macedo and the Jason Johnson Racing #41 should be strong again this weekend. They were here earlier this season on May 7 for a weekly event and picked up a win.
The best drivers one year ago at the Brownells Big Guns Bash, based on average finish for the two nights were; Macedo with two wins, Kerry Madsen 2.5, Logan Schuchart 3.5, Gio Scelzi 4.5, Aaron Reutzel 7.5, Sheldon Haudenschild 7.5, Donny Schatz 8.0, and David Gravel, Brian Brown and Brent Marks all at 9.0.
We will also welcome the Voice of the World of Outlaws, Johnny Gibson to the booth to call races with the Voice of Knoxville Raceway, Tony Bokhoven! Congratulations to Johnny who was inducted into the National Sprint Car Hall of Fame here in Knoxville last weekend. Tony and Johnny are two of the best and have more than 50 years combined behind the microphone.
The Pro Sprints will be our support class on Friday night and the Knoxville Championship Series 360 sprint cars will take the track on Saturday. The Clint Garner and Terry McCarl rivalry has been solidified in recent weeks and alone is worth the price of admission.
It's the only visit from the World of Outlaws at Knoxville prior to the Knoxville Nationals in August so don't miss it! Reserved tickets are available now by phone at 641-842-5431 or order online at this link: bit.ly/3ho2AhV
Camping spots are available for the two-day weekend at the North Campground. Cost is $30 each night. Spots are sold on a first come, first served basis.