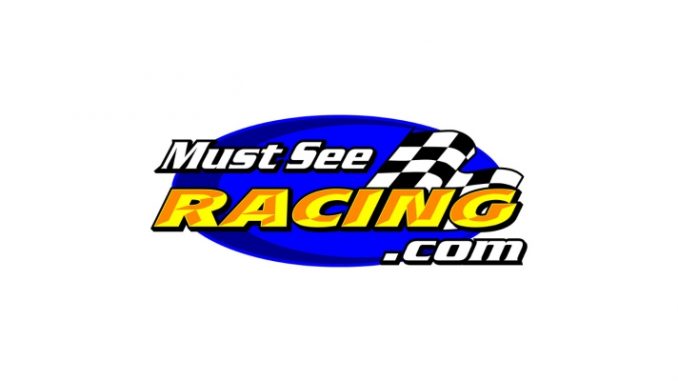 From Must See Racing
When the 2023 Must See Racing Sprint Series presented by Engine Pro schedule kicks off this Spring, it will mark Must See Racing's 14th consecutive season of sanctioning winged asphalt 410 sprint car racing in the Midwest and Southeast.
A new season brings new wrinkles. But in MSR's case, the series will still offer edge of your seat racing and high-speed action. Whenever MSR comes to town, track records usually fall. The series bills itself as having "The fastest Short Track Cars in the World".
The series will feature many of the same tracks that have been a regular staple on the series schedule, but will do so with new drivers, teams, and event formats.
One of the biggest changes in 2023 will be the new venue for the 3rd annual American Speed U.S. Nationals to Birch Run Speedway in Birch Run, Michigan. The popular Memorial Day event is quickly becoming one of the premier open wheel events in the state of Michigan and this year's event appears to be much the same. This year's event will include the Maxima Racing Oils MSR Midwest Lights Series in a two-day format May 26-27.
Network television has played an important part of MSR's popularity over the years and will continue to do so in 2023. No less than 7 events will be be taped delayed for broadcast on MAVTV including the two-day PINK LADY CLASSIC from Meridian Speedway, Idaho. The full television and live stream schedules will be announced later.
The third-year Maxima Racing Oils MSR Midwest Lights Series has become the official feeder system for the national series and currently features several talented teenage drivers. The young drivers are honing their skills and biding time to eventually compete in the national series. This year's lineup will see a handful of new drivers, and new teams, as the affordable 602 crate series shows steady growth and fan popularity.
Five-time MSR champion Jimmy McCune returns to the series fulltime in 2023. McCune suffered serious burns in an accident and was sidelined most of the year. The all-time MSR feature wins leader will look to add a sixth title in 2023.
An increased year-end cash point fund will be up for grabs in 2023 for both series. In addition, the 'Engine Pro Fast Car Dash' mini-series will award points accumulated at all three Berlin Raceway days. This points fund will also pay out cash incentives.
It was recently announced that MSR and the new non-winged 500 Sprint Car Tour will share the racing card at Berlin Raceway on June 22. This unique event will offer fans the chance to see a 410 winged and non-winged event in the same night. This concept hasn't been done since 2010.
"We were able to put the 2023 schedule in place taking us to some of the best pavement tracks anywhere while minimizing the excessive and unpredictable travel costs for our race teams. With several new teams from around the country committing the car count looks strong and competition intensity for the championships is definitely stacking up to be one of, if not our best and most exciting season yet." said MSR's Jim Hanks. "There is a renewed energy and positive buzz of anticipation and excitement for the coming year by the tracks, race teams and the race fans everywhere."