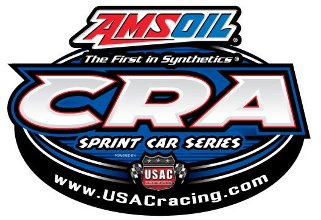 By Lance Jennings
MARCH 2, 2023… After rains hit Central Arizona Raceway overnight, this morning, and with more showers expected, officials are forced to cancel Friday and Saturday's AMSOIL USAC/CRA Sprint Car doubleheader. Options for possible make-up dates are being explored.
The events were slated to be the debut for the USAC/CRA Sprint Cars at the fast 3/8-mile oval in Casa Grande, Arizona. Located at the Pinal County Fairgrounds, Central Arizona Raceway will host the "56th Western World Championships" on November 3rd and 4th.
The non-winged 410s will return to action on Saturday, March 18th at Perris Auto Speedway for the "Sokola Shootout." For more event information and advance tickets, visit perrisautospeedway.com.
The AMSOIL USAC/CRA Sprint Car Series thanks BillsJerky.net, Factory Wraps, Flowdynamics Incorporated, The Gardner Family (In Memory of Jim and Chet Gardner), Hoosier Racing Tires, Laserworx Manufacturing, Woodland Auto Display, Competition Suspension Incorporated, Extreme Mufflers, Rod End Supply, Saldana Racing Products, and Wilwood Disc Brakes for their support. If you or your company would like to become part of the series, contact Tony Jones at tonyjonesracing@gmail.com or PR Director Lance Jennings at lwjennings@earthlink.net.
For more information on the AMSOIL USAC/CRA Sprint Car Series, visit the United States Auto Club (USAC) website at usacracing.com and the social media for USAC Racing. You can also find exclusive content on the USAC/CRA Facebook, Twitter, and Instagram pages.