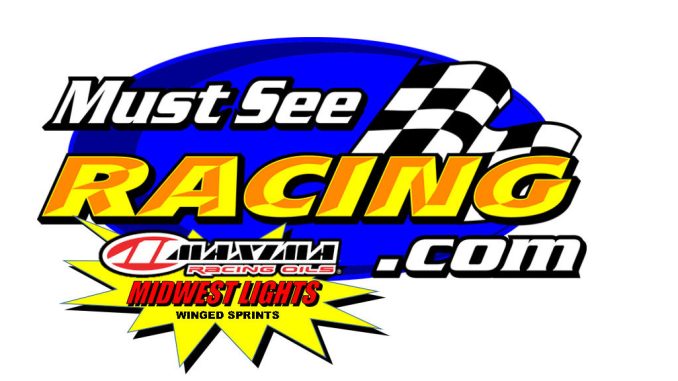 From Must See Racing
March 22, 2023 – Holly, Michigan – The Must See Racing Maxima Racing Oils Midwest Lights Series is set to kick off its fourth season in just a few weeks and today Must See Racing announced its roster of full-time teams for the 2023 season. The list includes a mixture of rookies, youth, and veteran drivers.
The 602-crate winged asphalt sprint car series debuted in 2020 with the goal of creating a cost-effective entry-level sprint car series. The series was designed to give young drivers a chance to hone their skills before advancing to Must See Racing's 410 national series. The series has done exactly that. In addition, it is creating a pipeline to the national series for young drivers.
This years schedule will feature 8 events at 4 different tracks in Michigan and Ohio with an October TBA date to conclude its fourth season.
The series will kick off the 2023 season on April 22 with a return to Lorain Raceway Park. LRP has become the unofficial home to the series as it has hosted more events than any other track on the schedule. The series will return to LRP on August 19 for the "Bob Frey Classic".
The series will make its debut at Owosso Speedway on June 24 and September 2. It will also visit another Michigan speedway for the first time when it makes its debut at Birch Run Speedway on May 26-27 as part of the American Speed U.S. Nationals. The series will compete on the ¼ on Friday night and then on the 4/10 on Saturday night.
Shady Bowl Speedway in DeGraff, Ohio returns to the schedule after a one-year hiatus on Sunday May 7.
This year's full-time roster is headlined by defending champion Cody Gallogly and inaugural series champion JJ Henes. The series will feature a significant number of teenage drivers with the focus of youth in 2023. Veteran drivers expected to complete include Joshua Sexton, Charlie Shultz, Todd McQuillen, Bob Komisarski, and JD Evans.
Other drivers returning include Andrew Bogusz, Charlie Bauer, Sawyer Stout, Dale McQuillen, and lady driver Lauren DePasquale. Matt Double will make his series debut in 2023.
For more info on the Must See Racing Maxima Racing Oils Midwest Lights follow Must See Racing on Facebook or visit the series website www.mustseeracing.com