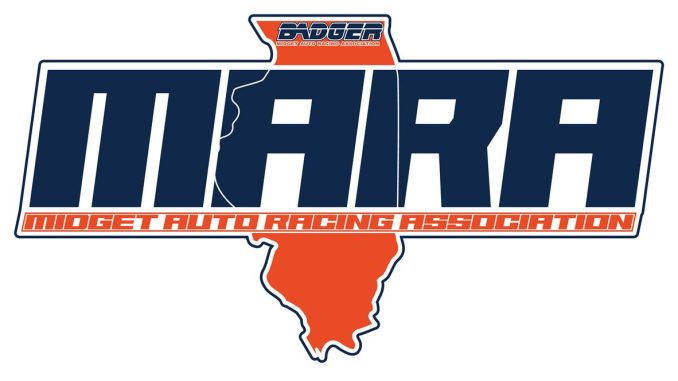 Quinn McCabe
Lincoln, IL (April 6, 2023) – The Midget Auto Racing Association will open its season this Friday, April 7 at the ¼ mile Lincoln Speedway in Lincoln, IL. The series which is being dubbed a relaunch of the former Midwest Auto Racing Association will see its first race since the fall of 2006.
"MARA has almost thirty years of midget racing history," stated series President Quinn McCabe, "and with the blessings of many of the previous principles of MARA, we plan to preserve and build on that history for future generations."
The original MARA series was founded in Springfield, IL in 1977 just a mere 30 miles South of Lincoln, IL. Its first race was held in Champaign, IL and Duke DeRosa of Springfield, IL was its first victor and champion. When the series ceased operations in 2006, Don Lehmann, son of one of MARA's original founders, Howard Lehmann, was its final champion.
"I'm excited to see MARA being a series again," stated nine-time MARA champion Don Lehmann, "my family has had such a long relationship with MARA as my dad was a founding member, and then my success there also."
Drivers such as Lehmann, DeRosa, Steve Knepper, Gene Gennetton, Rich Camfield, and many others made their mark on the sport of midget racing under the MARA banner. When the green flag flies this Friday, new names and faces will begin to write their chapters in the record books of Illinois midget racing. Drivers such as Springfield's Daltyn England, Lincoln's Jace Sparks, Havana's Kevin Battefeld, and a whole host of others will look to become the first winner in a new chapter of a storied history.
Friday, April 7 at Lincoln Speedway pit gates will open at 4 pm, hot laps start at 6 pm and racing will begin at 7 pm. For more information visit the MARA series online at www.mararacing.com.