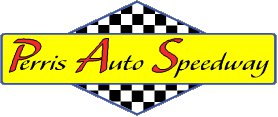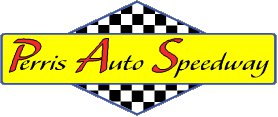 By Scott Daloisio
(Perris, CA, April 11, 2022) When Perris Auto Speedway hosts a four-division sprint car show this Saturday night, April 15th, fans will get a look at a bevy of future stars in the open-wheel cars. Headlining the show will be the Amsoil USAC/CRA Sprint Cars. They will be joined by PAS Senior & Young Gun Sprints and the POWRi Southwest Lightning Sprints. Spectator gates will open at 5:00 p.m. with races starting at 7:00.
337144699_608490714097548_3963173808111331131_n.jpg
Defending PAS Young Guns champion Stevie Rogers. Kenny Lonngren photo.
Ten years ago, promoter Don Kazarian introduced the PAS Young Gun Sprint Car Series. He developed the series to get more youngsters, starting at 14 years old, into the sport. It succeeded. Amongst the drivers to graduate from the class are Logan Williams, the inaugural Young Guns champion who is now a USAC/CRA regular. Trent Williams, no relation to Logan, was the 2014 champion and raced sprint cars on and off until last season. 2016 champion Courtney Crone has been quickly climbing the racing ladder. She recently spent time on the IMSA circuit and this year headed to Germany to race for Gebhardt Motorsports in the 2023 Prototype Cup Series. The 2017 champion was Hannah Mayhew who is now a regular in the USAC West Coast Sprint Car Series. One year later Eddie Tafoya Jr. took the title. The following season he was named the USAC/CRA and USAC Southwest Sprint Car "Rookie of the Year." Last year he finished third in USAC/CRA points and in 2023, he is splitting his time between the USAC National and USAC/CRA Series. These are just some of the champions. There are others who have succeeded as well.
The series seemed to be on the decline over the past three or four years. In fact, in 2022 Apple Valley's Stevie Rogers, who was a senior in high school at the time, was the only Young Gun driver until August when she was joined by New Cuyama's Elexa Herrera. One month later, Tuesday Caldwerwood came in for a race and it was the only time last year that three Young Guns competed in one night. Needless to say, some people were surprised when six cars showed up at the 2023 opener last month.
"It was great to see all of the young drivers at last month's season opener," promoter Don Kazarian said. "We knew there would be three, but we were pleased when three more joined them. It is very encouraging to see that. It is rumored that more are on the way soon. There are some great young talents in the Young Guns and in the USAC/CRA series. That bodes well for the future of the series and sprint car racing in general."
"Not only does it help the future of the sport on the track, but also in the stands. Teens and kids in the stands can really relate to the younger drivers. It gives them someone to cheer for, who is just like them. Some of the kids watching in the stands may end up racing themselves. They see kids racing and say if they can do that, maybe I can too."
As well as defending class champion Rogers and Herrera, Apple Valley's Cash Culp, Cody Deloye of Riverside, Brandon Nelson of Arroyo Grande, and race winner Blake Hendricks of Simi Valley competed in the first Young Guns main event of the year last month.
Likewise, there is an abundance of young drivers in the USAC/CRA Series. Included are Rookie of the Year leader Grant Sexton of Lakeside, Indio's James Turnbull, Logan Calderwood of Goodyear, Arizona, El Cajon's Braden Chiaramonte, Bakersfield's Brody Fuson, and Brody Wake of Lake Havasu, Arizona have all shown they can get around the tracks well and be competitive at the USAC/CRA level.
Another addition is 18-year-old Warner Springs driver "Shugah" Shane Sexton. He has been anxiously waiting for his engine to be done and will make his 2023 USAC/CRA debut on Saturday.
"Some of these kids are extremely good already," Kazarian boasted. "They have the potential to star in sprint cars or like Courtney Crone, they can take the world on in other disciplines of racing. It is nice to see how many talented drivers the Young Guns series has produced and how many other young drivers come in and race at The PAS and do very well. The future for all these kids looks very bright."
For fans who would like to see the young talent and the long established racing stars in action this Saturday night, spectator gates will open at 5:00 and the racing will start at 7:00. Adult tickets are $30. For seniors aged 65 and over, it is $25. Kids 6 to 12 get in for just $5.00, and children 5 and under are admitted free. The fairgrounds charges $10 for parking.
Advance tickets for Saturday and every race at The PAS are available until noon on race day at https://www.tix.com/ticket-sales/pas/7 or by calling 1-800-595-4849. For fans who do not wish to buy advance tickets, there will be available for everyone at the ticket window each race night.
Races from Perris Auto Speedway will not be streamed on Flo Racing in 2023.
Perris Auto Speedway is conveniently located on the Lake Perris Fairgrounds (home of the Southern California Fair), one-hour east of Los Angeles and one-hour North of San Diego. To get to the track, take the 215 freeway, exit on the Ramona Expressway, and go three miles east to the fairgrounds. For directions online, the address to enter is: 18700 Lake Perris Drive and the zip code is 92571.
Fans can stay up to date on track and driver news on The PAS social media efforts at the links below.
Facebook: https://www.facebook.com/pages/Perris-Auto-Speedway/113876798686480?ref=hl
Twitter: Perris Auto Speedway on Twitter
Instagram: https://www.instagram.com/perrisautospeedway/
Website: http://perrisautospeedway.com/
Perris Auto Speedway wants to thank the following corporate partners. Ahern Equipment Rentals, Anderson Chevrolet, Battery Systems, Bud's Tires, Tire Choice Auto Service, Chris' Hauling, City of Perris, Communication Innovations, Daytona Boat & RV Storage, Ed Moore Bullet Proof Driveshaft, Flowdynamics, HD Industries, Heimark/Anheuser Busch, Hoosier Tires, Inland Rigging, Living Water's Hospice, LKQ Pick Your Part, Luke's Transmission, Moose Racing, Pepsi-Cola, Performance Online, Pole Position Raceway, PrintItNow.com, Rainbow Bolt & Supply, Rene's Bar & Grill, Rugged Radios, Shaver Specialties, Square H, Sunoco Race Fuels, Trench Shoring, Upland Rock, Varner Construction, Vista Paint, Wind N Sea Towing.
DVDs of all the PASSCAR/IMCA racing and Nights of Destruction at The PAS are available from Fourvideos. For more information call (714) 225-9500.
mailto:perrisautospeedway1@gmail.com is the only authorized Internet address to issue official media news released from The Perris Auto Speedway or Oval Entertainment.