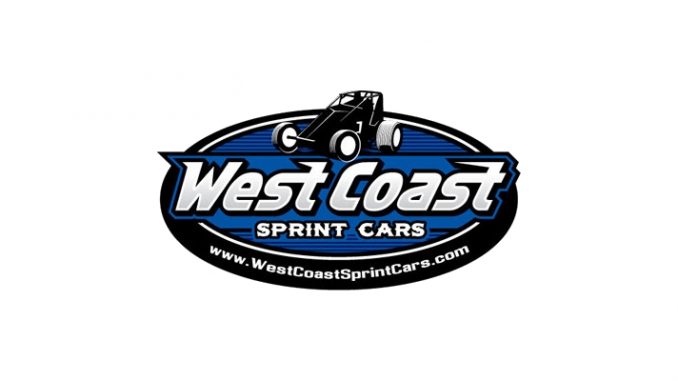 By Lance Jennings
JUNE 1, 2023… When the USAC West Coast Sprint Cars return to Ventura Raceway on June 17th, racers and fans alike will enjoy the "Wagsdash Reunion in honor of Mrs. Wags." With several pre-race activities and extra bonus money, this is one of the most anticipated dates on the schedule. "The Best Little Dirt Track in America" is located at the Ventura County Fairgrounds at 10 West Harbor Blvd. in Ventura, California and for more event information, visit venturaraceway.com or call 805.648.RACE.
Led by Ken Wagner, the event will honor his late wife Terry and their dedication to Sprint Car Racing. In the late 1980s with the original California Racing Association at Ascot Park, the Wagners started a fan newsletter with the belief in helping the lower budget teams. After Ken, Terry, and the "Wagtimers" raised money for the hard luck drivers at each race, they were able to expand their efforts to have a special main event for those selected teams. In addition to the special feature, pre-race activities were added to raise extra prize money for a day of fun at the races.
In 1991, the "Wagsdash" was born and Ron DiDonato raced to the $2,000 victory at Bakersfield Speedway. While the venue and the associations have changed over the years, the event was open to drivers that won a maximum of one main event with CRA, SCRA, and USAC/CRA. In the early 2000s, the winner and hard charger of the previous week's VRA 360 show were added to the field. In total, the Wagners and the "Wagtimers" have raised over $625,000 in "Wagsbucks" to help the racers and the "Wagsdash" winners are at the bottom of the release.
Racers and fans are encouraged to get the Ventura Raceway early on June 17th. Wagner and the "Wagtimers" plan to have a hot dog feed for everyone in attendance, a sexy driver contest, a pit crew contest, and a silent auction with racing collectibles, photos, and diecast cars. The winners of the sexy driver and pit crew contests will take home a special plaque and cash award. Every dollar collected from the pre-race events will be added to night's purse for the USAC West Coast Sprint Cars and California Lightning Sprints.
To get involved or donate to the "Wagsdash Reunion in honor of Mrs. Wags," call Ken Wagner at 949-981-5497 or visit his website at wagtimes.com.
This Saturday, June 3rd, the USAC West Coast Sprint Cars will make their second and last stop of the year at Bakersfield Speedway. Promoted by Scott Schweitzer, the third championship point race will also feature Stock Cars, California Lightning Sprints, and Mini Stocks. Located at 5001 North Chester Extension in Bakersfield, California, more event information can be found at bakersfieldspeedway.com or by calling 661.393.3373. For those that cannot travel to the races, bakersfieldspeedway.tv will broadcast a live stream of the night's action. This is the only official live stream of event.
The USAC West Coast Sprint Car Series thanks BR Motorsports, Brown & Miller Racing Solutions, Competition Suspension Incorporated, Extreme Mufflers, High Tech Performance, Hoosier Racing Tires, Rod End Supply, Saldana Racing Products, Steve Lafond / Tear-Off Heaven Fotos, Wagtimers, Wilwood Disc Brakes, and Woodland Auto Display for their support. If you or your company would like to become part of the series, email Stephanie Odom at Odom.Stephanie@me.com or Lance Jennings at lwjennings@earthlink.net.
For more information on the series, visit usacracing.com and the social media for USAC Racing. You can also find exclusive content at the USAC West Coast Sprint Car Facebook, Twitter, and Instagram pages.
———————————————–
USAC WEST COAST SPRINT CAR CHAMPIONS: 2009-Justyne Hamblin, 2010-Craig Stidham, 2011-Richard Vander Weerd, 2012-Bud Kaeding, 2013-Danny Faria Jr., 2014-Matt Mitchell, 2015-Danny Faria Jr., 2016-Brody Roa, 2017-Jake Swanson, 2018-Austin Liggett, 2019-Tristan Guardino, 2020-NO AWARD, 2021-D.J. Johnson, 2022-Trent Carter.
WAGSDASH WINNERS: 1991-Ron DiDonato, 1992-Steve Ostling, 1993-Bobby Michnowicz, 1994-Rodney Argo, 1995-Troy Newsome, 1996-Mike English, 1997-Jimmy Voitel, 1998-Marc Hart, 1999-J Hicks, 2000-Marc Hart, 2001-Jarrett Chaney, 2002-Danny Sheridan, 2003-Alan Ballard, 2004-Ronnie Case, 2005-Blake Miller, 2006-Alan Ballard, 2007-Blake Miller, 2008-Austin Mero, 2009-NO RACE, 2010-Brody Roa, 2011-Brody Roa.
2023 USAC WEST COAST SPRINT CAR POINT STANDINGS: 1. Ryan Timmons-151, 2. David Gasper®-125, 3. Ron LaPlant®-124, -. Brody Fuson-124, 5. Tyler Hatzikian-116, 6. Cody Majors-107, -. Kyle Edwards-107, 8. Tom Hendricks98, 9. Jon DeWees®-91, 10. Steve Hix-90, 11. Elexa Herrera-79, 12. Hannah Mayhew-76, 13. Trent Carter-68, 14. Chris Ennis-67, 15. D.J. Johnson-61, 16. Adam Christian®-59, 17. Camie Bell-58, 18. Heath Holdsclaw®-55, 19. Tom Dunkel®-49, –. Bryan Whitley®-49, 21. Troy Rutherford-44, 22. James Herrera-43, 23. Charlie Butcher-41, 24. Joey Bishop-37, 25. Matt Day-34, 26. Austin Grabowski®-33, 27. Eathon Lanfri®-28.