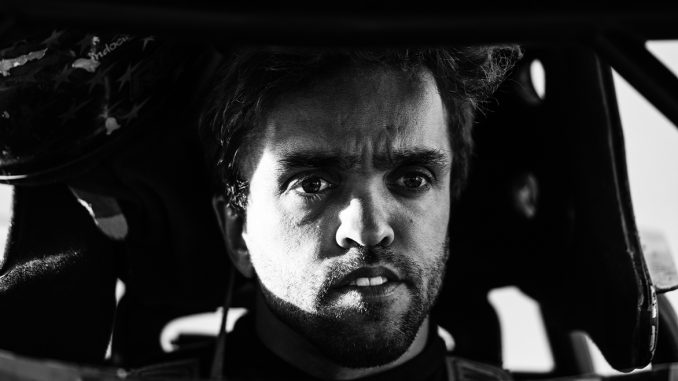 By Alex Nieten
HANFORD, CA (September 14, 2023) – On Friday night at Kings Speedway's Tom Tarlton Classic, Rico Abreu returns to where his Sprint Car career began amid the best season of his career.
And not just where his career began, but with the same Series. Believe it or not, the St. Helena, CA native's first race behind the wheel of one of the winged beasts was against the World of Outlaws NOS Energy Drink Sprint Cars.
"March of 2011 at the Outlaw race in the spring was my first ever," Abreu said. "We were actually going to rent the track on the day after. The Outlaws were going to Tulare the following day and started at Hanford. It was going to rain (the next day), so we just said we might as well buy a pit pass and go run laps. It was a pretty cool experience for me to have my first race be an Outlaw race.
"I held off Donny Schatz in Hot Laps," Abreu added with a laugh.
Fast forward 12 years, and Abreu has come a long way. World of Outlaws victories. Chili Bowl triumphs. Wins all over the country from a career that blossomed in California. But with all of his accomplishments over more than a decade in a Sprint Car, no season can parallel his 2023 performance.
Abreu has racked up 10 Sprint Car victories this season, half of which have come against The Greatest Show on Dirt. Entering this year, the 31-year-old owned nine Series victories and never tallied more than two in one season.
In World of Outlaws competition, he's making trips to Victory Lane at some of the toughest tracks to do so. Twice he's topped battles against the Pennsylvania Posse including a night when a whopping 49 cars checked in at Lincoln Speedway. He bested a field of 41 at Eldora Speedway in May. The prestige of the Jason Johnson Classic also went to Abreu when he came out on top at 81 Speedway.
And it's not only that Abreu is winning at a high rate. His consistency is also as strong as ever. The Rico Abreu Racing #24 has been on the World of Outlaws podium 13 times in 2023. That's enough to be tied for the fourth most even though he's only competed in 63% of the races.
"It's definitely a career best year for me," Abreu said. "The consistency and things I've learned as a race car driver developmental wise have just matured me and being able to process things while I'm racing and just focusing on not putting myself in bad positions on the race track and a little more give and take instead of forcing things to put us in bad spots."
That maturity has also extended beyond the racetrack itself for Abreu. While he's normally running up front, he and the team value the down nights. Instead of being frustrated, they use them to learn for the next time.
"Some nights you're off a little bit, and there's nothing to hang your head about those nights," Abreu said. "They're all just learning curves as a team. I think those nights are more important than the nights that you win because that's what you learn the most from."
One of the largest contributors to Abreu's success is Ricky Warner. The legendary crew chief joined his race team at the beginning of last year. The pairing began to gather momentum toward the end of 2022 before coming out of the gates hot this year and not slowing down. Listen to any of Abreu's Victory Lane interviews this year, and he's quick to credit Warner's critical thinking abilities.
"I think his attention to detail to little things throughout the race team when it comes to driver communication," Abreu said of Warner's qualities. "Ricky has a really good eye of seeing the balance of the race car where if I'm off a little bit on my communication side of setup to where I think we need to be. I think he just has a great system and gets along with everybody, which is a huge plus for the team. He's just a good balance. I think he gets our car really close, but where he really excels is he keeps my confidence up as a race car driver. Confidence is so key in our sport."
With Warner leading the way, Zack Middlebrooks, and Brady Forbrook completing the trio working on the car, and Abreu behind the wheel, the #24 has become one of the fastest cars in the country this year.
And now they head to the track where it all started for Abreu with as strong a shot as anyone at what would be a special win. He's won at Kings Speedway three times with the Northern Auto Racing Club. He's won there with the Sprint Car Challenge Tour. And now he hopes to top The Greatest Show on Dirt and pocket $21,000.
"The unique thing about Hanford is I was really hot and cold there," Abreu said. "And then over the years as I've been there we've gotten better and better with different crew chiefs and myself as a driver. It's such a tricky track with no walls and a fast paced (Turns) 3 and 4 and a slower speed (Turns) 1 and 2. I'm just really looking forward to getting there. They've got great car counts in that central California area. They've got really passionate race fans."
For tickets to the Tom Tarlton Classic at Kings Speedway, CLICK HERE. Abreu will also make the trip to Placerville Speedway on Saturday night for the Federated Auto Parts 49er Gold Rush Classic. For tickets, CLICK HERE.
If you can't make it to the track, catch all of the action live on DIRTVision.