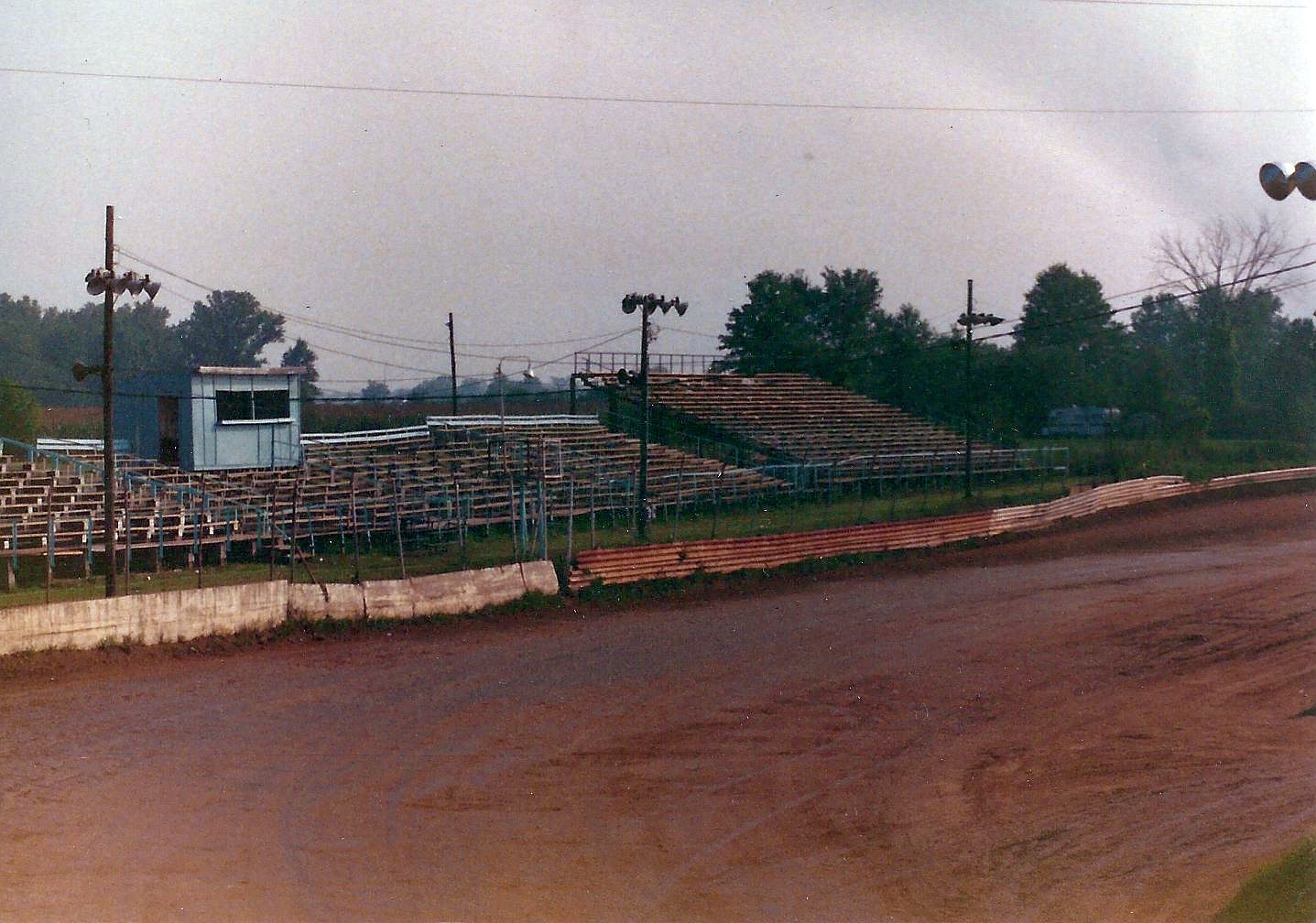 This week's Way Back Wednesday features some photographs taken of Limaland Motorsports Park, then Limaland Speedway, after a 1990 All Star Circuit of Champions event.
This was T.J. and Mudclodbob's first trip to Lima, done at the last minute based on T.J.'s suggestion of hearing how wildly high banked the track was. The track itself lived up to the hype, but the facility at the time was "rustic". One memorable moment was halfway standing and halfway sitting during the National Anthem just in case one were to fall through the bleacher boards.
The event was also was just a week after Bobby Allen's upset win at the Knoxville Nationals. T.J. actually sill has a signed copy of National Speed Sport News signed by Allen with the headline of him winning the Nationals. It was signed at this event, and is one of the few signed items T.J. has in his racing memorabilia collection (he's not big on autographs).
Note the single guard rail in turn one. Jack Hewitt was up on the rim and went out of the ball park while battling for the lead. While we could not recall who won, one other memorable moment was the Goodyear tire test conducted until the early hours of the morning while trying to camp at the track. Nothing like going to sleep to the sound of sprint cars circling the speedway.
Its amazing the improvements done over the years by Ken Langhals and the University of Northwestern Ohio ownerships. What was the front stretch is now the back stretch, the facility has gone under a huge transformation, and the banking is not quite as fearsome as it used to be. The great thing is Limaland is now one of the premier racing facilities in the country.
Photo Gallery