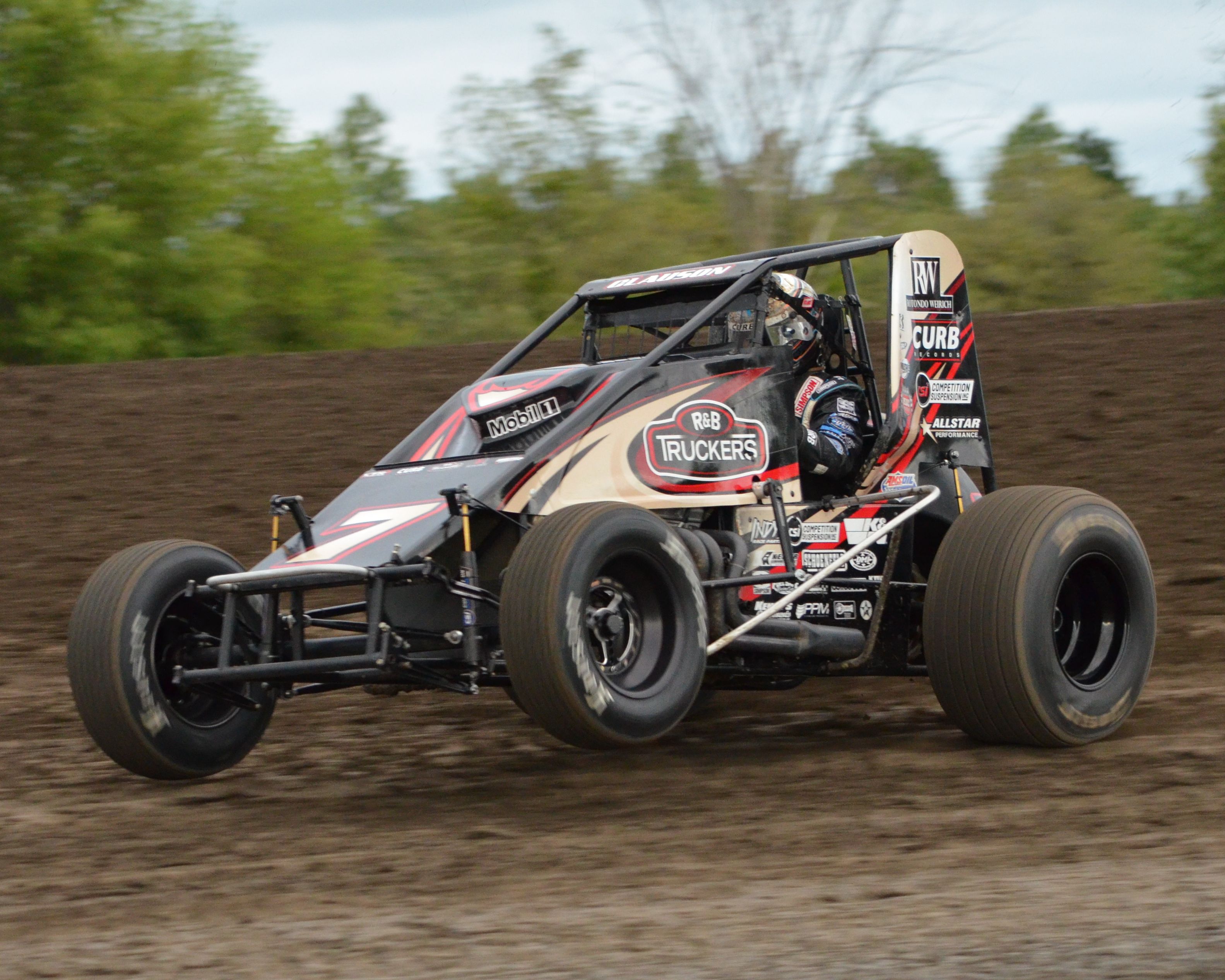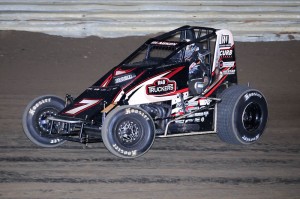 From Bob Baker
Knoxville, IA — (January 11, 2013) — Bryan Clauson, originally of Carmichael, California, and now living in Noblesville, Indiana, today was named the 2012 "Driver of the Year" by the North American Non-Winged Sprint Car Poll voting panel of media members, promoters, sanctioning officials and manufacturers for his first time ever.  The United States Auto Club (USAC) sprint car champion and Indianapolis 500 competitor earned twelve (12) of the sixteen (16) first-place ballots cast in the year-end poll.
Those drivers ranked second through fifth, respectively, are Dave Darland of Indiana, USAC-California Racing Association (CRA) champion Mike Spencer of California, Midwest Sprint Car Series (MSCS) and King of Indiana Sprint Series (KISS) champion Jon Stanbrough of Indiana, and Tracy Hines of Indiana.  Rounding out the 'top ten' drivers are Chase Stockon, Damion Gardner, three-time "Driver of the Year" Levi Jones, Nic Faas and Ryan Bernal, respectively.  Mike Spencer captured three (3) first-place votes, while a single nod went to three-time "Driver of the Year" Jon Stanbrough.  Bryan Clauson's sprint car owners, Corey Tucker, Tim Clauson, Mike Curb and Cary Agajanian, will receive the 2012 non-winged sprint car "Team of the Year" award for their first time.
Chase Stockon of Indiana will receive the "Wild Card Award" for his exciting non-winged sprint car performances in 2012.  Mike & Tim Truex of Loudpedal Productions will receive their first North American Non-Winged Sprint Car Poll "Media Member of the Year" honors.  Jim O'Connor of the Kokomo Speedway will earn the "Promoter of the Year" title for the second time.
Nick Drake of North Carolina will receive the 2012 North American Non-Winged Sprint Car Poll "Rookie of the Year" award from the voting panel.  Joe Devin of DRC Chassis will receive the "Builder/Manufacturer of the Year" honors for the fifth time.
The North American Non-Winged Sprint Car Poll is an annual awards program of the National Sprint Car Hall of Fame & Museum Foundation, Inc., of Knoxville, Iowa.  All awards will be distributed in the spring of 2013 at tracks throughout North America.  The awards were announced on the fourth day of the Lucas Oil Chili Bowl Midget Nationals in Tulsa, Oklahoma.
Final 2012 North American Non-Winged Sprint Car Poll
rank, driver (first place votes), hometown, state/province, points
1., Bryan Clauson (12), Carmichael, CA, 1320
2., Dave Darland, Walton, IN, 740
3., Mike Spencer (3), Temecula, CA, 654
4., Jon Stanbrough (1), Jamestown, IN, 510
5., Tracy Hines, New Castle, IN, 286
6., Chase Stockon, Elizabethtown, IN, 200
7., Damion Gardner, Concord, CA, 177
8., Levi Jones, Olney, IL, 171
9., Nic Faas, Huntington Beach, CA, 153
10., Ryan Bernal, Hollister, CA, 114
11., Kyle Larson, Sacramento, CA, 108
12., Robert Ballou, Rocklin, CA, 98
tie, Hunter Schuerenberg, Sikeston, MO, 98
14., Brandon "Bud" Kaeding, Los Gatos, CA, 88
15., Chris Windom (4), Canton, IL, 66
16., Coleman Gulick, Binghamton, NY, 39
17., Rip Williams, Yorba Linda, CA, 23
18., Kevin Thomas, Jr., Cullman, AL, 21
19., Charles Davis, Jr., Buckeye, AZ, 17
tie, Scotty Weir, Marion, IN, 17
21., Justin Grant, Ione, CA, 12
tie, Brady Roa, Buena Park, CA, 12
23., Tony Hunt, Inglewood, CA, 11
tie, Cory Kruseman, Ventura, CA, 11
25., Brady Short, Bedford, IN, 8
Also receiving multiple votes:  Brady Bacon, Jerry Coons, Jr., Shane Cottle.