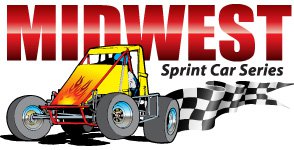 From Eldon Butcher
Haubstadt, IN – (March 3, 2013) –  For the eighth consecutive season the Hoosier Tire Midwest  Sprint Car Series is offering driver licenses for sale at a special pre-season rate.  MSCS annual driver licenses can be purchased until April 12, 2013 at the reduced price of $50.
The cost of a 2013 MSCS Annual Driver License purchased at the tracks or after the special pre-season offer closes will be at the regular price of $60.  Drivers who take advantage of this offer to purchase or renew their annual driver license will save $10!
The application needed can be located and printed from the MSCS website at www.mscssprints.com or requested by mail from MSCS.  Completed applications and a check or money order should be mailed to MSCS Operations at 4353 S. State Road 57 in Oakland City, IN.  The zip code is 47660.  Driver license orders will be processed and mailed back within 5 business days.
An annual license or temporary permit is required to compete in the Hoosier Tire Midwest Sprint Car Series.  Temporary permits to race will be sold at the tracks during the season for $20 but are only good for that one event.  To receive and accumulate MSCS Points, drivers
will need to possess an annual MSCS Drivers License.
MSCS is sponsored by Hoosier Racing Tire.  The schedule, which remains subject to the addition of other dates, currently offers a dozen races at tracks in Southern Indiana.  Travel distances are reasonable for those following the series.  Purses for these shows range from $2,000 to $10,000 to win.  Drivers competing but unable to make the feature will receive $100 in tow money.
MSCS will also be competing in co-sanctioned events with USAC and in combination with the KISS Series.