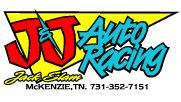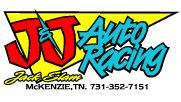 From J&J Auto Racing
McKenzie, TN (March 18) – A pair of young Sprint car stars were victorious last weekend taking J&J Auto Racing Sprint cars to victory lane in USCS and ASCS competition. Derek Hagar made it two wins in two weeks racing his J&J to Saturday night's USCS at Tennessee National Raceway, while Christopher Bell won Friday night's ASCS Sprint Car Shootout at Southern New Mexico Speedway.
ASCS Sprint Car Shootout – Las Cruces
Christopher Bell won last Friday night's fourth annual ASCS 305 Sprint Car Shootout at Southern New Mexico Speedway. He bounced between his second-starting spot and fifth for the first half of the feature event before taking Robert Miller's No. 21 J&J into the lead for good en route to the victory.
"It gives me a ton of confidence," admitted Bell, following the win. "I've learned over the past couple of months that you're only as good as the racecar underneath you and these guys (Aaron Reutzel and his crew) gave me a great piece."
Only a caution on lap 19 slowed the action late in the race. On the restart, Bell was unchallenged for the win
USCS – Tennessee National Raceway
Derek Hagar backed up last week's season-opening USCS triumph by making it two-for-two Saturday night at Tennessee National Raceway. Hagar wheeled his No. 9jr R.E. Enterprise backed J&J with Dynotech power from the outside front row.
Hagar took the lead on lap five and would lead the rest of the way en route to his 12th career USCS triumph.
Morgan Turpen (No. 80 J&J) finished fifth and was joined in the top-10 by Terry Gray (No. 10 J&J) in eighth, Jerod Roller (No. 5 J&J) in ninth and Eric Riggins, Jr. (No. 47 J&J) in tenth.
Other strong performances … Brandon Hanks had a solid run Saturday night in the Sprint car feature event at I-30 Speedway in Little Rock, Ark. He raced the No. 3h J&J from 17th-starting position and finished fourth.