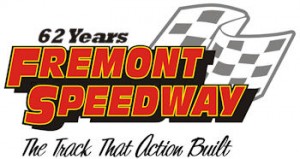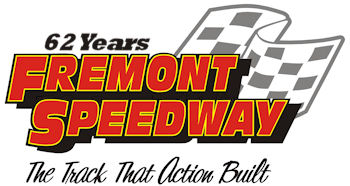 From Brian Liskai
Fremont, OH — (August 7, 2013) — Rick Ferkel gave Christopher Bell his first ever 410 sprint car ride two years ago. Bell has moved on to USAC racing, but when he was asked to pilot the famous 0 car at Fremont Saturday the youngster from Norman, Oklahoma didn't hesitate. He would lead all 30 laps on Tanks Meats Night to score his first ever Fremont victory.
Defending track champion Craig Mintz came into the championship night leading the Fort Ball Pizza Palace 410 Sprints points. He had already claimed the Attica Raceway Park title and just needed a top five finish to pick up the Fremont championship. Mintz suffered a broken power steering pump and fell back to a ninth place finish. Meanwhile Byron Reed would come home third meaning the two tied for the track title. Reed would earn his fourth Fremont Speedway championship by having two feature wins in 2013 while Mintz did not find victory lane. However, Mintz was able to earn his second Kistler Racing Products FAST (Fremont Attica Sprint Title) Championship Series title and its $10,000 payday.
"I really can't thank Rick (Ferkel) enough. Me and him worked together a lot last summer and I feel like we should have had a couple of wins. I either let them slip away or something would happen to take them away. I can't say enough about Rick. It's so awesome to put the zero back in victory lane," said Bell in the Engine Pro Victory Lane beside his Steyer Seeds/Shorty's Truck Repair/Smith Farms/Zeis Development/Griff's Engines/Griffith Truck and Equipment/Rick Baker Trucking backed machine.
"It's an honor to win at Fremont against guys like Chris Andrews and Bryan Sebetto…they are literally the best of the best here. I tackled the wet and heavy track tonight which means a lot. The first ever time I drove a sprint car was back in 2011 for Rick…it's just a privilege to drive for him," added Bell.
Reed was happy to pick up his fourth Fremont track championship for his first ever sponsor, Crown Battery.
"I didn't get the greatest start but we were pretty good there at the end. I didn't know where Craig was…I just figured I'd do the best I could and see what happens. It shows you have to fight for everything you get and let the cards fall where they may," said Reed. "One of the reasons I make sure I try to do my best here at Fremont is because I have Crown Battery sponsor me and they told me they really wanted a championship and it took everything we had."
An exhausted Mintz was hoping to make it a trifecta of championships and feel just short in his bid for the Fremont title. But, the FAST championship brightened his night.
"We junked a power steering pump. I was fine and was getting into a groove until the cautions came out and it just kept making it worse and bunching us back up. I was fine when I was by myself and I had a couple of guys throwing me a wheel and I was just trying to stay out of the way and not destroy a race car. I have to give it to Byron, this track wasn't easy to pass on and he passed a lot of race cars and that's why he's the champion," said Mintz beside his Real Geese Decoys/Erie Shore Propane/Keller Chevrolet/R2C Filters/Kistler Engines/KS Sales and Service backed #09.
"These guys from FAST….Scott Porter, Bryan Autullo…these guys do everything for us. We wouldn't be here if it wasn't for them there's no doubt about it. What they do keeps the car counts up. I think we averaged 25 to 30 cars all season and it wasn't for FAST there's no way that would have happened," added Mintz.
Fremont's John Ivy became the first driver in track history to claim two championships in two divisions in the same year. Ivy would take the feature win in the Fremont Federal Credit Union 305 Sprints to earn that track championship and would then drive his truck to a third place finish in the AAA Ohio Auto Club Dirt Trucks to wrap up that track title as well.
Ivy's win in the 305 sprints was the third of the season and coupled with his 6 dirt truck feature wins his career total is now 45 at Fremont, moving him into a tie for sixth with Jimmy McCune on the all-time win list.
"I was running out of fuel. It fluttered going into the last corner. I have to thank everyone involved in this deal. Joey (Pasch, crew chief on the 305 sprint) can finally relax. He was a nervous wreck all day today. I have to thank Kenny and Karen Clark and all the sponsors, Fremont Fence, B&L Plumbing, Little Bar on the Prairie, Miller Rigging, Kistler Engines. We finally got us a championship….now we can finally race," said Ivy who has now won Fremont Speedway championships in the 410, 305 and dirt trucks.
"The guys took a shot at the truck. Charlie says 'what do you think John,' and I said we accomplished what we wanted to so he changed this thing crazy. He did a bunch of things to it…it didn't make it perfect but it definitely helped it. I think I just got wore out there at the end of the race. Man I'm tired," said Ivy after the truck feature.
Bradner's Nate Dussel got in an early race tangle and laid his car on its side. He would come back to record a 7th place finish, good enough to take the JLH General Contractors FAST Championship by four points over Ivy.
"You want to talk about the most stressful night of my life. First off hats off to John. I definitely didn't give him that track title, he earned it. It's pretty awesome to be on the front stretch with him. He's someone I grew up watching and I have a ton of respect for him," said Dussel beside his Berrier Fabrication/Kylynn Manufacturing/Kistler Racing Products/Gressman Powersports backed machine.
"When the car was laying on its side I was like 'please don't let anything be broken.' I knew it wasn't going to be easy to get back up to eighth but I just wanted the opportunity. I didn't want to get to the trailer and have to face the crew because that was totally driver error. I'm just exhausted. What a year…this is the capper. This means a lot to us. We're a team that nothing gets handed to us…we work our asses off we deserve this," added Dussel.
Dan Roepke Jr. would grab the lead in the dirt truck feature on lap two and would hold off Shawn Valenti to score his second win of the season and the eighth of his career.
"I got into both of the Wards there at the beginning and luckily didn't get a flat tire. And Shawn was battling us there at the end. He raced us clean and I appreciate that," said Roepke beside his Johnny's Electric/Vision Quest/Village Inn backed #88.
Grand Rapids, Ohio's Brandon Myers would take the lead on a daring move with three laps to go and went on to score his fourth win of the season in the Computer Man Sports Compacts. With his second place finish, Gibsonburg's Andrew Schroeder would claim his first track championship.
"I seen an opening and I wasn't sure but I thought what the hell and went for it. Had a lot of fun this year," said Myers beside his BG Radiator/Mark Shultz Signs/R&R Repair backed #32.
"For my first year racing to get a championship is pretty awesome. I have to thank Matt Tille Enterprises, MRZ, Schroeder Outdoor Services, Willis Water Hauling, Gail's Party Shop, Brian Sabo, Mom and Dad and Design Graphics Group," said Schroeder.
Mintz and Bell would bring the field to the green for the 30-lap 410 sprint feature with Bell grabbing the lead over Mintz, Brian Lay, Rob Chaney, Byron Reed, Chris Andrews and Bryan Sebetto. Lee Jacobs would bring out the caution with three laps in when he stopped on the track. When the green flew Bell pulled away as Mintz battled with Lay for second with Sebetto moving into fourth.
Bell would hit lapped traffic by the seventh circuit but Mintz and Lay could not close. With nine laps in Bell's nose wing collapsed but it didn't slow his march as Lay took second. Sebetto would grab third on lap 14 but Mintz would regain the position two laps later.
The caution flew on lap 21 for a Travis Philo spin with the running order Bell, Lay, Mintz, Reed, Chaney, Sebetto and Greg Wilson. On the restart Reed moved around Mintz into third but the caution would fly again with 22 laps in for Duane Zablocki.
Again Bell would pull away from Lay with Reed, Mintz, Chaney and Sebetto in tow. Chaney would take fourth on lap 24 as Reed pressured lay for second. With five to go Mintz began to tire as Sebetto moved into fifth bringing Stuart Brubaker into sixth.
Bell would catch the back of the pack again as he took the white flag but Lay or Reed could not close. Bell would power to the victory over Lay, Reed, Chaney and Sebetto.
In the 25-lap 305 sprint feature Seth Schneider and Jimmy Colvin paced the field with Schneider grabbing the lead. Colvin, Bobby Clark, T.J. Michael, Dean Jacobs, Alvin Roepke and Ivy gave chase. The caution would fly on the second lap for a Kyle Capodice spin. On the restart Jess Stiger would spin. When the green flew Schneider pulled away slightly over Colvin. Dussel was on the move from his 16th starting spot and was up to ninth in just four laps.
Action would grind to a halt on lap five when Dussel and Dustin Dinan tangled with both getting upside down. Dinan was done but Dussel was able to rejoin the field at the tail. Under the stoppage Clark would go pit side with a flat tire. The restart order was Schneider, Colvin, Michael, Ivy, Roepke and Jacobs. Ivy would grab third on lap six and immediately pressured Colvin for second. Ivy would drive into the runner-up spot on lap nine.
Schneider would shoot over the cushion in turn two on lap 13, handing the lead to Ivy as they raced into lapped traffic. Colvin would make contact with Ricky Peterson as he tried to lap him on the 15th circuit, sending Colvin flipping. The restart order was no Ivy, Schneider, Michael, Roepke, Jacobs, Jordan Ryan and Paul Weaver.
Ivy couldn't pull away on the restart as Michael moved into second. With four laps to go Weaver would take a tumble down the front stretch. Ivy could not shake Michael on the restart with Schneider, Jacobs, Roepke, Ryan and Dussel in tow.
The final caution would fly for a stalled Luke Griffith on lap 23. When the green reappeared Ivy pulled away as Michael began to drop as his mount ran out of fuel. Ivy took the win over Jacobs, Schneider, Roepke and Ryan.
Jeff Ward and Cory Ward brought the dirt truck field to the green for their 20-lap feature with Cory gaining the advantage as fourth starter Roepke jumped into second. Roepke would take the lead on lap two with Cory Ward, Brian Melnek, Valenti and Kent Brewer in tow. Jeff Ward would spin on lap three to bring the caution out. The restart order was Roepke, Cory Ward, Melnek, Valenti, Brewer and Ivy.
Valenti would grab third on lap five and closed on Roepke. The caution would fly on lap 8 for Willie Keegan and Eric Devanna spins. On the restart Ivy would jump into third with Cory Ward and Melnek rounding out the top five. Brewer would bring out the caution on lap 11 and after another lapped was scored Cory McCaughey would slow the pace as he stopped on the track.
The final eight laps would go caution free with Roepke and Valenti waging a tremendous battle for the lead while Ivy, Cory Ward and Art Ball gave chase. As they took the white flag a lapped machine spin into the infield and came out right in front of the leaders who had to react quickly to miss the machine.
Roepke would edge Valenti for the win with Ivy, Cory Ward and Ball rounding out the top five.
In the 12-lap sports compact main, Brandon Leighton would shoot into the lead over Chevy Farmer, Schroeder, McKenzie Biddle and Myers. Myers would move into third on lap three. Leighton would continue to lead until lap 10 when Myers would use a lapped car to jump from third into the lead.
Myers would pull away for the win over Schroeder, Leighton, Amanda Shammo and Evan Patynko.
Fremont Speedway will be back in action Friday and Saturday, Sept. 13 and 14 for the Sixth Annual Jim Ford Classic featuring the UNOH All Star Circuit of Champions.
For more information go to www.fremontohspeedway.com
Fremont Speedway – 9/7/2013
Tanks Meats Night
Fort Ball Pizza Palace 410 Sprints (29 Cars)
[#]-Starting Position
Qualifying – Fricker's Restaurant/Callie's Performance
1. 9Z-Duane Zablocki, 12.582; 2. 24H-Bryan Sebetto, 12.685; 3. 16-Chris Andrews, 12.751; 4. 53-DJ Foos, 12.751; 5. 5R-Byron Reed, 12.772; 6. 9X-Rob Chaney, 12.775; 7. 45L-Brian Lay, 12.920; 8. O-Chris Bell, 12.969; 9. O9-Craig Mintz, 12.979; 10. 53X-Greg Wilson, 13.028; 11. 40DD-Caleb Griffith, 13.046; 12. 83M-Broc Martin, 13.051; 13. 5T-Travis Philo, 13.078; 14. 35-Stuart Brubaker, 13.116; 15. 312-Mike Linder, 13.143; 16. 5M-Max Stambaugh, 13.157; 17. 60-Jody Keegan, 13.228; 18. 46AU-Stuart Williams, 13.268; 19. 81-Lee Jacobs, 13.274; 20. 33M-Sheldon Haudenschild, 13.277; 21. 2+-Brian Smith, 13.286; 22. 55-Brad Bowman, 13.359; 23. 10X-Dustin Stroup, 13.387; 24. 14H-Todd Heller, 13.546; 25. 70-Danny Mumaw, 13.595; 26. 51-Roger Campbell, 13.646; 27. 7k-Troy Kingan, 13.676; 28. 27L-Brad Lamberson, 13.706; 29. 7-Dean Jacobs, 99.000
Heat 1 –  (8 Laps – Top 5 finishers transfer to the A-feature)
1. 5T-Travis Philo[2] ; 2. 45L-Brian Lay[4] ; 3. 53X-Greg Wilson[3] ; 4. 5M-Max Stambaugh[1] ; 5. 9Z-Duane Zablocki[6] ; 6. 53-DJ Foos[5] ; 7. 70-Danny Mumaw[9] ; 8. 27L-Brad Lamberson[10] ; 9. 55-Brad Bowman[8]
Heat 2 –  (8 Laps – Top 5 finishers transfer to the A-feature)
1. 35-Stuart Brubaker[2] ; 2. 24H-Bryan Sebetto[6] ; 3. 60-Jody Keegan[1] ; 4. O-Chris Bell[4] ; 5. 5R-Byron Reed[5] ; 6. 40DD-Caleb Griffith[3] ; 7. 10X-Dustin Stroup[8] ; 8. 33M-Sheldon Haudenschild[7] ; 9. 51-Roger Campbell[9]
Heat 3 –  (8 Laps – Top 5 finishers transfer to the A-feature)
1. 16-Chris Andrews[6] ; 2. 312-Mike Linder[2] ; 3. O9-Craig Mintz[4] ; 4. 46AU-Stuart Williams[1] ; 5. 9X-Rob Chaney[5] ; 6. 83M-Broc Martin[3] ; 7. 14H-Todd Heller[8] ; 8. 7-Dean Jacobs[9] ; 9. 2+-Brian Smith[7]
B-Main – Computer Man Inc. (10 Laps – Top 5 finishers transfer to the A-feature)
1. 40DD-Caleb Griffith[2] ; 2. 53-DJ Foos[1] ; 3. 81-Lee Jacobs[4] ; 4. 2+-Brian Smith[6] ; 5. 83M-Broc Martin[3] ; 6. 33M-Sheldon Haudenschild[5] ; 7. 70-Danny Mumaw[10] ; 8. 14H-Todd Heller[9] ; 9. 7-Dean Jacobs[14] ; 10. 10X-Dustin Stroup[8] ; 11. 51-Roger Campbell[11] ; 12. 55-Brad Bowman[7] ; 13. 27L-Brad Lamberson[13]
A-Main –  (30 Laps)
1. O-Chris Bell[2]; 2. 45L-Brian Lay[3]; 3. 5R-Byron Reed[5]; 4. 9X-Rob Chaney[4]; 5. 24H-Bryan Sebetto[7]; 6. 35-Stuart Brubaker[14]; 7. 53X-Greg Wilson[9]; 8. 53-DJ Foos[11]; 9. O9-Craig Mintz[1]; 10. 5T-Travis Philo[10]; 11. 83M-Broc Martin[13]; 12. 5M-Max Stambaugh[16]; 13. 2+-Brian Smith[20]; 14. 312-Mike Linder[15]; 15. 9Z-Duane Zablocki[8]; 16. 46AU-Stuart Williams[18]; 17. 16-Chris Andrews[6]; 18. 40DD-Caleb Griffith[12]; 19. 60-Jody Keegan[17]; 20. 81-Lee Jacobs[19]
Hard Charger: 35-Stuart Brubaker[+8]
Fremont Federal Credit Untion 305 Sprints (24 Cars)
[#]-Starting Position
Heat 1 –  (8 Laps – Top 5 finishers transfer to the A-feature)
1. 36-Seth Schneider[1] ; 2. 22D-Dan Hammond[3] ; 3. 10-Josh Harrison[4] ; 4. 39-Dean Jacobs[6] ; 5. 13D-Jeremy Duposki[7] ; 6. 12-Kyle Capodice[5] ; 7. 2-Ricky Peterson[8]
Heat 2 –  (8 Laps – Top 5 finishers transfer to the A-feature)
1. 5R-Jordan Ryan[4] ; 2. 8M-T.J Michael[2] ; 3. 11G-Luke Griffith[1] ; 4. OO-Alvin Roepke[6] ; 5. 1W-Paul Weaver[8] ; 6. 1-Nate Dussel[7] ; 7. 19R-Steve Rando[5] ; 8. 10S-Roger Shammo[3]
Heat 3 –  (8 Laps – Top 5 finishers transfer to the A-feature)
1. 8I-John Ivy[2] ; 2. 9-Jimmy Colvin[1] ; 3. 4X-Bobby Clark[6] ; 4. 8J-Jess Stiger[3] ; 5. 6-Dustin Dinan[8] ; 6. 68G-Tyler Gunn[4] ; 7. 25-Jason Keckler[7] ; 8. 47-Brett Lane[5]
B-Main – Computer Man Inc. (10 Laps – Top 5 finishers transfer to the A-feature)
1. 1-Nate Dussel[2] ; 2. 12-Kyle Capodice[1] ; 3. 2-Ricky Peterson[4] ; 4. 19R-Steve Rando[5] ; 5. 68G-Tyler Gunn[3] ; 6. 25-Jason Keckler[6] ; 7. 10S-Roger Shammo[7] ; 8. 47-Brett Lane[8]
A-Main –  (25 Laps)
1. 8I-John Ivy[8]; 2. 39-Dean Jacobs[5]; 3. 36-Seth Schneider[1]; 4. OO-Alvin Roepke[7]; 5. 5R-Jordan Ryan[6]; 6. 19R-Steve Rando[19]; 7. 1-Nate Dussel[16]; 8. 22D-Dan Hammond[9]; 9. 8M-T.J Michael[3]; 10. 10-Josh Harrison[10]; 11. 13D-Jeremy Duposki[13]; 12. 68G-Tyler Gunn[20]; 13. 11G-Luke Griffith[12]; 14. 1W-Paul Weaver[14]; 15. 9-Jimmy Colvin[2]; 16. 2-Ricky Peterson[18]; 17. 4X-Bobby Clark[4]; 18. 6-Dustin Dinan[15]; 19. 8J-Jess Stiger[11]; 20. 12-Kyle Capodice[17]
Hard Charger: 19R-Steve Rando[+13]
AAA Auto Club Dirt Trucks (27 Trucks)
[#]-Starting Position
Heat 1 –  (8 Laps – Top 5 finishers transfer to the A-feature)
1. 88-Dan Roepke Jr.[7] ; 2. O1-Art Ball[2] ; 3. 7B-Shawn Valenti[9] ; 4. OK-Andy Keegan[6] ; 5. D1-Dustin Keegan[3] ; 6. 85S-Bradley Stuckey[1] ; 7. 7-Dana Frey[5] ; 8. 79-Andrew Lutman[8]
Heat 2 –  (8 Laps – Top 5 finishers transfer to the A-feature)
1. 8KB-Kent Brewer[2] ; 2. 2-Matt Foos[8] ; 3. 18W-Cory Ward[5] ; 4. 45-Brian Melnek[6] ; 5. P51-Willie Keegan[1] ; 6. 37-Eric Devanna[7] ; 7. 23M-Brad Mitten[3] ; 8. 99X-Gene Potridge[4] ; 9. 10-Roger Inks[9]
Heat 3 –  (8 Laps – Top 5 finishers transfer to the A-feature)
1. 25S-Tony Siferd[2] ; 2. 18-Jeff Ward[1] ; 3. OO-John Ivy[7] ; 4. 36M-Cory McCaughey[3] ; 5. 99H-Art Howey Jr.[9] ; 6. 5-Jimmy McGrath Jr.[6] ; 7. 115-Ben Good[8] ; 8. 4S-Keith Sorg[4]
B-Main – Computer Man Inc. (10 Laps – Top 5 finishers transfer to the A-feature)
1. 37-Eric Devanna[2] ; 2. 5-Jimmy McGrath Jr.[3] ; 3. 23M-Brad Mitten[5] ; 4. 7-Dana Frey[4] ; 5. 115-Ben Good[6] ; 6. 3X-Brad Keckler[11] ; 7. 99X-Gene Potridge[8] ; 8. 10-Roger Inks[10] ; 9. 79-Andrew Lutman[7] ; 10. 4S-Keith Sorg[9] ; 11. 85S-Bradley Stuckey[1]
A-Main –  (20 Laps)
1. 88-Dan Roepke Jr.[4]; 2. 7B-Shawn Valenti[7]; 3. OO-John Ivy[8]; 4. 18W-Cory Ward[2]; 5. O1-Art Ball[6]; 6. OK-Andy Keegan[12]; 7. 45-Brian Melnek[3]; 8. 25S-Tony Siferd[11]; 9. 2-Matt Foos[10]; 10. 23M-Brad Mitten[18]; 11. 5-Jimmy McGrath Jr.[17]; 12. 7-Dana Frey[19]; 13. P51-Willie Keegan[14]; 14. 99H-Art Howey Jr.[15]; 15. 115-Ben Good[20]; 16. 18-Jeff Ward[1]; 17. 36M-Cory McCaughey[9]; 18. 8KB-Kent Brewer[5]; 19. D1-Dustin Keegan[13]; 20. 37-Eric Devanna[16]
Hard Charger: 23M-Brad Mitten[+8]
Computer Man Compacts (10 Cars)
[#]-Starting Position
A-Main –  (12 Laps)
1. 32-Brandon Myers[8]; 2. 23-Andrew Schroeder[6]; 3. 22-Brandon Leighton[5]; 4. 14-Amanda Shammo[9]; 5. 7P-Evan Patynko[7]; 6. 34S-McKenzie Biddle[3]; 7. 29-Chevy Farmer[1]; 8. 99-Eric Pocock[2]; 9. 711-Taylor Holland[4]; 10. 3-Andy Earnhart[10]
Hard Charger: 32-Brandon Myers[+7]