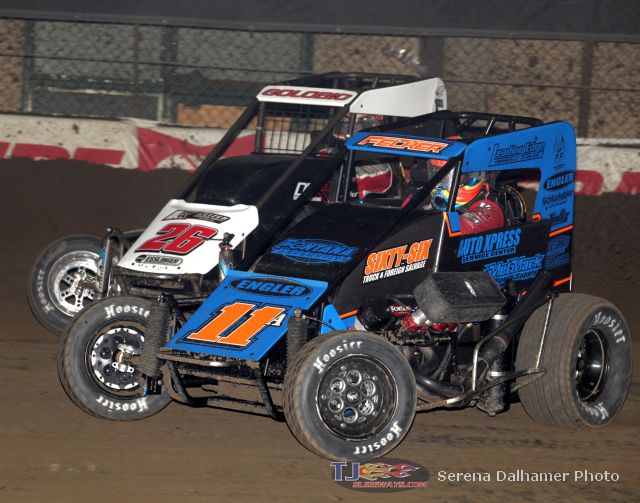 Inside Line Promotions
CARL JUNCTION, Mo. (March 18, 2014) – Andrew Felker is very familiar with Port City Raceway.
"My first five years of racing, that's where I raced on Saturday nights," he said. "I've won three nonwing nationals. I've won more than 50 races there."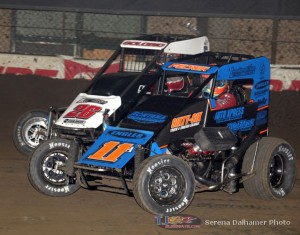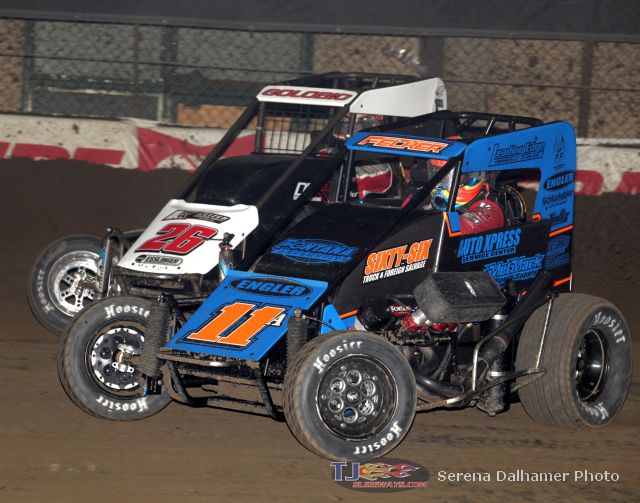 The bullring in Tulsa, Okla., is set to host its first-ever midget event this Saturday and Sunday as the POWRi Lucas Oil National Midget Series visits for the Turnpike Challenge.
"This will be the first midget show there," he said. "That's where a lot of us have grown up running micros at. The biggest thing is we're going to know what the track will do and how it reacts to stuff."
Felker was part of a group of drivers who tested at the track last fall and he believes the racing will be similar to a micro event.
"It's going to be real tight racing," he said. "It's a small track with a micro, so midgets will be really tight. It should be some good racing."
Felker's goal is nothing shy of landing on the podium both nights.
"It's not every day you get to go back and race where you grew up racing," he said. "I have some high expectations."
SEASON STATS –
8 races, 0 wins, 2 top fives, 5 top 10s, 6 top 15s, 6 top 20s
UP NEXT –
Saturday and Sunday at Port City Raceway in Tulsa, Okla., for the 1st annual Turnpike Challenge with the POWRi Lucas Oil National Midget Series
MEDIA LINKS –
Website: http://www.AndrewFelkerRacing.com
Twitter: https://twitter.com/AndrewFelker11a
Facebook: https://www.facebook.com/AndrewFelkerRacing
APPAREL –
Felker has t-shirts for sale at each of his races. To view his race schedule, visit http://www.AndrewFelkerRacing.com.
SPONSOR SPOTLIGHT – CSI Shocks
Located in Brownsburg, Ind., CSI Shocks, a.k.a. Competition Suspension, is a leader in the shock industry within short-track racing. Since its inception in 2009, drivers using CSI Shocks have won more than 500 races. For more information, visit http://www.CSIshocks.com.
"Since we've gone to the CSI Shocks program it has stepped things up with our program," Felker said. "Since they came out with the RS-X2 this year, it's been a key to our success all year."
Felker would also like to thank Auto Xpress, 66 Truck & Foreign Salvage, MelMark Pipe & Supply, Engler Machine & Tool, Inc., Momo's Racing Engines, Fontana Automotive, Schluckebier Farms, Pro Powder Coating, All-Pro Auto Interiors, Aggressive Graphics, KBR Performance, Weld Wheels, KMK Enterprises, Heath II, Wilwood, Maxim Racewear, Leading Edge Composites and Liquid Nitro for their continued support.