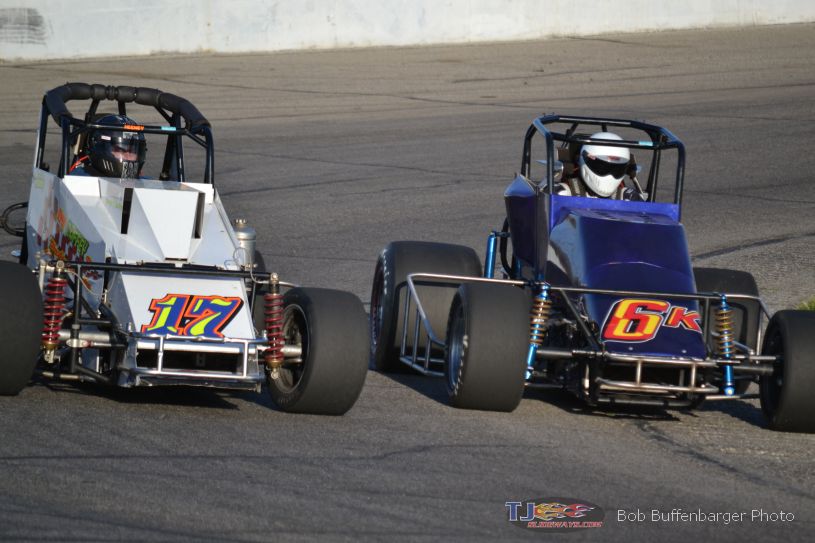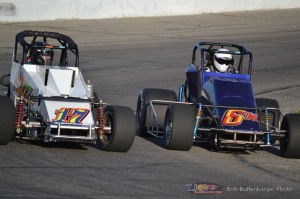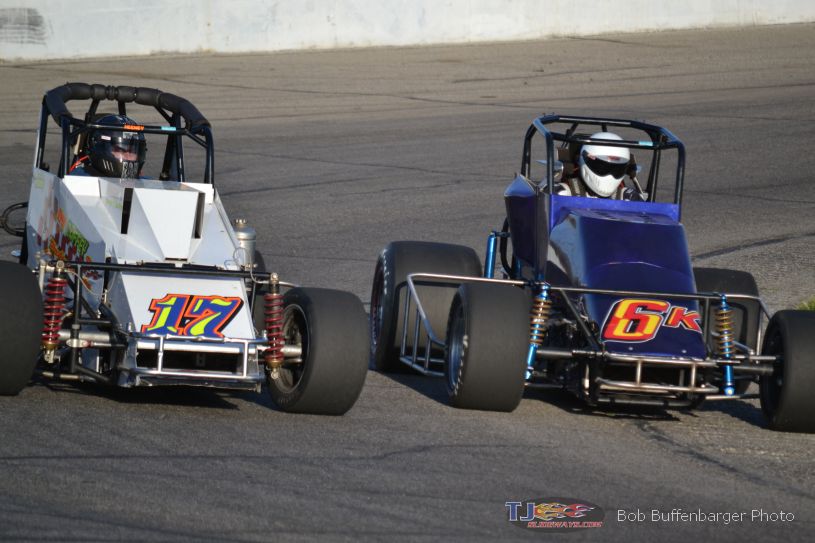 By T.J. Buffenbarger
With summer in full swing the weekend slate of racing in Michigan is jam packed on blacktop and dirt Friday and Saturday.
Friday has two pavement races with the non-wing sprint cars kicking off a two day weekend Friday night at Spartan before the Top Speed Sprint Car tour visits Galesburg Speedway on Saturday. Non-Wing sprint car owner John Hotchkiss is helping assist with the promotion of the event at Galesburg to help further the non-wing class on pavement in Michigan. With Galesburg's size being similar to Spartan it should make for a nice two day weekend for the non-wing cars.
Also on Friday the Auto Value Bumper to Bumper Super Sprints take on Dixie Speedway along with the Main Event Racing Series late models. The event will serve as a grand re-opening for Dixie after the track shut down operations to address some structural issues with its large concrete grandstand last season. With new stands in place Dixie is ready to resume racing this week.
Saturday is when the dirt sprint cars are in action around the state with the Engine Pro Sprints on Dirt presented by ARP heading north for their one and only appearance of 2014 at Merritt Speedway. Merritt originally had two dates, but due to a scheduling error by Merritt officials the August 2nd date was cancelled. Ryan Ruhl continues to lead Dustin Daggett for the 2014 SOD championship by 11 markers going into Merritt, which has been one of Daggett's better tracks over the years. Ruhl has come on strong and recently collected the first SOD win for his family owned team and second of Ruhl's career. Ryan Kirkendall currently leads Doug Zimmerman by 31 points for the championship. The championship could be up in the air as Zimmerman got upside down during preliminaries on Saturday at Butler, but indicated his car is repaired for Saturday's event.
Approximately three hours south at Butler Motor Speedway the sprint cars will have double features after last Saturday's main event was rained out. Also Butler will now start 18 cars in their sprint car features for $1,200 to win and $200 to start.
Other Notes…
One of the things we enjoy is when a night at the races can achieve event status. The Must See Racing series and Top Speed Modifieds double header at Owosso Speedway last Saturday as part of the 2014 Train Expo: Locomotives Wings and Wheels event. The efficiently run program was done at a reasonable hour with good racing in all of the divisions. Look for this to become an annual event in the future.
To help encourage more cars to take in a Friday night non-wing program at Spartan Speedway a true dirt car defined by use of Jacobs ladder, rear torsion bar, and a three link front axle may weigh a minimum of 1500 pounds pre-race with driver. If officials determine the rule is being circumvented the 1600 lb. weight will apply.
The USAC HPD Midget Car Series event scheduled for Saturday at Berlin Raceway was cancelled due to rain.