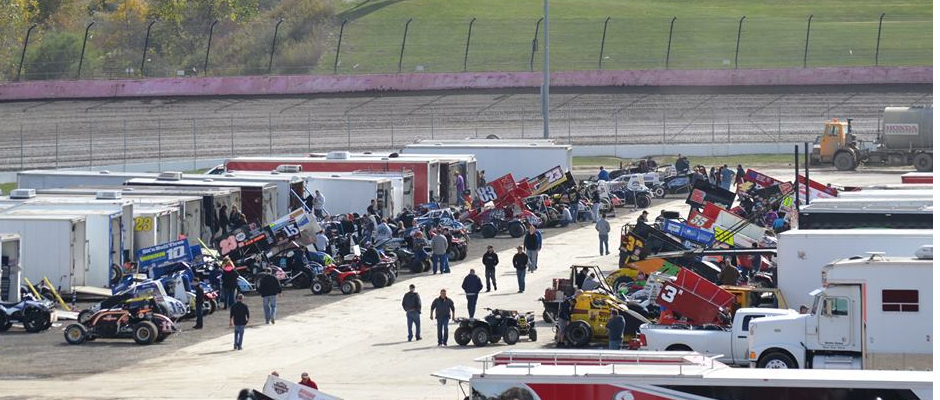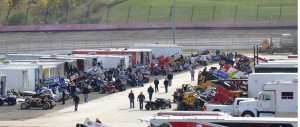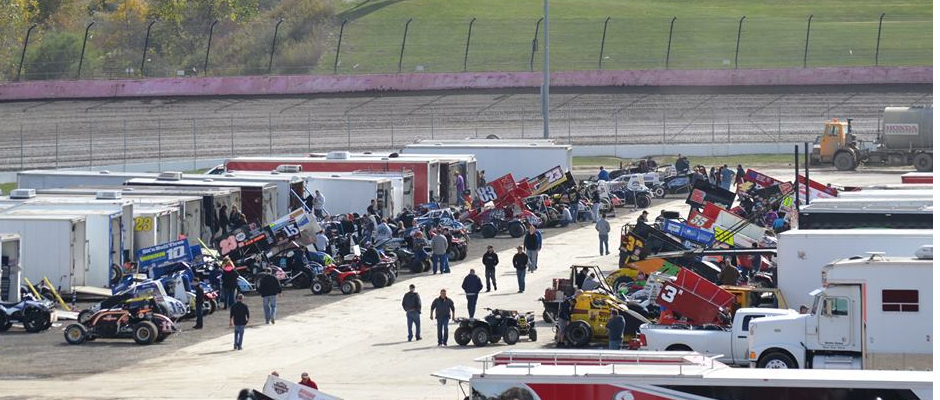 By T.J. Buffenbarger
One of the biggest events announced for the 2015 season was revealed last week when Eldora Speedway announced the World of Outlaws STP Sprint Car Series and USAC Amsoil National Sprint Car Series would compete in a historic double header May 8th and 9th. This will be the first time both USAC National Series and the Outlaws will appear at the same track on the same night. For sprint car fans this is the ultimate double header that puts the best of winged and non-winged sprint car racing at one of the ultimate venues in all of motorsports.
Behind the scenes this program is a huge undertaking that only a facility the size of Eldora could accomplish. Being able to pay both purses and still make money on this program makes it likely that Eldora could be the only track in the world that could pull this particular program. Only a track with Eldora's capacity and following could attempt taking on both of these entities during the same program.
For Roger Slack the Eldora Outlaw/USAC double header is just a continuation of aggressive scheduling he has taken on since arriving at Eldora as general manager.
"It's been something that I have personally wanted to do for a while dating back to when I was at Charlotte. The new Four Crown has been a success and giving the event the kick in the pants that it needed so it got us thinking. Then, we were working on our construction schedule and resurfacing schedule which is extremely aggressive – especially with the winter forecast – and at one point were faced with possibly losing the spring USAC date. Instead, we turned what could have been a disappointment all the way around into another historic first for the sport at the track known for groundbreaking events – Eldora."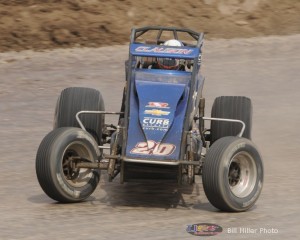 Being in the sport my entire life one of the attractions to the Eldora event is that as early as 10 years ago I could not fathom both of these series at the same venue for a single racing program. In our current era of sprint car racing from my perspective more series and tracks are working together, and Slack agrees with this observation. When Eldora brought up the possibility of the doubleheader to officials from both series it was welcomed with open arms.
"We suggested it jointly to both – and it was well received by both series," said Slack. "The level of cooperation and teamwork amongst tracks series right now is the best I have seen it in my 20+ years as a track operator."
Some hard core non-wing sprint car fans are prone to grumble about winged sprint cars and can shy away from change. Hopefully those fans can realize that events like this and having the World of Outlaws on 4-Crown weekend exposes more people the non-wing side of the sport. Every year at 4-Crown I cross paths with World of Outlaws fans taking in their first USAC event that weekend. This year I even ran into a prominent World of Outlaws car owner that stuck around because they always wanted to see the 4-Crown.
Spring USAC programs at Eldora all too often are subject to less than ideal weather. The World of Outlaws have had a better outcome with Mother Nature since moving off their April date into May at Eldora, and I expect that going forward the same will hold true for USAC. The weekend also gives USAC an additional date at Eldora compared to 2014. Throw in the anticipation of which drivers might do double duty during the weekend for the makings of what could be a major event for years to come.
The biggest beneficiary of this massive undertaking is the race fans. Not only do fans get the best of winged and non-wing sprint car racing, but the general admission ticket will only be $25.00, less than a multitude of other World of Outlaws events around the country.
"Eldora has a history of firsts and that is a part of our DNA. Earl and Bernice's blood, sweat and tears built this facility into the greatest dirt track in the world by being brazen risk takers and promoting events that no one said could be done with their own money. That is part of our mandate from Tony: to promote the events and provide experiences which no other track can offer. When they start to imitate us, come up with something new like this doubleheader."
Other notes…
Perris Auto Speedway has done a nice job getting their sprint car dates out to race fans early each season. This year the sprint car dates at the PAS were announced just a few days after the Oval Nationals. Noteworthy is the return of the World of Outlaws / CRA double header for a second year in April.  Look for the popular and growing Senior Sprint division to return in 2015 as well.   It is surprising with all of the various spec and 305 divisions popping up around the country that more senior divisions are not showing up around the country.
After speculation throughout the late summer and fall it appears that Gas City I-69 Speedway will open for the 2015 . Sources report that a deal could be close for a promoter to take over promotion of the track and run smaller schedule of 8-10 larger scale events for the 2015 season. The indication is a deal could be close and an announcement forthcoming before the end of the year.
Our friends over at National Speed Sport News released a great story today about  Steve and Dana Kinser:  Kinser is stepping away from the World of Outlaws on a full time basis, but will be taking part in the Winter Heat sprint car series at Cocopah Speedway in January.