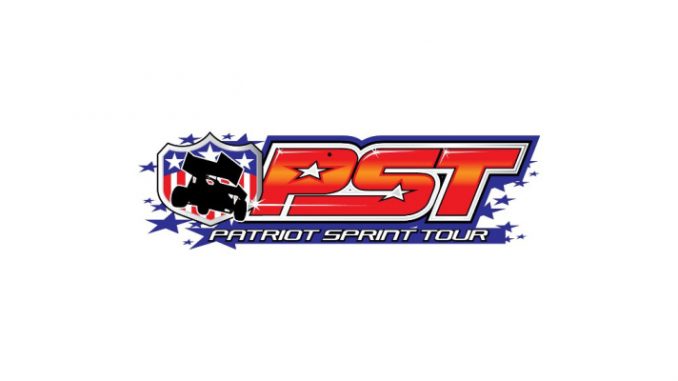 From Rich Vleck
Rochester, NY — (June 3, 2015) — In his fourth season of sprint car competition, Sammy Reakes IV has decided to expand his racing horizons. Through the first seven races, he has travelled to four tracks for the first time and two others for the second time, all the while finishing every race in the top 10 and turning heads everywhere he has gone.
Reakes, 27, of Palermo, NY, will lead the Patriot Sprint Tour in to Fulton Speedway Saturday with a healthy point lead for the A-Verdi Sprint Showdown. It will be a welcomed return to a track he is not discovering on race night.
In this race last season, "The Honeybadger" charged up to finish in fifth, his only top five of the season. After three seasons driving the No. 1 sprint car, Reakes decided to switch back to a chartreuse No. 17, the color and number he found so much success with in sportsman competition, including his win in 2007 at the New York State Fairgrounds. The turnaround has been incredible.
After starting off the year with four-straight top 10s, Reakes made his mark by sweeping the Memorial Day Weekend Doubleheader on the Patriot Sprint Tour at Stateline and Eriez Speedways. After those wins, he had taken a healthy point lead, and a runner-up finish at Raceway 7 padded his lead to 72 points. Now he heads in to the track where he has 18 sportsman victories, 3rd on the all-time wins Fulton wins list, looking to celebrate in front of a throng of supporters.
Reakes is just one of the many locals looking forward to the Fulton visit. Oswego's Steven Hutchinson Jr. enters sixth in points after his first career top five last weekend.
Auburn's Bryan Howland is fresh off his second win of the season and heads in to Fulton where he has two career wins.
Joe Trenca of Clay, NY has a pair of top fives on the PST tour this season while Brewerton's Dave Wickham will be ready to go after a weekend off. Last but not least, Phoenix's Larry Wight will make a rare sprint car start and should be a factor in the feature.
For more information, visit www.PatriotSprintTour.com.