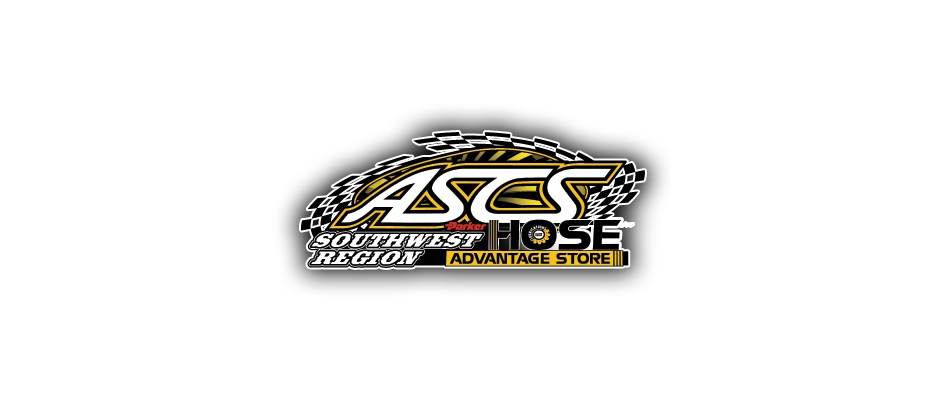 From Bryan Hulbert
El Paso, TX — (June 26, 2015) — A Friday night in El Paso, Texas saw the ASCS Southwest Region roll into the El Paso Speedway Park with hometown pride, John Caney II, taking the victory with a pass on Royal Jones in the closing laps.
A race with four lead changes, Ryan Linder led the first five rounds. Taking the lead on Lap 6, Jesse Baker showed the way until Lap 13 with Royal Jones taking over on the next lap.
Looking to be on his way to his first ASCS score, Carney pulled the upset on a green, white, checkered finish. Royal Jones ended up second with Rick Ziehl rounding out the night's podium with 11th starting Lorne Wofford and Jesse Baker making up the top-five.
Derek Sell was sixth with Casey Buckman in tow followed by Wes Wofford and Brandon Schure from 17th. Cody Sickles from 16th completed the top-ten.
The ASCS Southwest Region heads for the Southern New Mexico Speedway on Saturday, June 27. More information on the ASCS Southwest Region can be found at http://www.ascsracing.com.
Race Results:
ASCS Southwest Region
El Paso Speedway Park – El Paso, Texas
Friday, June 26, 2015
Car Count: 18
Heat 1 (8 Laps): 1. 12M-James Mosher; 2. 9-Ryan Linder; 3. 131-Royal Jones; 4. 9S-Derek Sell; 5. 29-Darrell Sickles; 6. (DNF) 21TX-Brandon Schure
Heat 2 (8 Laps): 1. 74B-John Carney II; 2. 20Z-Rick Ziehl; 3. 19-Wes Wofford; 4. 18-Lorne Wofford; 5. 91-Casey Buckman; 6. (DNF) 48-Shawn Sander
Heat 3 (8 Laps): 1. 22-Jesse Baker; 2. 57-Alex Pettas; 3. 8-Bob Ream Jr; 4. 90-Lance Norick; 5. 01-Kaylene Verville; 6. 14-Cody Sickles
A Feature (25 Laps): 1. 74B-John Carney II[4]; 2. 131-Royal Jones[5]; 3. 20Z-Rick Ziehl[7]; 4. 18-Lorne Wofford[11]; 5. 22-Jesse Baker[2]; 6. 9S-Derek Sell[10]; 7. 91-Casey Buckman[14]; 8. 19-Wes Wofford[9]; 9. 21TX-Brandon Schure[17]; 10. 14-Cody Sickles[16]; 11. 29-Darrell Sickles[13]; 12. 12M-James Mosher[6]; 13. 01-Kaylene Verville[15]; 14. 9-Ryan Linder[1]; 15. 57-Alex Pettas[8]; 16. 90-Lance Norick[12]; 17. 8-Bob Ream Jr[3]; 18. 48-Shawn Sander[18]