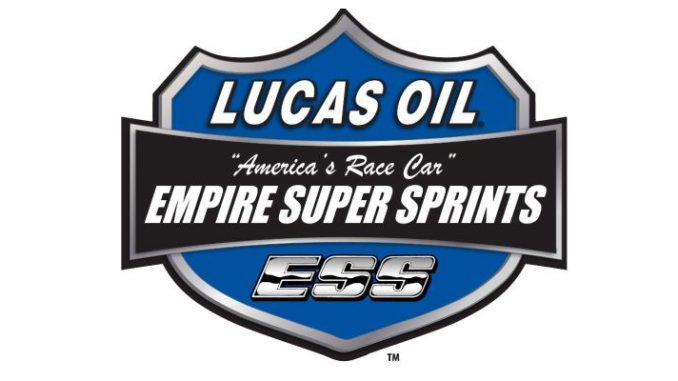 By Dean Reynolds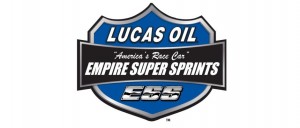 SYRACUSE, NY – After a weekend off, it's back to work for the Lucas Oil Empire Super Sprints and this weekend they will visit two countries in two nights. On Friday it will be a Canadian Sprint Car Nationals tune up with a stop at the Ohsweken Speedway in Ontario and then the next night it's off to the Ontario County Fairgrounds and the Canandaigua Motorsports Park for a $2,000 to win event.
Ohsweken has always been a favorite for many of the stars and cars within the ESS ranks and with the challenge of the regular Corr/Pak sprint car division it adds spice to the night. It will also be another leg of the Einstein Construction Group Canada Tour 2015.
Steve Poirier will be leading the invasion from the Lucas Oil Tour, he currently leads the overall point chase. Matt Tanner is heading the Einstein Construction Group points and will be in the points looking to hold his lead. The list of challengers will be some of the best with points runner-up Jason Barney, who has already visited Ohsweken, Paul Kinney, Tommy Wickham, Dylan Swiernik, Paulie Colagiovanni, Dave Axton, Parker Evans, Rob Dietrick, Michigan's Kyle Pitts and others.
Holding down the fort will be stars such as Glenn Styres, Mitch Brown, Todd Hoddick, Cory Turner, Keith Dempster, Jim Huppunen, Jamie Turner, Dain Naida, Ryan Turner, Tyler Hendricks and more.
On Saturday night is off to Canandaigua where names like Chuck Hebing, Mike Stelter, Bryan Howland, Steve Collins, George Suprick, Darryl and Alysha Ruggles, Steve Glover, Paul Habeck, Pete Richardson, Shawn Donath, Joe Trenca, Sammy Reakes and more will join in.
Points will also be awarded for the NAPA Auto Parts US Tour 2015.
We like to thank Nathan Ackland State Farm Insurance and Danny Willmes Enterprises for sponsoring the Cobra Coaches Dash Events this weekend.
Ohsweken and Canandaigua, fans are you ready for the Lucas Oil ESS Gang?…You know it will be excitement guaranteed!!
Ohsweken Speedway – Aug. 7 – Racing at 7:30
Website – http://ohswekenspeedway.ca/
Facebook – https://www.facebook.com/OHSWEKENSPEEDWAY
Twitter – @OhswekenSpdway
Canandaigua Motorsports Park – Aug. 8 – Racing at 7:00
Website – http://www.canandaiguamotorsportspark.com/
Facebook – https://www.facebook.com/CMP.Racing
Twitter – @Canandaigua_MSP
For more Information on the Lucas Oil Empire Super Sprints:
Web: www.empiresupersprints.com
Twitter: @ESSprints
Facebook: https://www.facebook.com/EmpireSuperSprints
Android App: Empire Super Sprints
The Lucas Oil Empire Super Sprints are brought to you by: Lucas Oil, Mach 1 Chassis, SUNY Canton, NAPA Auto Parts, Hoosier Racing Tires, Insinger Performance, Car Mate Trailers, Fondations 4 Saisons, Cobra Coaches, Westward Painting Company, Fondations 55, Einstein Construction Group, Panther Frameworx, YorkMont Auctions, Engler Machine and Tool, Brodix Cylinder Heads, Beard Sewer and Drain, Lacaillade Masonry, FX Chevy, ASI Racewear and many, many associate sponsors!!