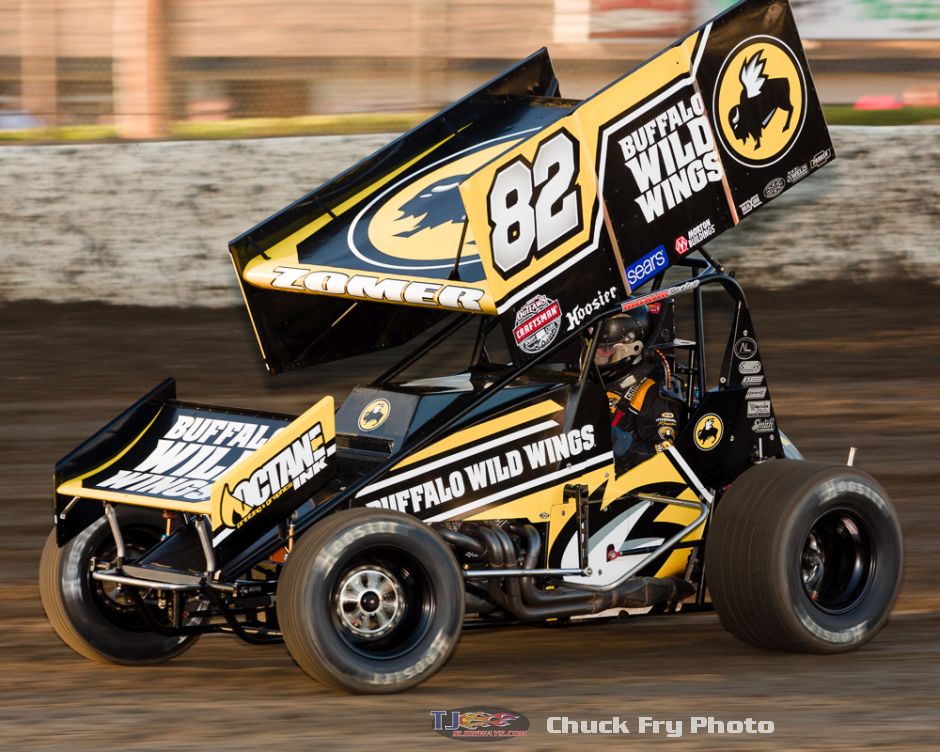 From Tom Schmeh
KNOXVILLE, Iowa (August 7, 2016) – With his eighth place finish in the Kustom Concrete Pumping (Ralph) Capitani Classic on Sunday at Knoxville Raceway, Badlands Motor Speedway regular Dusty Zomer of South Dakota has taken the lead in the 2016 Cox Design & Metal Fabrication Southern Iowa Sprint Week point standings. Shane Stewart won the Capitani Classic for the second year in a row. Night number five is Monday, August 8, with the National Sprint League (NSL) sanctioned Price Chopper Front Row Challenge at the Southern Iowa Speedway in nearby Oskaloosa.
The unofficial top fifteen in the 2016 Cox Design Southern Iowa Sprint Week points after three nights is as follows: 1., Dusty Zomer, 135 points; 2., Jamie Veal, 134 points; 3., Danny Lasoski, 128 points; 4., Dale Blaney, 125 points; 5., Brian Brown, 124 points; 6., Tasker Phillips, 117 points; 7., Terry McCarl, 104 points; 8., Ian Madsen, 101 points; 9., Sammy Swindell, 99 points, 10., Clint Garner, 97 points; 11., Tony Shilling, 95 points; 12., Davey Heskin, 89 points; 13., Jamie Ball, Jack Dover, 88 points (tie); 15., Brooke Tatnell, 87 points.
The Cox Design & Metal Fabrication Southern Iowa Sprint Week includes ten points-paying sprint car feature races in ten days, August 4-13, between the Knoxville Raceway in Knoxville and the Southern Iowa Speedway in Oskaloosa. The top three places pay $2,500, $1,000, and $500, respectively, with the winner declared the Jesse Hockett "Mr. Sprint Car" titlist.
Past "Mr. Sprint Car" titlists include Ricky Logan (2002) of Arkansas, Shane Stewart (2003, '04) of Oklahoma, Billy Alley (2005) of Nebraska, Jason Johnson (2006) of Louisiana, Wayne Johnson (2007, '08) of Oklahoma, Terry McCarl (2009, '15) of Iowa, Sammy Swindell (2010, '11) of Tennessee, Kyle Larson (2012) of California, Kevin Swindell (2013) of Tennessee, and Brian Brown (2014) of Missouri.