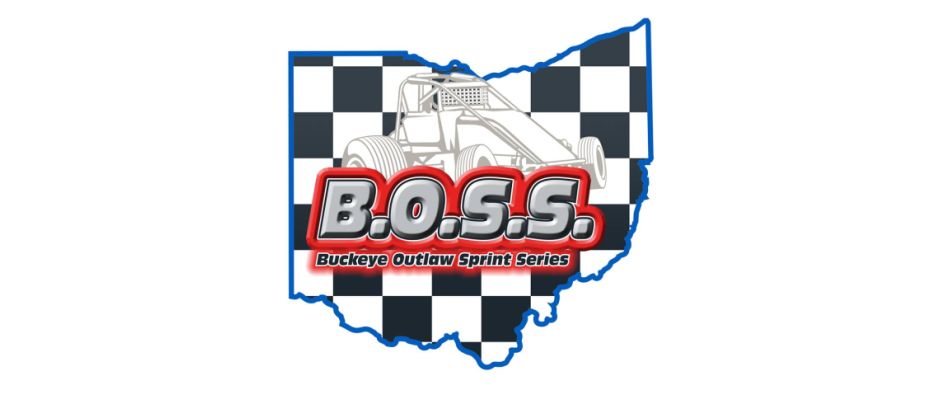 From Montpelier Motor Speedway
MONTPELIER, Ind. (September 4, 2016) — The 2015 Buckeye Outlaw Sprint Series event at the Montpelier Motor Speedway brought another standing room only crowd and an outstanding field of 40 410 Non-Wing Sprint Cars to the Montpelier Motor Speedway despite a challenging forecast and mid-day rain. The 2016 rendition being contested on Saturday, September 10th, should prove to be just as exciting with the Montpelier Motor Speedway, located in East Central Indiana, serving as one of the few select tour stops to an Indiana track for the Ohio based series.
The series has brought 40+ cars to the Indiana/Ohio clash on each of their stops. Kokomo, Indiana driver, Shane Cottle, picked up the feature victory for car owner Paul Hazen sweeping the 2015 non wing sprint competition at MMS. However, Cottle from the 6th starting spot had his work cut out from him. Indiana driver, JT Stapp, led the first 7 laps with Cottle briefly grabbing the lead from Stapp. Cottle was able to lead 5 laps before eventual 2015 BOSS Series Champion, Shawn Westerfield flexed his muscle overhauling Cottle on the top side in Turn 4. Westerfield maintained the lead before Cottle was able to repass Westerfield in the later stages for the top spot. 2015 USAC Silver Crown Champion Kody Swanson (Kingsburg, California) finished 2nd, while Ione, California's Justin Grant finished 3rd (from 9th), Jon Stanbrough (from 7th), and Westerfield rounded out the top 5. Dallas Hewitt was the hard charger for the race.
The BOSS series is a non-wing 410 Sprint Car series that competes in true "Outlaw" style with the absence of tire rules allowing any brand or compound of tire to compete along with a no entry fee policy for competitors. The BOSS series, through sponsorship, pays "heat race money" to the top finishers in each heat race and also provides a number of contingency and cash awards to competitors at the conclusion of each event. The Montpelier Motor Speedway event will pay a healthy $1500 to Win and $250 to Start along with tow money and the aforementioned contingency awards.
The Montpelier Motor Speedway, which began racing in 1903 and hosted its first automobile race in 1915, is one of America's oldest remaining racing facilities. While the east central Indiana ¼ mile clay oval has a historic past, the facility has seen many major modern upgrades the past four seasons including new restrooms and bleachers along with the addition of many safety features such as a new catch fence system along with a new front stretch wall, lighting system, transponder scoring, and corner runoff areas. The Montpelier Motor Speedway commonly competes weekly on Saturday Nights with its popular Modified and Stock Car divisions and is also the host to the popular Montpelier Motor Speedway Midget series. The Montpelier Motor Speedway serves as a host for USAC National Sprint Cars, USAC Indiana Midget Week, MSCS Sprint Cars, NRA Sprint Invaders, and BOSS Sprint Cars.