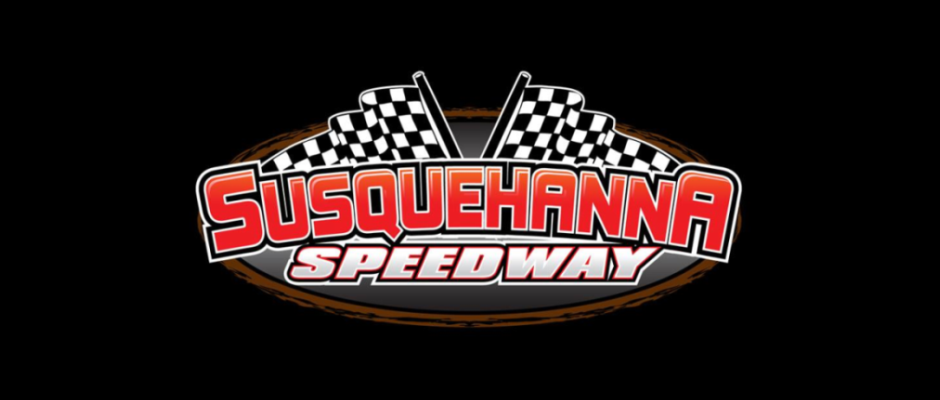 For the second time in a month, veteran racer Frankie Herr raced to the win in Credit Connection Auto Sales Super Sportsman competition at Susquehanna Speedway.
The Carlisle, PA drivers win came in Saturday night's 25-lap feature event, which was the final regular season point race.
While Herr was dominating out front, Newville, PA driver Russ Mitten was carving his way through the field after lining up 16th on the grid. Mitten advanced to the fifth position which coupled with Scott Geesey's fourth place finish, put him in a tie for the 2016 Credit Connection Auto Sales track championship.
The tiebreaker for the track championship went to the driver with the most wins during the season, in which Mitten visited victory lane three times, which gives him the championship in the first season of the Scott Gobrecht/Kolten Gouse era at Susquehanna.
Both drivers finished with 2,810 total points. Geesey had two wins this season. Sportsman 100 winner Scott Dellinger finished third in points (2,730) followed by Tony Jackson (2,490) and Mike Enders (2,350).
Herr lined up 12th as Chase Gutshall led the first five laps of the Super Sportsman feature before heading to the pit area.
Rich Eichelberger took over but his lead was short-lived as Herr drove into the lead with seven laps complete and never looked back in taking his second win of the season the Bill Devine owned car.
Eichelberger held on for the runner-up spot ahead of ninth-starting Tony Jackson, 11th starting Scott Geesey and 16th starting Russ Mitten.
Completing the top ten finishers were Scott Dellinger, Jay Fannasy, Kenny Edkin, Mike Enders and Timmie Barrick.
Nate Young, Herr and Justin Foster were heat race winners for the 29-car field with Edkin winning the consolation.
SUSQUEHANNA SPEEDWAY RACE RESULTS 9/24/16
CREDIT CONNECTION AUTO SALES SUPER SPORTSMAN (25 LAPS)
1. Frankie Herr, 2. Rich Eichelberger, 3. Tony Jackson, 4. Scott Geesey, 5. Russ Mitten, 6. Scott Dellinger, 7. Jay Fannasy, 8. Kenny Edkin, 9. Mike Enders, 10. Timmie Barrick, 11. Justin Foster, 12. Chad Smith, 13. Devin Beidel, 14. Davey Walsh, 15. Rick Barr, 16. Russ Lebo, 17. Tom Wyckoff, 18. Nate Young, 19. Todd Leonard, 20. Scott Grace, 21. Paul Miller, 22. Troy Hockenberry, 23. Bruce Buckwalter, 24. Chase Gutshall.
Did Not Qualify: John Stoll, Jr., Austin Lorah, Joe Orsulak, Doug Dodson, Garrett Williamson