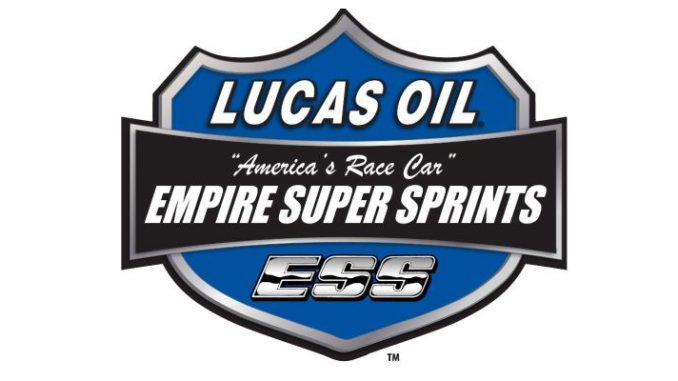 From Dean Reynolds
SYRACUSE, N.Y. (October 25, 2016) — The Lucky Giveaway Program is entering its 10th consecutive season awarding the faithful Lucas Oil Empire Super Sprint teams with products from some of the leading companies in sprint car racing. Keizer Aluminum Wheels from Orange City, Iowa is the latest to join the sponsorship fold.
Keizer will be awarding a luck recipient two complete front spindles and wheel from one of the industries leading wheel manufacturers. Not only is Keizer taking part in the Giveaway Program but also rewarding every driver that is earning point fund money at the annual awards banquet held at Vernon Downs Casino and Hotel on Nov. 12.
K2W Precision, Inc. is located in a small Dutch rooted community which is spread across the flat rich farmland plains, of Northwest Iowa. "Keizer," a Dutch word, with a translated meaning of "Emperor" or "Empire," was chosen as our products call sign to distinguish its presence among our competitors. We have prided ourselves on building our empire, based on performance and engineering, and backed by service. This has and will remain to be the backbone of our company's success. We are and will continue to be the "Keizer" of the custom racing wheel industry success.
The Lucky Giveaway Program has grown each year and in return the teams of ESS support the companies that take part. Back for 2016 so far include Brodix Cylinder Heads, JE Pistons, Simpson Helmets, Nouse Signs and Graphics K1 RaceGear, Fox Shocks/Fastline Performance, TI22 Performance, Slade Shock Technology, Schoenfeld Headers with many other companies from last year finalizing their participation for this year.
The 2016 version of the Lucas Oil ESS Banquet will be handing out a record cash point fund of over $50,000 and with the help of many great product sponsorships it will be the most lucrative in the 34 year history of the 360 sprint car organization.
The 2016 racing season has just concluded, it's banquet and party time all leading up to 2017 and the 34th Anniversary Tour. It will be tradition continued of Excitement Guaranteed!!