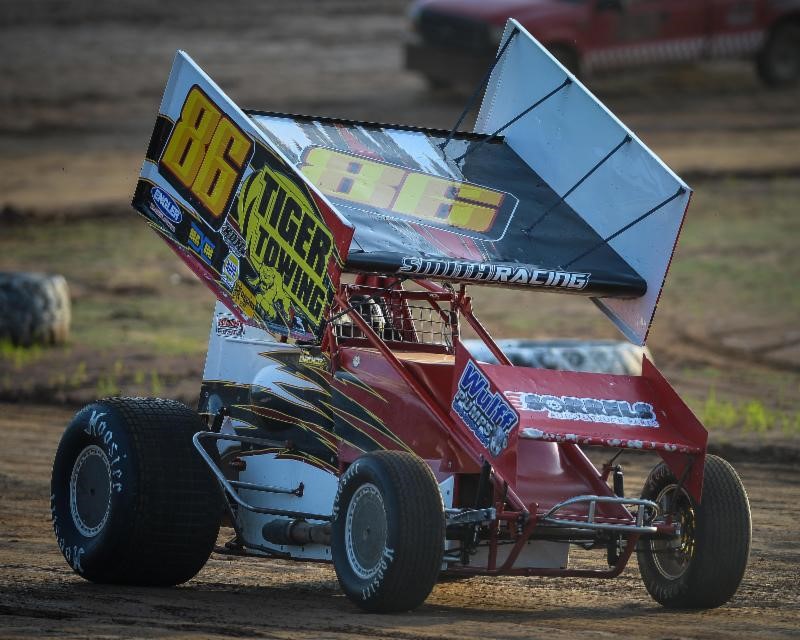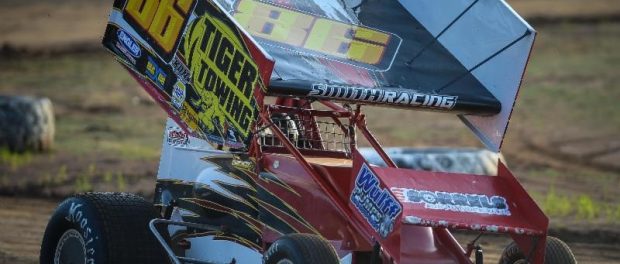 From Inside Line Promotions
OWASSO, Okla. (Nov. 14, 2016) – Tony Bruce Jr. wanted to have fun in 2016 and he did exactly that.
Bruce Jr. moved away from the ownership side of sprint car racing last year and he transitioned into a hired driver. That alleviated an enormous amount of pressure to allow him to enjoy his passion for the sport.
"Being able to still get to go race and enjoy it now rather than having to make sure everything is done perfectly right has been great," he said. "If I take anything out of this year it's been about going out and having fun."
Bruce Jr. opened the year by earning his career-best result during the Chili Bowl Nationals, where he drove a Wheeler Metals sponsored midget into the B Main on the final night of the prestigious event.
He then split time driving winged sprint cars for the Smith Family and Danny King.
"Overall I thought it was a pretty good year," Bruce Jr. said. "We definitely had some good runs.
"Winning is definitely a highlight. Being able to give Danny King a feature victory again was awesome. You never know when you're going to win your last race. To go out there, win a race for him, especially in Wichita where his family has had a lot of success, it was memorable to see the smile on his face."
Bruce Jr. captured an NCRA victory in May at 81 Speedway in Park City, Kan., while piloting a sprint car for King. The duo combined for four other top 10s, including a runner-up result during the preliminary night of the Steve King Memorial.
Bruce Jr.'s best finish with the Smith Family team was a second-place result at I-30 Speedway in Little Rock, Ark., in July. He also produced a fourth-place finish at the Hockett/McMillin Memorial at Lucas Oil Speedway in Wheatland, Mo., and a sixth-place result at the Winter Nationals hosted by Devil's Bowl Speedway in Mesquite, Texas – both Lucas Oil ASCS National Tour events.
The team closed the year with a top five during Short Track Nationals competition.
"I feel like we showed a lot of speed and we have something to build on," Bruce Jr. said. "Whenever you don't have results and the car is slow it can make for an uphill battle. To know we have speed and have been competitive that's a huge bonus and something to build on for next season. For the lack of racing and just starting with someone new, I felt like we gelled really well."
Bruce Jr. will pilot the Wheeler Metals midget on Dec. 17 at Southern Illinois Center in Du Quoin, Ill., for the Junior Knepper 55 with the USAC Midget Racing Series and next January during the Chili Bowl Nationals before he said he and the Smith Family will compete in approximately 40 winged sprint car races in 2017.