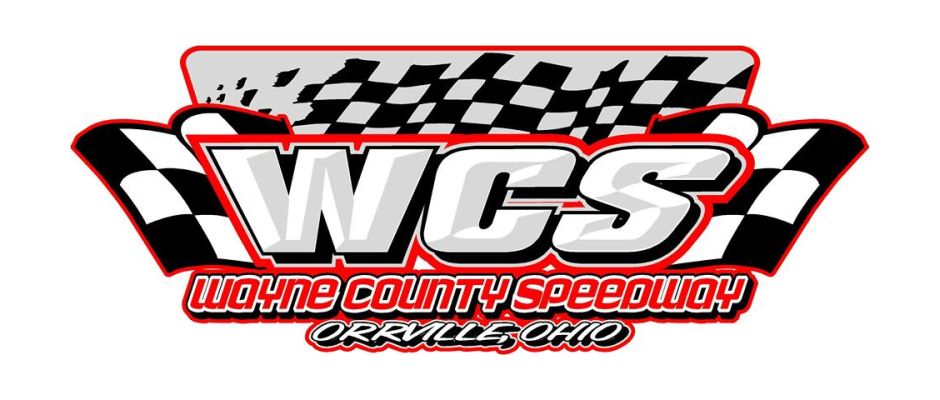 From Mike Swanger
ORRVILLE, Ohio (November 13, 2016) — The annual awards banquet for NAPA Wayne County Speedway took place Saturday night, November 12, 2016 at the Pine's Golf Course's Banquet room with 250 guests in attendance to honor the Champions and top drivers for their achievements this past season.
Danny Mumaw claimed his 1st Fisher Performance Sprint Championship with 7 top ten finishes with 499 points as he posted two feature wins along with 2 second place finishes to get the title. It is his 5th straight top ten points finish. Mitch Harble was just 15 points behind Mumaw to finish second in the points as his 9 top ten finishes included 2 feature wins and a third, fourth and fifth place runs. Taking third place with 473 points was Nick Patterson as 3 third place runs highlighted his 8 top tens as he placed in the top ten in points for the 5th straight year. A feature win and 3 second place runs along with 2 thirds in his 8 top ten finishes got Jordan Ryan 4th in the standings with 436 markers. Jason Dolick filled out the top five in the points race as he posted 6 top tens with a 4th place finish his best for 394 points. Troy Kingan was sixth with 376 points and his 3rd straight top ten points finish. In his first year of dirt racing, Tyler Dunn captured 7th place with 368 points. Shawn Hubler was 8th in the points with 349 tallies for his 5th straight top ten. Clay Riney made it 2 years in a row in the top 10 with 303 points netting him ninth. Kris Davis missed the opening two weeks of the season but claimed tenth with 267 points.
Winning track championships in 1979, 1982, 1983 and 1986 at NAPA Wayne County Speedway, it took Brad Malcuit 30 years to collect his fifth crown in the Harriger Towing Super Late Models. Nine top 5's propelled Malcuit to this years title as those include one win, 2 seconds, 3 thirds, 2 fourths and a fifth for a total of 541 points. Ryan Markham, another 5 time champ, was the runner up this year as he scored 523 points with 2 wins highlighting his 10 top tens that also included 4 seconds, 3 thirds and a fourth place. With their five championships, Malcuit and Markham trail 6 time winner Jim Gentry. Although he had 7 feature wins, but missing three nights of action, Doug Drown placed third with 506 points. In his last season of racing, Rick Bond ended 4th in the points with 504 as he scored 10 top tens with a third, 2 fourths and fifths his best runs. During the evening, a slide show of Bond's career was shown and he was presented a 1/24 scale model of his #007 race car. He thanked his family for allowing him to race for 47 years and thanked all the people that had helped him over those years and to all the fans that supported and cheered him on. Larry Bellman rounded out the top five with 489 markers with a second place finish topping his 10 top tens. Securing the top ten in points were Jerry Aber with 421 points as JR Gentry was 7th with 386 tally's. Kirk Baker ended the year in 8th with 283 points while three time champion Blaine Aber was ninth with 262. Jim Nicely wrapped up the the top ten with 258 points.
Winning the opening three nights of racing shot Tyler Thompson into the early points lead and he would never look back to claim his 1st Action Auto Body Super Stock Championship. Adding two more wins plus 3 seconds during the season that would headline his 12 top tens and a total 654 points, Thompson also pocketed 7 heat wins which were the most by anyone in any class. Tyler Nicely posted 2 seconds, 3 thirds and 3 fourths in his 12 top tens to finish second with 605 points. Paul Holmes missed the first two weeks but collected 5 checkered flags in his 11 top tens to garner third place with 581 points. Team cars of Gary Hensel Jr. (555) and Jordan James (509)would finish 4th and 5th as Hensel Jr. picked up a feature win and 2 seconds in his 10 top tens for 4th as James had 1 third and fourth places. Rounding out the top ten were Todd Sherwin with 485 points followed by 1st year driver Tod Bevilacqua at 478 points. Eighth place was Chris Albright at 459 as Cliff Staley took ninth with 438 points. 2012 track champion Brandon Craver scored 419 markers for tenth.
Justin Chance finished all 11 races in the top ten to collect his 1st Kar Connection Rush Late Models Championship. Opening night was Chance's only feature win but a second and 5 third place runs along with 2 fourths gave him 555 points. Last years champion, Charlie Duncan finished second with 536 points as he had 10 top tens with two wins, 3 seconds 2 fourths a and a fifth. Matt Aber was another driver that got a late start on the season but finished with 9 top tens that included a win, a second and a third plus 2 fourths and 3 fifths for 472 points. Alan Dellinger took 4th with 449 points on the strength of a win, 2 seconds and 3 fourths in his 8 top tens. Picking up his 1st ever feature win on season championship night, Jamie Wrightsman finished 5th in the points as he collected 6 top tens. As members of the RUSH Series, NAPA Wayne County Speedway drivers will receive $4,855 in prizes and contingencys from the Rush Series at their banquet in January. Those drivers are Charlie Duncan, Matt Aber, Alan Dellinger, Jamie Wrightsman, Jim Nicely and Eric Wilson.
Six feature wins in 8 of his top ten runs, secured his second WQKT Sports Country 104.5 Mini Stock in three years for Brad Hensel with 521 points. He was the champion in 2014 and was runner up last season. Finishing second with 462 points was Wes Staley as he collected 7 top ten finishes with a second place in feature action his best finish. After finishing 4th in the points the previous two seasons, Stephen Crowe moved up a notch to third this year with 443 markers with 9 top ten runs with a 4th his best feature finish. Last years track champion, Doug Hensel dropped to 4th with 441 points as his 6 top tens were highlighted by 2 second place runs. Chris Priebe filled out the top five with 439 points as his 7 top tens had a feature win and 2 seconds and 3 thirds. Mitch Reichard was 6th with 405 points followed by Michael Workman at 375. grabbing 8th in the points was Brian Tomblin and his 368 points, while Braden Wert and Jess Hensel tied for ninth at 353 points a piece.
Summer Series awards were also handed out with Justin Chance taking the Kar Connection Rush Late Model followed by Charlie Duncan and Matt Aber. The Action Auto Body Super Stock 'Summer Series' winner was Paul Holmes with Brandon Craver and Tyler Nicely taking second and third. Brad Hensel claimed the WQKT Sports Country 104.5 Mini Stock 'Summer Series crown with Chris Priebe and Doug Hensel following.
Also receiving acknowledgment were the drivers finishing in the top ten of the Attica Raceway Park/ NAPA Wayne County Speedway Late Model Series as Ryan Markham won his second ARP/WCS Series, Rick Bond was the runner up followed by Matt Irey in third. Brad Malcuit took fourth while Larry Bellman ended up fifth. Doug Drown, Jerry Aber, Larry Kingseed, Mike Bores and Dave Hornikel rounded out the top ten.
Contingency Connection Racer Rewards were awarded to the NAPA Wayne County Speedway drivers with Tyler Thompson winning the Elgin Power Package Engine Bonus. Brad Hensel won both the Aeromotive Phantom Fuel System and the Painless Performance Circuit Challenge. the JE Pistons Sportsman of the Year went to Nick Patterson. The K & N Superior Performance n by Paul Holmes while Justin Chance collected the Holley Brands Grass Roots Racing Bonus. The Scorpion Super Star Bonus went to Tyler Nicely and Brad Malcuit was the winner of the Stage 8 Fasteners World's Best Bonus. Danny Mumaw won the RJS Racing Equipment Championship Challenge. Paul Holmes and Brandon Craver each won a Richmond Gear Weekend Warrior Mid Season Bonus.
Thanks to Fisher Performance and Rick Susong, the Sprint Cars will run for $2,000 on a regular night in 2017 at NAPA Wayne County Speedway. Tony Stewart's Artic Cat All Star Circuit of Champions will be on the schedule for at least three racing dates. Returning for the 1st time in several years, the World of Outlaw Late Models will be back to NAPA Wayne County Speedway on the Saturday of Memorial Day week end.
Keep watching the website at www.waynecountyspeedway.com for the latest news about the track and the 2017 racing season.