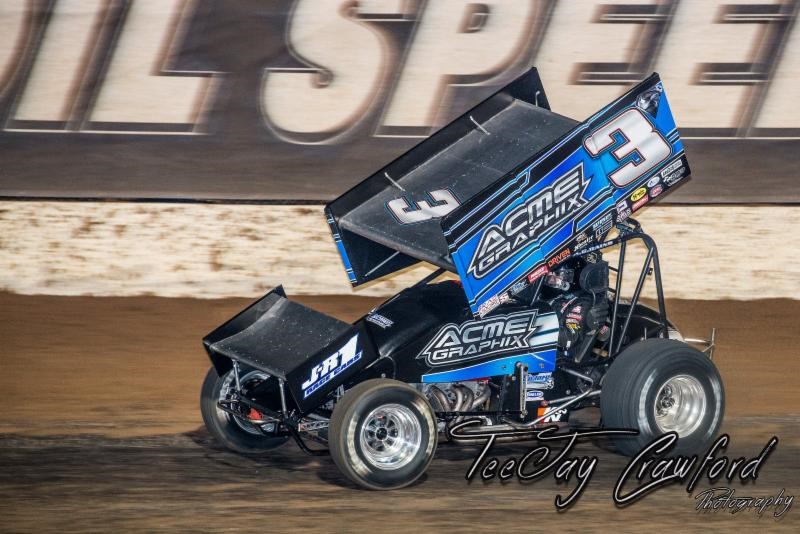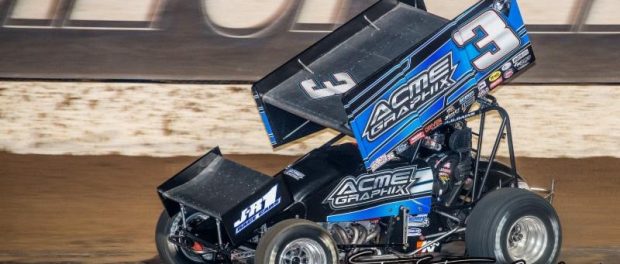 From Inside Line Promotions
WEST MEMPHIS, Ark. (Nov. 15, 2016) – Sammy Swindell closed the season with a podium finish during the Flip Flop 50 last weekend at Riverside International Speedway.
Swindell, who drove for A.G. Rains, kicked off the USCS Series event on Friday by advancing from third to win a heat race before maneuvering from fifth to second place in the dash.
"We were running right around the tires," he said. "(Derek) Hagar started on the front and never made a big enough mistake for me to get under him. It was pretty much follow him for 12 laps."
Swindell started Saturday's first main event on the inside of the third row.
"I thought we were supposed to start second, but someone changed the lineup so they had me starting fifth," he said. "I was able to get to third right away. I got to Spencer (Bayston) and he got a little sideways so I had to check up. When we got to the other end a couple of guys slid me so I fell back to sixth."
Swindell rebounded back into third place before the checkered flag was waved.
"It was still probably good enough to win if we were up front, but it wasn't as good as I would have liked it to be," he said. "We made some good changes for the second feature."
Swindell lined up on the inside of the 11th row since the second main event was completed inverted.
"I kept picking through there," he said. "There were a lot of traffic jams with putting the slowest cars in the front. There was a lot of give and take there. You had to stay out of trouble. I kept passing cars until we got up to second. I ran the leader down and slid him off turn four once. He turned and got back by. It took me a few laps and then he started getting really tight. He had a pretty slow corner in turns three and four so I got a good run. I went to slide him in turns one and two and thought I had him cleared, but for some reason he went over my right rear. That turned me around the wrong way so I had to stop. We definitely had the fastest car for the second race and had an opportunity to win it. I thought what I did was a good move, but it didn't work out that way."
Swindell had charged into the runner-up position before the late-race incident. He finished with a 16th-place result, which was the first time Swindell didn't record a top five while driving for Rains.