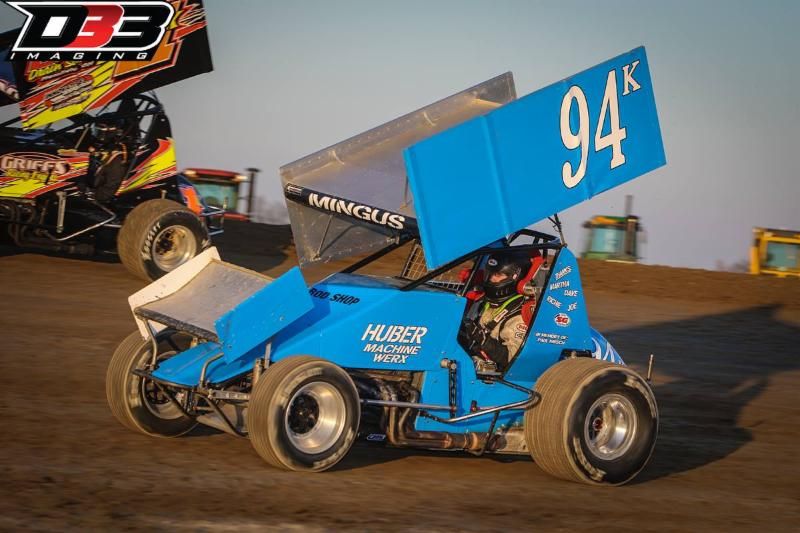 From Inside Line Promotions
HURON, Ohio (Nov. 23, 2016) – Kevin Mingus turned a few heads in his rookie season racing a 305ci winged sprint car on dirt. So much so, he has already signed a new sponsor for next year.
"Jamie Neel and his son, Austin, are going to help us out for 2017," Mingus said. "Jamie is a friend of my dad and works with United Rental. He tried to get them to sponsor us, but their budget is allocated to Graham Rahal and the IndyCar team for 2017. Jamie reached into his own pocket and said he would help us out."
Mingus said Neal comes from the drag racing side of the sport and is excited about getting involved in dirt racing.
"He was always interested in dirt racing, particularly sprint cars," Mingus said. "I'm very humbled that someone thinks that highly of me to write us a check to help us out."
Mingus recently attended the final banquet for the Columbus Motor Speedway in Columbus, Ohio. The historic asphalt track has been sold to make room for development in the area. Mingus, in his first year behind the wheel of a full-bodied late model, finished sixth in the track's championship standings and earned the Rookie of the Year Award having posted a win in 2016.
"With Columbus closing, and plans for other series up in the air, I'm going to take a step back from the late model next year," he said. "The only place to race is on Sunday nights and logistically it's just too far for me to do and get home for work on Mondays. Brandon Oakley puts a lot of time and money into that car and it wouldn't be fair for him to only get it on the track a handful of times so I encouraged him to hire someone local so they can race more. I will miss those guys. They gave me a season I will never forget and we parted on very good terms."
That opens the door for Mingus to do more dirt track racing in the Huber Motorsports sprint car.
"We have upgraded the chassis by 26 years," he said. "Everything on the car, including the motor, will be updated or new for 2017. I will be pulling some parts off our asphalt sprint car that's just sitting in the garage so we can utilize them for the dirt car. I'm excited to get back out there next year with all the improvements we've been able to make."
Mingus added the team will race mostly Friday nights at Attica Raceway Park in Attica, Ohio, and Saturday nights at Fremont Speedway in Fremont, Ohio.
"We for sure want to hit all the FAST Championship Series events and most of the weekly shows at those two tracks," he said.