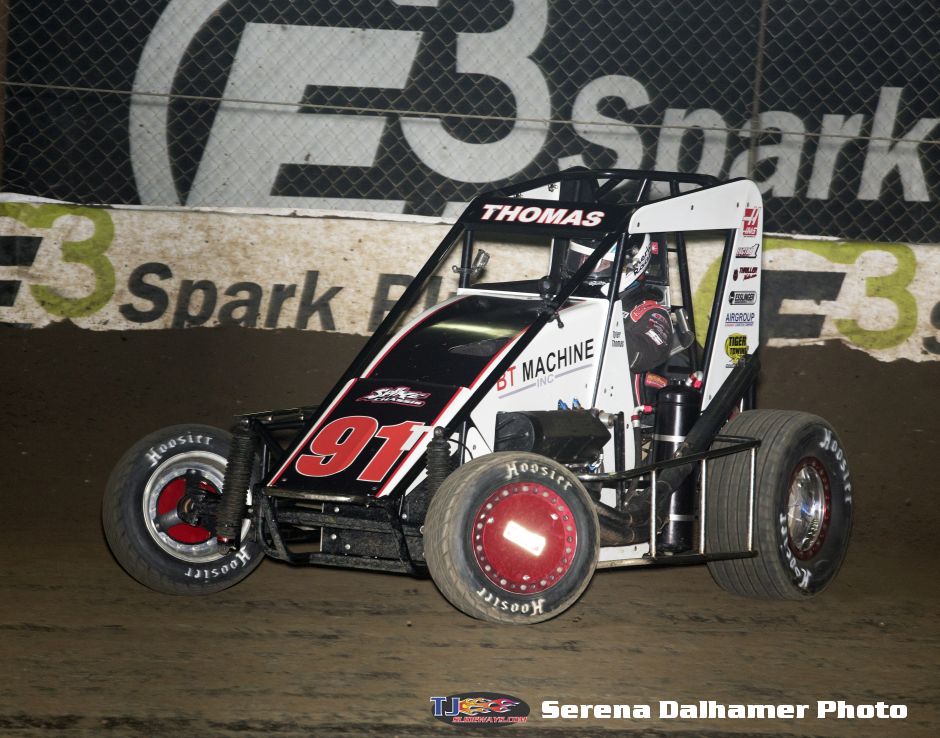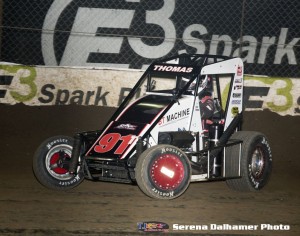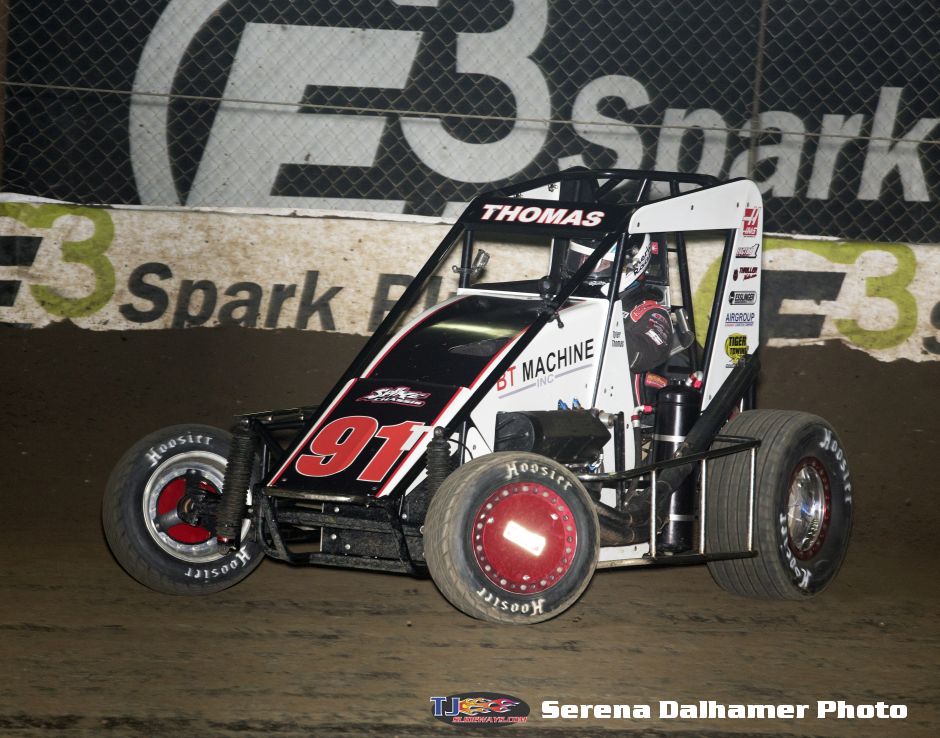 By T.J. Buffenbarger
Thursday was the first public look at the 2017 Chili Bowl Nationals entry list. Chili Bowl entry list reveal day is always one of the most fun releases of the year, and something fun to write about and keep up with. Here is my breakdown on some of the favorites and entries that stand out after the initial release of the list:
While there are no Keith Kunz entries on the initial list there are two from Rusty Kunz Racing. Rookie Brayton Lynch, son of former sprint car driver Eddie Lynch (the Illinois version) and always exciting to watch Thomas Meseraull lined up behind the wheel. The T-Mez/Rusty Kunz combination could be formidable, and should Meseraull win it all his post-race interview would be legendary.
The initial entry list has four entries from Ohio, two of which that should excite Attica/Fremont area fans with John Ivy and Chris Andrews. While Andrews is making his second start for Brian Thomas as a teammate to Tyler Thomas, John Ivy is making his first Chili Bowl appearance teamed up with midget car veteran Critter Malone. Another driver to keep an eye on is Austin Nemire, who will be wheeling a car out of Bob East's stable. This is a huge opportunity for the third generation driver from Sylvania. Reece Shelton, a mod lite driver from Barnesville is also representing the Buckeye State.
Six entries from the Clauson/Marshall/Matt Wood stable are on the entry list. On the website version Tyler Courtney and Donny Schatz are listed with the rest as TBAs. Schatz recently tested at US 24 Speedway and had a ball. With the knowledge behind that effort and extra laps in the Vacuworx Race of Champions I expect Schatz to excel. Courtney is a solid driver and could surprise some people this year at Tulsa. Look for a strong contingent to fill out the remaining seats.
Chili Bowl is a home game for Hard 8 Racing and has three entries for the week with Jonathan Beason, Frank Flud, and micro driver Ace McCarthy. With all three drivers again from Oklahoma Hard 8 is Chili Bowl's "Home Team". Throw in Daryn Pittman with his own car and Brady Bacon in Frank Manafort's car and there could be a good chance of seeing one of the drivers born or currently living in Okalahoma sitting in victory lane on Saturday night.
Former midget car driver Jerome Rodela has a formidable duo lined up for Chili Bowl with Indiana's Chase Stockon and New Zealand standout Michael Pickens. While Pickens has been focused lately on sprint car racing, he is one you cannot overlook when discussing who might win Saturday's feature.
Sean Dodenhoff has a Canadian duo lined up of Cory Turner and Mack DeMan. Both regulars at Ohsweken Speedway in the 360 and crate sprint car divisions respectively and rookies at this year's Chili Bowl, DeMan has extensive experience in smaller cars via the TQ ranks in Canada on asphalt. Turner can be deceivingly fast and should turn some heads.
The always colorful Zero Motorsports has three entries for the Chili Bowl. Zero Motorsports proprietor Johnny Murdock is fielding one of the most celebrated entries with World Racing Group video and podcast personality Ross Wece behind the wheel. Wece will make his first ever start in a race car at the biggest event in all of midget car racing. Wece's grass roots effort should be fun to follow.