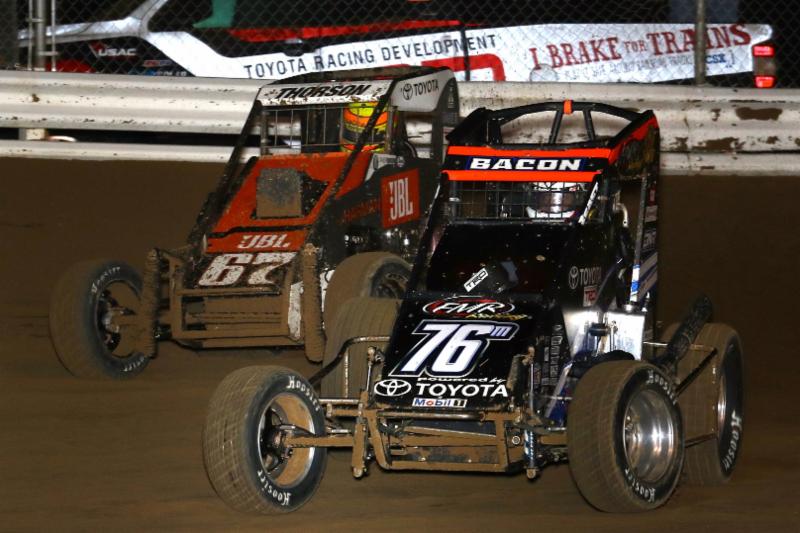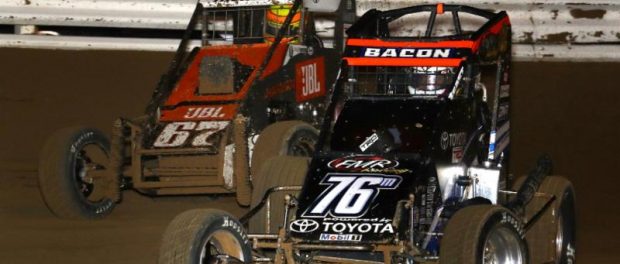 From Richie Murray
INDANAPOLIS (December 7, 2016) — The $20,000-to-win USAC Midget National Championship event run on Oct. 21 at Wayne County Speedway in Wayne City, Ill., will be aired Thursday, Dec. 8, at 7 p.m. ET and 10 p.m. ET on MAVTV.
The race, co-sanctioned by POWRi, brought some of the biggest names in racing to Wayne County (Ill.) Speedway including USAC Triple Crown champs Dave Darland and Jerry Coons, Jr., USAC Silver Crown titlist Chris Windom, USAC National Midget champions Tanner Thorson and Rico Abreu, two-time USAC AMSOIL National Sprint Car champ Brady Bacon, NASCAR star Ricky Stenhouse, Jr. and ARCA champ Chase Briscoe, among many others.
Racing icon Tony Stewart teams with SPEED SPORT and Ralph Sheheen to broadcast the Jason Leffler Memorial Race presented by Great Clips. Stewart, a multi-time champion across several styles of racing from NASCAR to IndyCar to USAC Silver Crown, Sprint Cars and Midgets, joins Sheheen to call the action with Tony Bokhoven delivering all the news trackside.
Leffler, a three-time USAC midget champion who went on to compete in the Indianapolis 500 and NASCAR, died from injuries sustained in a sprint car crash in 2013. The race in his memory also helps to raise funds for his son, Charlie.
"I was honored to know Jason and to race with him, so I am happy to be able to share a little of his story through the broadcast of this race," Stewart said. "The SPEED SPORT team does a tremendous job bringing events like this to television every week, and it was definitely a fun experience to work with them."
This broadcast expands on Stewart's relationship with SPEED SPORT. Stewart, who owns Eldora Speedway, also authored a column on Dirt Late Model racing in the August edition of SPEED SPORT Magazine.
"Tony has so much insight into what makes racing work, and he brings it to the broadcast booth for this event," Sheheen said. "He knows what the drivers are trying to do. He knows how the teams are trying to set up their cars. Most of all, he's a fan and that comes through when you hear him talk about a driver getting out of line to run the high side to make a transfer spot, or when he talks about how drivers need to race a certain way to get the most out of their cars. His passion for racing certainly comes through in this broadcast."
Tune into Suzuki presents SPEED SPORT on MAVTV at 7 p.m. ET or 10 p.m. ET on Thursday, Dec. 8, as Stewart, Sheheen and Bokhoven deliver all the action from the Jason Leffler Memorial Race presented by Great Clips. To find MAVTV, click www.mavtv.com/get-mavtv/find-mavtv.html.