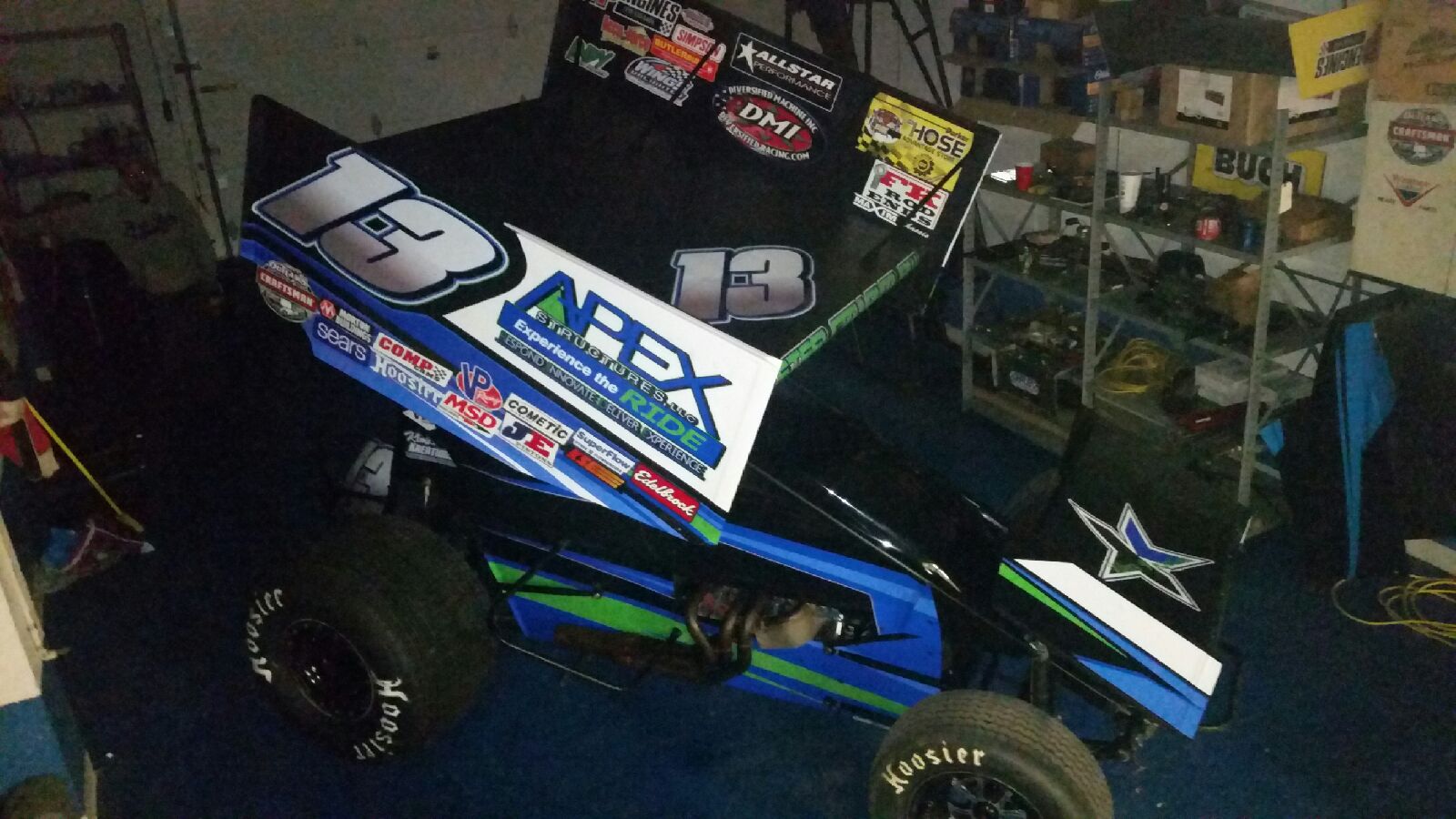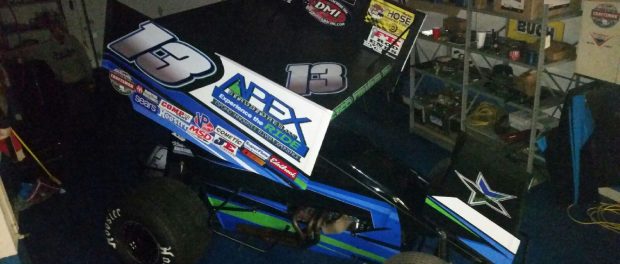 From Fully Injected Motorsports:
GETTYSBURG, Penn. (December 12, 2016) – When not behind the wheel of the familiar Gary Kauffman-owned/Sandoe's Fruit Market/Hickory Run Orchards/No. 48, "Double-D" Danny Dietrich will be a hired gun for Tom Buch, piloting the well-known Apex/DVC/No. 13.
Dietrich will begin his tenure for Tom Buch with an eight-race campaign in Florida; entering all Arctic Cat All Star Circuit of Champions and World of Outlaws Craftsman® Sprint Car Series dates at Bubba Raceway Park and Volusia Speedway Park between February 9-19.
"I want to thank Tom Buch for this opportunity. To have the chance to enter extra races is exciting. I think we have the potential to be successful right from the start in 2017," Danny Dietrich said. "I'm sure Tom will have other drivers in and out of the seat this season. To be one of the guys in his rotation is motivating."
Dietrich will enter events for Tom Buch on an occasional basis in 2017; creating a combined schedule reaching the near-century mark for the Gettysburg native.
"Our schedule with Gary (Kauffman) will be similar to last year with just a few changes," Dietrich explained. "Tom gave me an opportunity to fill some gaps by driving for him. February has a lot in store for us. We'll take that as a major stepping stone and see where we sit after those eight races. I'm excited to get started."
Keep up with Danny Dietrich and Gary Kauffman Racing during their entire campaign – right here at the official online home of Fully Injected Motorsports – www.FullyInjected.com. Be sure to also follow Danny Dietrich online at www.dannydietrich.com, as well as on all of the available social networks including Twitter: https://twitter.com/dannydietrich and Facebook: https://www.facebook.com/GKRracing/