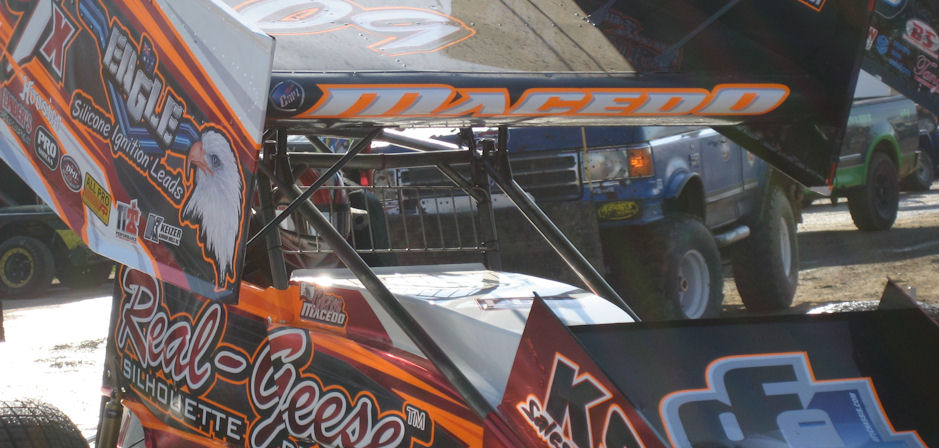 From Dub Publications and Media
INDIANAPOLIS (January 24, 2017) – Piloting the Australian based Dyson Motorsports No.N99, Macedo scored 6 top 10's, 5 top 5's and one massive win in his month-long venture across the pond.
"I'm thrilled with my 2016-2017 performance down under. Sean and Felicity Dyson are first class people and very close friends of mine. Because of their top-notch equipment investment, I was able to translate the opportunities presented to me into incredible speed every time we hit the race track. Our team was able to produce quality finishes because of it. I personally, would like to thank Paul Baines, Jeff Byron, Robert Constable, and Mark Wood for all their hard work. It was truly a team effort and I can't wait for next year!"
Macedo kicked off his Australian tour at Valvoline Raceway in Sydney (Australia) for three nights of racing competition. After minor setbacks the first two nights, Carson and team had the kinks worked out and brought home a solid 6th place finish.
Heading North to Brisbane for three nights at Archerfield Speedway, Macedo would once again struggle on night one. Quickly rebounding the remaining two night at the quarter mile, he would finish 2nd and 4th respectively.
With a pair of top 5's in his pocket, Macedo would head back to Valvoline Raceway. This time he put the Dyson Motorsports No.N99 on the podium, coming home third during night one of the Scott Darley Challenge. Night two proved to be more challenging. A driver error in qualifying would keep the team behind all night. Macedo would go on to transfer through the B-main into the feature event, earning him a 22nd place starting position. Even after racing his way to the front, Macedo would be scored 12th at the checkers.
Next up on the schedule was Avalon Raceway and the prestigious Essendon Ford President's Cup. Macedo would transfer directly from heat races into the feature event where he would start in the 6th position. Running second to James McFadden by lap 18, a caution would restack the field. A last lap pass would catapult Macedo and car owners, Sean and Felicity Dyson to victory lane. "A solid steer," as the locals refer to it.
Macedo would cap off his visit at Premier Speedway in Warrnambool (Australia) for the famed Grand Annual Sprint Car Classic. Equivalent to the Knoxville Nationals stateside, the Classic is a coveted prize drawing over 100 entries. Macedo would wheel the No.N99 to a desirable 5th place finish on the preliminary night. The final night of racing would prove disappointing, finishing a mere 13th, not at all reflecting the efforts from driver or team.
"We're really proud of Carson and what he accomplished over here," said Sean. "I wish we would have had a little better finish at the Classic but we were extremely excited to win the President's Cup at Avalon. He had some really good runs each night. Felicity and I look forward to having him back again next year."
Macedo will head back to the United States at the end of the month where he will begin preparing for his season in the Gaerte Racing No.3G.
Carson Macedo would like to thank the following sponsors; Complete Parts and Equipment, Dyson Motorsports, Factory Kahne, Roberts Meats, KRE Engines, and KPC Classic.