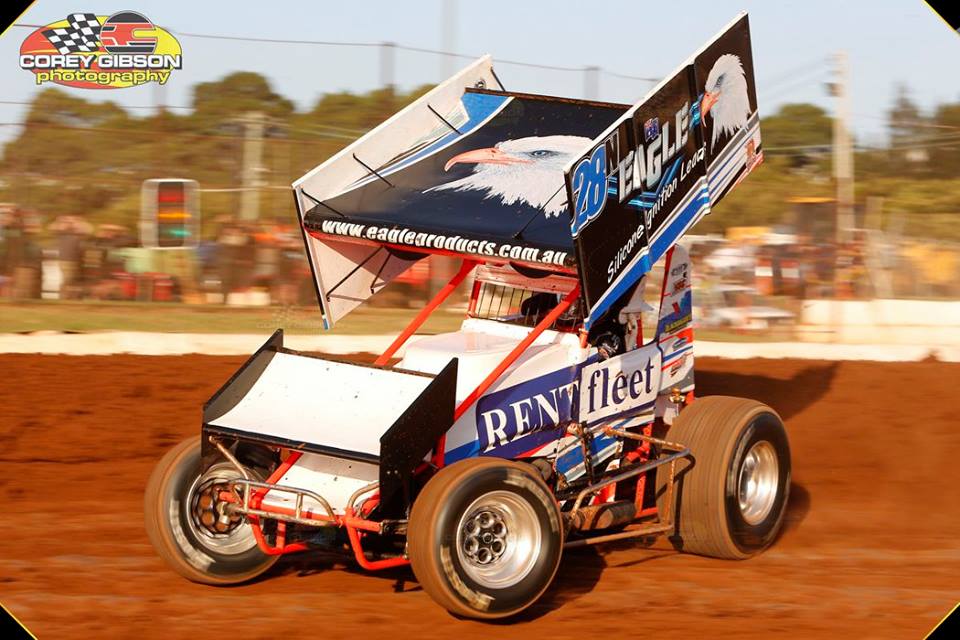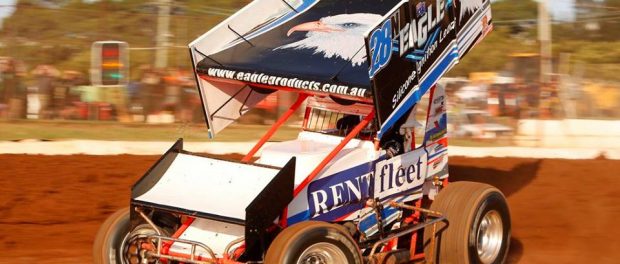 From Redline Media
The 2017 Australian 410 Sprintcar Championship at Sydney's Valvoline Raceway recently resulted in a pleasing outcome for Darryl Campbell.
Despite the driver of the NSW # 28 Eagle Silicone Ignition Leads / Rentfleet supported Cool car having a bit of luck on his side in order to earn a spot in the Australian Championship deciding feature race, he managed to make the most of the opportunity and bring it home in 16th place in the 40-lap journey.
At the completion of the B main, Campbell had originally missed out on transferring into the feature race, after he missed out by one spot (seventh). However, as first reserve for the feature race, he had lady luck smile on him, when Jamie Veal was unable to take his place in the feature-race field, which allowed Campbell to occupy his place – although it was at the rear of the field.
"I know that I had a bit of good fortune on my side getting into the feature race in the first place, but I was more than happy to take it," commented Campbell.
"When you think about it, there were nearly 100 nominations, so be able to bring it home 16th in Saturday night's feature race, amongst the country's best 410 Sprintcar racers, isn't too bad."
Throughout the Australian Championship weekend, Campbell showed consistent speed and ended his qualifying night's preliminary feature race just outside the top-10 finishers in 12th. From there, he won his heat race in impressive fashion on the third and final night and that earned him a position five starting spot in the B main.
Looking back on the weekend's Australian Championship, there were certainly more positives than negatives for Campbell, which includes him benefiting from a recent change to a new Cool Chassis, and it now buoys well for the remainder of the 2016-17 season.
The next outing for Campbell will be on the Saturday night of February 11 back at Valvoline Raceway for what will be the 17th round of the Ultimate Sprintcar Championship NSW.
Campbell would like to thank Eagle Silicon Ignition Leads, Rentfleet, and Oxytech Powder Coatings for all of their 2016-17 season support.
To find out more about Campbell and the DC Motorsport team, visit www.dc28.com.au or LIKE them on Facebook by searching DC Motorsport N28.