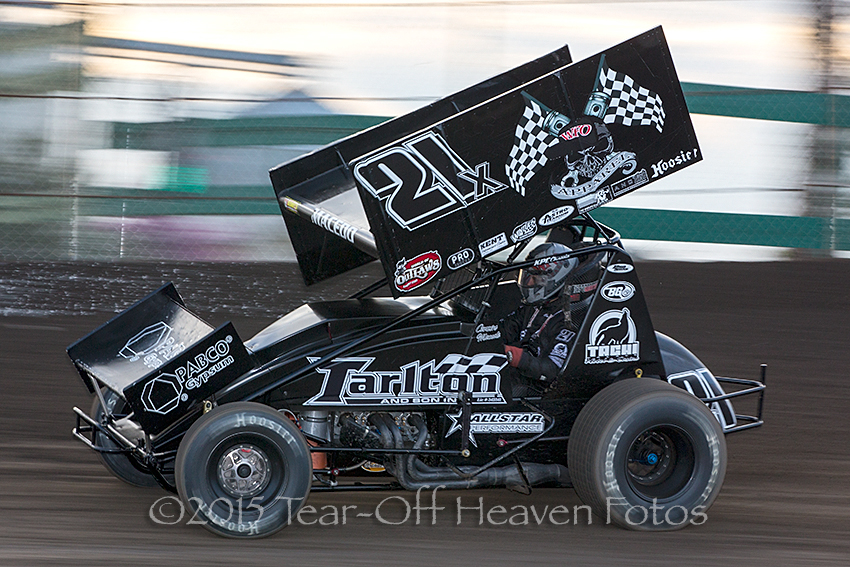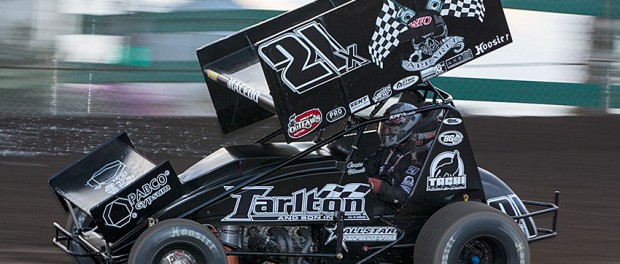 From Dub Publications and Media
INDIANAPOLIS (February 9, 2017) – Macedo will once again be behind the wheel of the Tarlton Motorsports No.21x for several races this season. He will begin the year making appearances with the King of the West Series along with the World of Outlaws West Coast tour in March.
"I'm glad I get the opportunity to continue to race in the Tarlton No.21x. I've been with them for five years and it's really fun getting to race closer to home with family. I'm so grateful Tom and Tommy have given me this opportunity again, along with so many other breaks in my racing career," said Macedo. "It should be an eventful year racing with the two teams and I'm looking forward to hopefully getting both of them some wins."
With the addition of the Tarlton ride, Macedo will add approximately 25 events to his ever growing 2017 race season. He is slated to fulfill 40 plus races throughout the Midwest with Joe Gaerte Racing.
This is Carson's fifth year piloting the Tarlton Motorsports machine. Owner's Tom Tarlton and Tommy Tarlton are well known for their love of black themed race cars. Macedo anticipates this year's car will be no different. The new paint scheme is to be revealed at a later date.
"We all like working with Carson. He's a great kid. He shows improvement every time he gets in the car. Tom and I are fortunate to be able to help him with these opportunities. It should be a fun year. We know Carson will give one hundred percent," said Tarlton.
You can find Carson Macedo in the Tarlton Motorsports 21x Saturday, March 4, 2017, with the King of the West series at Silver Dollar Speedway in Chico, California. Carson's full schedule can be found here.