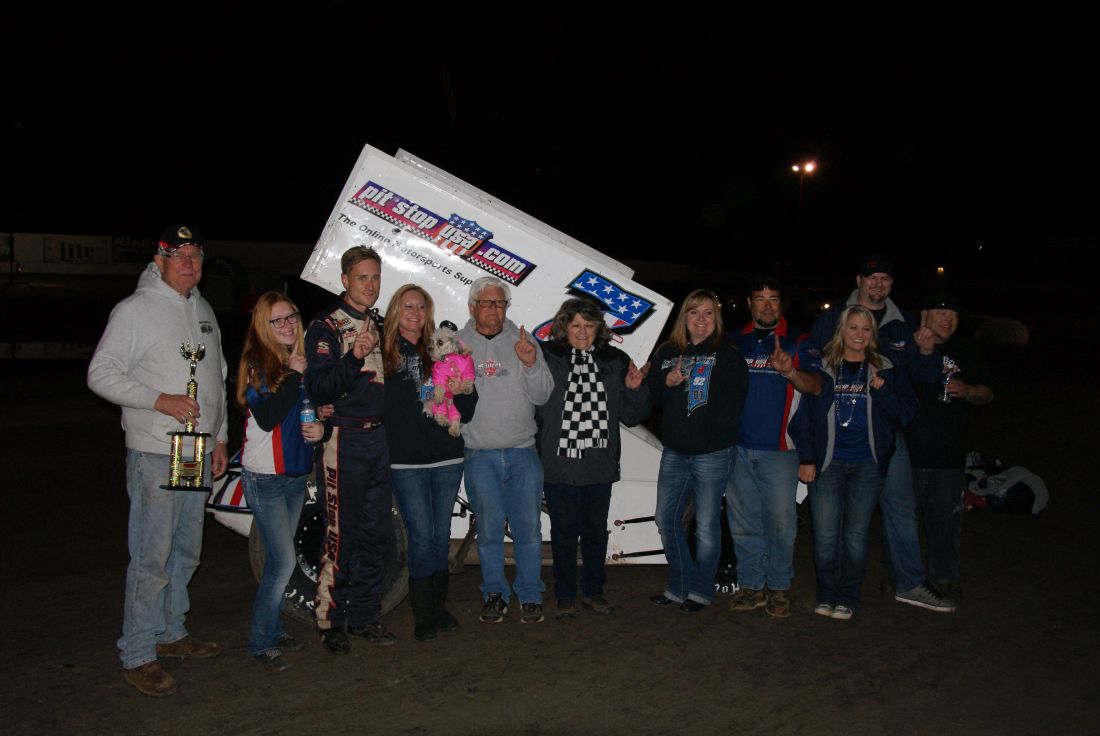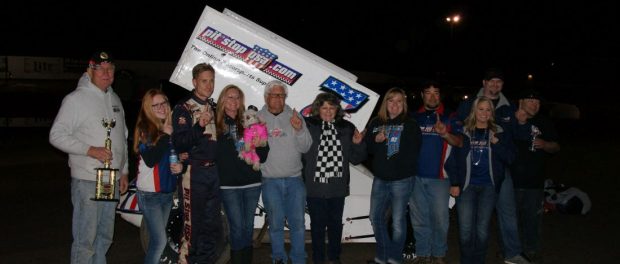 From Troy Hennig
MARYSVILLE, Ca. (February 15, 2017) – After a long off season the roar of dirt track racing motors will come to life on February 25th at Marysville Raceway with the annual tribute to Sherm and Loree Toller. Three fan favorite divisions will get to showcase their talents featuring the winged 360 sprint cars, IMCA Sport Mods, and the traveling C&H Veteran Ent. presents the Hunt Magnetos Wingless Tour. Last season, over 50 race cars attended this season opening event.
Auburn's Andy Forsberg is set to defend his win at last year's event. Forsberg will be one of the many sprint car drivers searching for the $2,000 win. C&H Veteran Ent. presents the Hunt Magnetos Wingless Tour main event winner is in line to snag a handsome payday of $1,2500. Last year's race was won by Terry Schank Jr. of Santa Rosa. A large car count is expected for the Hunt race because it is the first point challenge. The IMCA Sport Mods will pay $250 towards the winning driver. Brentwood's Fred Ryland picked up the win at last year's race.
The Sherm and Loree Toller Memorial is set for Saturday, February 25th. The pit gate will open at 3 P.M. while the front grandstand gate open at 5 P.M. Qualifying for the winged sprint cars will begin at 6 P.M. with racing to follow. General grandstand admission to this event is $17.00 for adults, $14.00 for juniors (12-15), seniors (over 62) and military with ID. Children, ages 6 to 11, are $6.00. Five and under are free. Family pass is available and cost $50.00 (2 adults, 2 juniors or 3 children under 11).
Once again promoter Dennis Gage is offering a $10,000 bonus to any winged 360 sprint car drivers who can win the first 6 races between Marysville and Silver Dollar Speedway. He is also offering a tier system. Win five of the six and pick up a $5,000 bonus. Win four and receive a $2,500. Finally, win at least half of the six races and get $1,500. Lastly, any driver participating in all six events and attends the Mel Hall Memorial on May 27th, will receive an extra $250 bonus.
This race marks the third time that Loree has also been honored at this great event. Both Sherm and Loree worked at the Marysville Speedway for numerous years. Sherm and Loree Toller met in 1973 and were married on June 11, 1978. They met on a blind date set up by a mutual friend at a luau party. It was only natural that these two race fanatics spent their honeymoon time on a road trip to watch the Super Dirt Cup at Skagit Speedway in Washington. The Toller's love of dirt track racing led them to visit numerous racetracks over the years. However, their real dedication to our sport came in the early nineties when Sherm began handling the PR and infield announcing duties at Ernie Purcell Speedway in Grass Valley and Loree was hired as the scorekeeper. When Ernie Purcell Speedway closed in 1994, Sherm and Loree gravitated to Marysville Raceway and began working for the Hall family. Sherm was a master of the infield microphone and always made sure he got the story in detailed fashion. Loree loved to oversee the race from the tower and was a natural at scorekeeping. It will be an honor to host their daughters Sheree and Kaylee Toller once again. The girls have stayed true to their parents' roots and share the same love and passion towards dirt track racing.
For more information about the track please visit www.marysvilleraceway.com