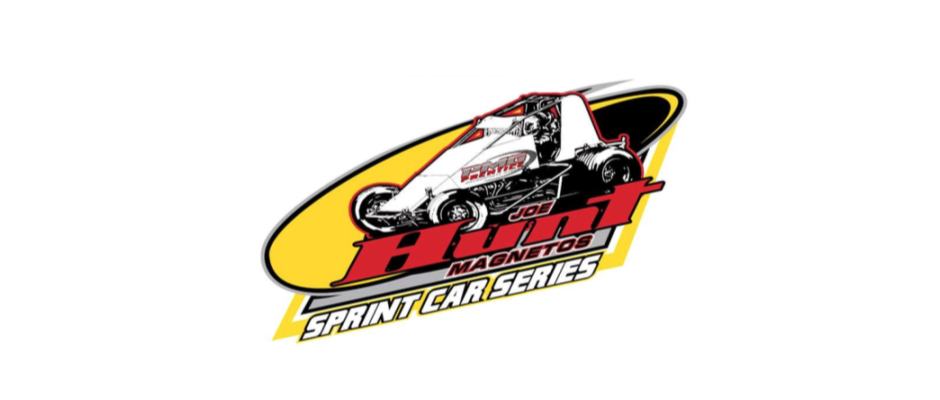 By Gary Thomas
MARYSVILLE, Ca. (February 21, 2017) — Following an off-season filled with transition, planning and diligent work the C&H Veteran Ent. presents Hunt Magnetos Wingless Tour will officially get the 2017 campaign underway this Saturday at the Marysville Raceway.
During the winter, operations and promotions of the tour were transferred to Glad Enterprises Inc. and Petaluma Speedway Promoter Rick Faeth, who looks forward to getting the season underway this weekend at the Sherm & Loree Toller Memorial, "Adding one of MRP's signature events such as the Toller Memorial is a coup for our wingless tour. I'd like to thank Dennis Gage for hosting us and look forward to kicking-off the season earlier than we've ever done before."
Santa Rosa driver Klint Simpson wheeled Dave Johnson's familiar No. 32 Sprinter to a trio of wins last season en route to his first title with the C&H Veteran Ent. presents Hunt Magnetos Wingless Tour. Simpson swept the events at his home track of Petaluma Speedway and will be a favorite to contend for even more gold in 2017.
The always formidable Terry Schank Jr., also of Santa Rosa, will look to get back atop the perch this season in the Hunt Magnetos house car. Schank also claimed three victories last year at three different venues, including Calistoga Speedway, the Stockton Dirt Track and Ocean Speedway.
Another championship favorite this season will surely be Tracy's Austin Liggett, who is set to pilot a car owned by veteran racer Brian Sperry. The long-time crew chief also happened to be the man that brought sponsor C&H Veteran Ent. to the tour. During the 2015 campaign Liggett captured a pair of triumphs and was a threat to win each night he signed in.
An increased purse this season for the C&H Veteran Ent. presents Hunt Magnetos Wingless Tour will see events pay a minimum of $1200-to-win & $175-to-start each night. The tour champion this year will also be awarded a solid $1500 out of a beefed up point fund that pays out the top-10 at season's end. There will be no entry fees and no membership fees for competitors to run tour events. A solid contingency program is also in place with numerous companies lending their support each night.
Marysville Raceway Announcer and Public Relations Director Troy Hennig talked about having the C&H Veteran Ent. presents Hunt Magnetos Wingless Tour as part of the Sherm & Loree Toller Memorial on Saturday, "We are definitely excited to host the season-opener for the tour this weekend in Marysville. What has taken place in the off-season is helping to catapult the tour to that next level. Having the Hunt Tour alongside the Winged 360's will make for a great show at the Toller Memorial and we hope all the fans will come out to support the event."
Former Sherm & Loree Toller Memorial winner Scott Hall will be back behind the wheel this Saturday and played a major role in the boost that has been seen with the tour. He spoke about the year ahead commenting, "To say we are excited to open the season would be an understatement. A lot of solid companies have come on board with the C&H Veteran Ent. presents Hunt Magnetos Wingless Tour and we believe Rick Faeth will do a great job when it comes to the operations aspect. We've had a lot of interest from the teams as well, so we're expecting healthy car counts each night and that all starts at Marysville with the Toller."
Additional drivers expected to be on hand this Saturday will include reigning Marysville track champion and Wednesday night Gold Cup winner Josh Vierra, Morgan Hill's Tommy Laliberte, Stockton's DJ Johnson, Galt's Matt Streeter, first-year wingless driver Kalib Henry of Citrus Heights, Silver Dollar Speedway champ Angelique Bell, along with Jimmy Christian, Cody Fendley, Shayna Sylvia, Zachary Kavert, Nick Larson, Barry Pries Jr., Peter Paulson, Brian Grossenheider, Nathan Johnson, Gary Paulson, Tim Sherman Jr., Marcus Smith, Troy Degaton and many more.
All seating will be general admission on Saturday with adult tickets $17; juniors 12-15, seniors 62+ and military with ID will be $14; children 6-11 are $6 and five and under will be free. A family pack featuring two adults and two juniors (or three children) will be available for $50. The front gate will open at 5pm, qualifying at 6pm and racing to follow.
The Marysville Raceway is located in Marysville, California. From the Junction of HWY 70 and HWY 20 (12th Street), go a quarter-mile east on HWY 20. Turn south onto Ramirez Road for 1.5 miles. The physical address is 1468 Simpson Ln, Marysville, CA 95901. More info on the track can be viewed at http://www.marysvilleraceway.com/
Information on the C&H Veteran Ent. presents Hunt Magnetos Wingless Tour can be found by visiting http://www.petaluma-speedway.com/ and clicking on the Hunt Series tab. You can also like the tour on Facebook at https://www.facebook.com/joehuntwingless/?pnref=lhc
C&H Veteran Ent. presents the Hunt Magnetos Wingless Tour is proudly brought to you by C&H Veteran Ent., Hunt Magnetos, Pit Stop USA, West Coast Race Parts, LRB Inc., SpeedMart, Benic Enterprises, Santamauro Racing Products, Davis Motorsports of Reno, Air One Hvac Systems and TW Racefotos.
If you're interested in joining the 12-race tour as a marketing partner please contact Scott Hall at scotthallracing@gmail.com