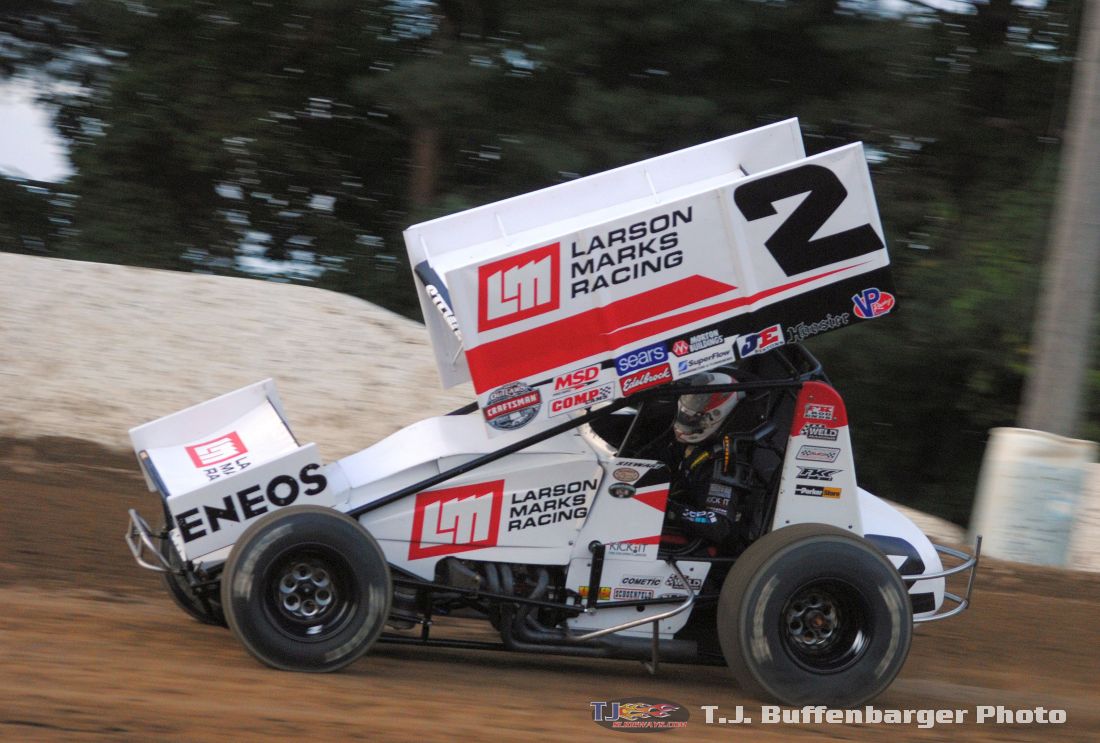 From Spire Sports & Entertainment
TEXAS TWO-STEP: The Larson Marks Racing team heads west with the World of Outlaws Craftsman Sprint Car Series to the great state of Texas for two races. The Outlaws kick-off the weekend at Lone Star Speedway in Kilgore on Friday and then travel three hours south to end the weekend at Gator Motorplex in Willis.
LONESTAR SPEEDWAY WINNER: In 2011, Stewart scored a win at Lonestar Speedway with the American Sprint Car Series after tallying a third place finish the night before. He has competed with the World of Outlaws at Lonestar Speedway twice, earning a sixth-place finish in 2003 and an 11th-place finish in 2004.
GATOR MOTORPLEX: Saturday will be the inaugural trip to Gator Motorplex for the World of Outlaws. Stewart, along with most of the Outlaws, has never competed at the quarter-mile in Willis, Texas.
LARSON MARKS RACING OWNERS: Larson Marks Racing is co-owned by NASCAR Monster Energy Cup Series (NMECS) driver Kyle Larson and Weathertech SportsCar Series driver Justin Marks. Marks also owns GoPro Motorplex in Mooresville, N.C. Larson will be competing in the NASCAR XFINITY Series and NMECS races this weekend at Atlanta Motor Speedway.
LARSON MARKS RACING TEAM: The Larson Marks Racing team is led by crew chief Bob Curtis of Warrensburg, Mo., with Andrew Seamans from Syracuse, N.Y., and Heath Moyle of Middleburg, Penn.
CONNECT WITH LMR: For more information about Larson Marks Racing, including apparel, please visit www.larsonmarksracing.com, follow @LarsonMarks on Twitter and Instagram and like us on Facebook at www.facebook.com/LarsonMarksRacing.