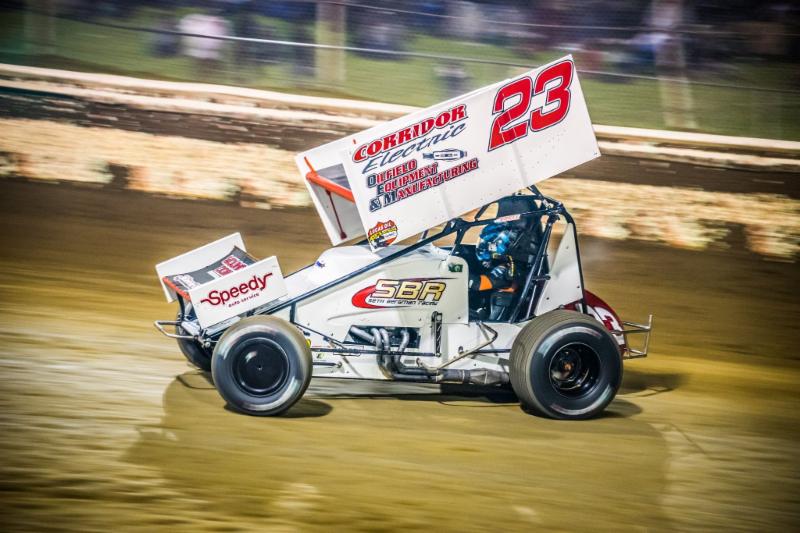 From Inside Line Promotions
COLUMBUS, Miss. (March 6, 2017) – Seth Bergman will get one final test before his chase for the Lucas Oil ASCS National Tour championship begins later this month.
Bergman is scheduled to head to I-30 Speedway in Little Rock, Ark., this Saturday for the track's season-opening race.
"We've produced strong results at I-30 throughout the years and I like the elbows-up type of racing that you do when you race there," he said. "Our goal is to earn our first win of the season on Saturday and springboard ourselves into the ASCS National Tour season with momentum."
Bergman recorded a sixth-place result in 2009 during his first year visiting the quarter-mile oval. He then garnered six top fives and nine top 10s between 2011 and 2013, but has only ventured to the track a handful of times the past three years.
"We haven't raced at I-30 very often recently, but I feel good about the notes we've created there in the past," he said. "We should have a good baseline setup and if everything goes well we will be a contender."
Bergman kicked off his season last Saturday with the USCS Series at Magnolia Motor Speedway, where he quickly powered from sixth to third place in a heat race before pulling into the infield midway through the race because of a mechanical problem. He scratched from the remainder of the night to make sure he didn't create any further problems.
The Lucas Oil ASCS National Tour season begins March 17-18 at Devil's Bowl Speedway in Mesquite, Texas.