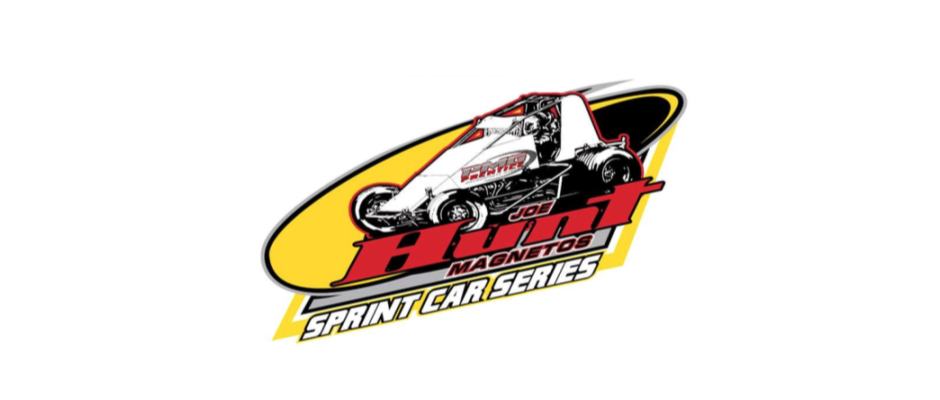 From Gary Thomas
CHICO, Ca. (March 7, 2017) – After opening the season a couple weeks back the C&H Veteran Ent. presents Hunt Magnetos Wingless Tour is now geared up and ready for round two, which takes place during the Saturday portion of the annual Silver Cup this weekend at Chico's Silver Dollar Speedway.
The night of competition will mark the first of two season appearances at the famed quarter-mile, with the second coming in September on opening night of the prestigious Gold Cup Race of Champions. Upwards of 25 to 30 wingless warriors are expected on hand at the Silver Dollar Fairgrounds based bullring to go after the $1200 top prize this Saturday.
"The new C&H Hunt Series had a record amount of competitors at the Toller Memorial and we're looking forward to the same competitive-style of racing at the Silver Cup. We're very thankful that MRP and Silver Dollar Speedway Promoter Dennis Gage has welcomed our tour to be a part of these early season marquee events."
Opening race winner Cody Spencer of Orangevale will be gunning to make it back-to-back to kick-off the season on Saturday in Chico. Spencer returns to the seat of the Mark Dolner owned No. 7EJ Sprinter at the Silver Cup and will look for his second career victory come Saturday night.
He will be sure to face stiff competition however, from Marysville runner up two weeks ago Terry Schank Jr. of Santa Rosa, who finished second in the Silver Dollar Speedway points last season. Schank captured three C&H Hunt Tour wins last year and ultimately finished just one-point shy of Angelique Bell in his bid at the Chico title. The veteran is always a favorite at Silver Dollar Speedway.
One of the more impressive drives from the opener was certainly turned in by Citrus Heights youngster Kalib Henry, who led much of the race in what was his first career wingless start. The 17-year-old was last year's Winged 410 Rookie of the Year at Silver Dollar Speedway and will be searching for his first C&H Hunt Tour win this Saturday.
A couple drivers that will look for redemption after the first race are most definitely reigning tour champion Klint Simpson of Santa Rosa and Stockton's DJ Johnson. The two competitors battled hard for the win during opening night, only to have contact on a green-white-checkered restart dash their hopes of victory.
More drivers expected to be in action on Saturday will include last year's tour winner at the Silver Dollar Speedway Josh Vierra, former Silver Cup victor Scott Hall, SDS champion Angelique Bell, along with Austin Liggett, Geoff Ensign, Troy Degaton, Chris Kerr, Thomas Leiby, Brent Steck, Jimmy Christian, Casey McClain, Cody Fendley, Shayna Sylvia, Tim Sherman Jr., Zachary Kavert, Nick Larson, Barry Pries Jr., Peter Paulson, Brian Grossenheider, Nathan Johnson and many more.
"We're definitely excited to head up to Silver Dollar Speedway with the C&H Veteran Ent. presents Hunt Magnetos Wingless Tour," commented series announcer Ron Lingron. "The opening race in Marysville was definitely a wild one with a lot of story lines coming out of it. Chico is always a great race track with a lot of history and we are anticipating a strong car count to help write another chapter in the record books. We hope all the fans will come check us out at the Silver Cup."
The front gate will open at 5pm on Saturday night, with racing expected to get underway around 6:30pm. All seating is general admission during the night. Adult tickets cost $22, seniors and juniors will be $18, children 6 to 11 are $6, while kids five and under are free. Online ticketing is available to avoid standing in lines and can be purchased at https://events.admitoneproducts.com/tkt_sales.php…
The Silver Dollar Speedway is located on the Silver Dollar Fairgrounds, a half-mile west of SR 99 on Park Ave in Chico, California. For more information visit www.silverdollarspeedway.com
Contingency winners from round one in Marysville: West Coast Race Parts Fast Time DJ Johnson, LRB Inc. Heat one Cody Spencer, SpeedMart Heat two Austin Liggett, Benic Enterprises Heat three Terry Schank Jr., Santamauro Racing Products Dash Klint Simpson, Davis Motorsports of Reno Hard Charger Troy Degaton, TW Racefotos Hard Luck Thomas Leiby, Air One Hvac Systems first rollover Scott Hall
Information on the C&H Veteran Ent. presents Hunt Magnetos Wingless Tour can be found by visiting http://www.petaluma-speedway.com/ and clicking on the Hunt Series tab. You can also like the tour on Facebook at https://www.facebook.com/joehuntwingless/?pnref=lhc
C&H Veteran Ent. presents the Hunt Magnetos Wingless Tour is proudly brought to you by C&H Veteran Ent., Hunt Magnetos, Pit Stop USA, West Coast Race Parts, LRB Inc., SpeedMart, Benic Enterprises, Santamauro Racing Products, Davis Motorsports of Reno, Air One Hvac Systems and TW Racefotos.