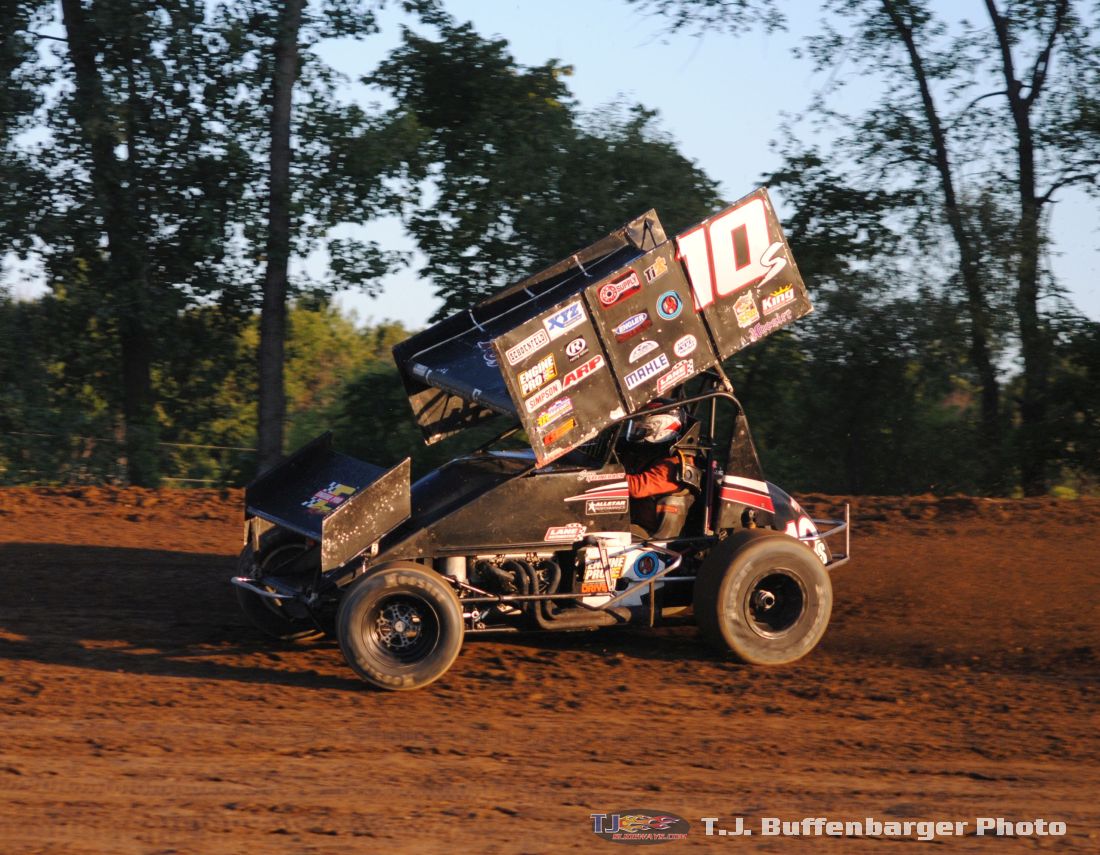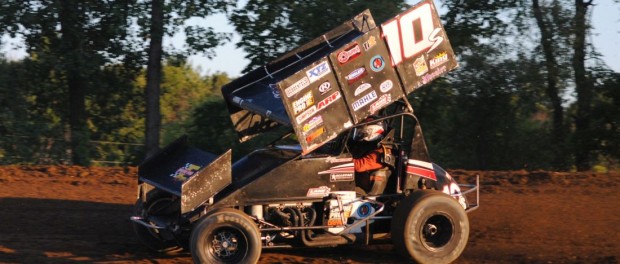 By T.J. Buffenbarger
(May 2, 2017) — Last weekend's weather that was not very conducive to motorsports has inadvertently setup one of my favorite Friday/Saturday combinations for sprint car racing in Michigan. Growing up weekends of Friday night at I-96 Speedway followed by a Saturday program at Crystal Motor Speedway was two nights in the heartbeat of short track dirt racing in Michigan. With the Engine Pro Sprints on Dirt presented by ARP opener at Crystal being pushed back a week in line with the Great Lakes Super Sprints opener at I-96 Speedway on Friday fans can experience one of these great double headers.
The Ionia/Montcalm county area of Michigan has been a hotbed for dirt track racing my entire life. While I was growing up the sprint car weekends between I-96 and Crystal were something I always looked forward to. Both have quality support classes and fans that understand racing. Their close proximity also makes for a nice travel weekend for fans, but is a reason why you don't see them paired together often.
Friday will serve as a great litmus test for how GLSS is fairing in the early portion of its second season. This will be first standalone GLSS event of the 2017 season. I-96 has typically been a track that draws well sprint car wise and people want to race at. The Sunday GLSS program last August might have been the best sprint car feature witnessed in the state last season. The quality of racing taking place on I-96's 3/8-mile layout is good enough that I don't miss the old half mile layout.
Saturday Michigan sprint car fans will make their traditional trip to Crystal Motor Speedway for another SOD season opener. Being the only track to host a SOD event every year of the series existence. If you grew up in this area watching sprint cars there is just something about going to see SOD at Crystal, especially for the season opener. This will be the second year of  SOD re-inventing itself with open motors and a unique tire rule. After a solid first season with the rules package 2017 appears to be a wide open race for the championship with 2016 champion Brian Smith not returning to defend his title.
Notes:
Butler Motor Speedway will try to open their 2017 season again on Saturday after being rained out last weekend. Butler's practices have seen several new faces in the sprint car division. It will be interesting to follow these new drivers as they begin their sprint car careers. Among the new blood is second generation driver Boston Mead and Brian Slusarski, graduating from the micro ranks into full size sprint cars.
Another driver making a return to sprint car racing is Trevor Berry. After a short stint in Spartan Speedway's non-wing pavement sprint cars Berry went pavement stock car racing before deciding that the dirt sprint car was more economical. Berry has been present at various practice days around the state and is set to make his competitive dirt sprint car debut Friday at I-96.
Jay Steinebach will return to the 360 sprint car division Friday driving for Tracy Rice. Steinebach purchased a 410 engine several years ago for his operation. Rice contacted Steinebach last weekend to see if he was interested in the ride.