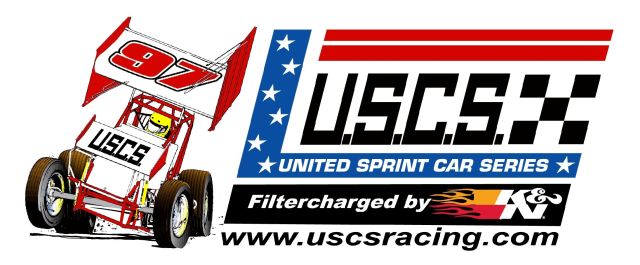 By Pete Walton
Atlanta, GA – May 2, 2017– The 21st Anniversary United Sprint Car Series Outlaw Thunder Tour presented by K&N Filters winged sprint cars invade Lavonia Speedway on this Saturday night (May 6th) at 7:30 pm for the USCS Saturday of Speed Sprint Car Spectacular SPECIAL EVENT. The track has been a USCS driver and fan favorite over the past 20 seasons and was on the series original schedule on July 4, 1997.
The series last visited Lavonia Speedway last season on Labor Day weekend of 2016 when 1998 USCS Rookie of the Year and series veteran driver, Johnny Bridges from Cherryville, North Carolina was the first to reach the finish line and parked his mount in the www.rockauto.com USCS Victory Lane after the USCS main event. Bridges is among the expected entries for Saturday night's event.
Although not a winner at Lavonia Speedway yet, the defending USCS National Champion and 2017 wins leader is Morgan Turpen from Cordova, Tennessee who made history as the first woman to ever win a major sprint car series Championship during both the 2015 and seasons is an expected entry. Turpen has won five time in eight 2017 USCS events she has entered and is currently one of the hottest drivers in the Nation riding a four race win streak.
Entries also include eleven-time series Champion, Terry Gray from Bartlett, Tennessee who is also a previous multi-time winner at Lavonia Speedway is currently in second position in the USCS National point standings. and. Gray's team-mate and.  Gray and Turpen both have wins already this season in USCS series competition. Gray has over 90 USCS feature wins on his resume. Turpen who was the 2010 USCS Rookie of the Year, has a career USCS total of 14.
Other expected potent USCS sprint car driver entries include Lance Moss from Cherryville, North Carolina and 201 USCS Rookie of the Year and 2016 NSL National Champ. Mallett leads the point standings in the USCS Southern Thunder regional series that includes track like Lavonia Speedway and others in Alabama, Florida, Georgia, North Carolina, South Carolina and Tennessee. Mallett also is a scant dozen points out of first place in the National point standings behind Gray. These five drivers are expected to lead a strong contingent of drivers from at least six states into Saturday's speed contest at the famed Northeast Georgia oval looking for a chance to park in the www.rockauto.com USCS Victory Lane.
A pair of teenage entries who have shown some outstanding performances include fourteen-year-old 2016 USCS Rookie of the Year Danny Sams III from Englewood, Florida and seventeen-year-old Brandon Taylor from Cumming, Georgia who was the Rookie of the Year points leader for the 2016 season when he had to quit during a series of mid-season bad luck incidents in 2016.
Five other drivers from the state of Georgia are entered as well. Those are veterans, Brian Thomas from nearby Pendergrass, GA who is ranked 4th in the current USCS Southern Thunder Tour point standings and Joe Larkin from Suwannee who is 5th in those regional standings. Also entered is Aubrey Black from Lookout Mountain. Making their first appearance of the season at Lavonia Speedway on Saturday night will be Jay Dunham from Grovetown, GA and California transplant and USCS newcomer Chase Wood from Atlanta, GA
North Carolina is expected to send five or more drivers as well to Lavonia Speedway this weekend including Bridges and Moss who are cousins. The other three expected entries include 2014 USCS Rookie of the Year, Brandon McLain from Indian Trail and brother Jake McLain who is a past Carolina Racesaver Sprint Series Champion. Also expected are two 2017 USCS Rookie of the Year contenders, Scott Hunter from Concord, North Carolina and Bronzie Lawson IV from Southern Pines, North Carolina.
Tony Agin from Ft. Myers, Florida tops the list of several other drivers on the pre-entry list.  Agin is in fifth place in the series National point standings and sixth in the current USCS Southern region standings. In addition to Agin, a former Southern Thunder Rookie of the Year, Lee Moore from Tuscaloosa, Alabama and Bob Auld from Largo, Florida are expected entries as well.
Joining the USCS sprint cars at Lavonia Speedway on Saturday night's busy racing card will be the Limited Late Models, Crate Late Models, Hobby 602, Stock Eight, Stock Four and Modified Street.
For info on Lavonia Speedway please visit their website at www.lavoniaspeedway.net or call 706-340-4781. For USCS information on the event you may also call the USCS series office at 770-460-7223 or 770-865-6097. For USCS rules, info and updated schedules please visit www.uscsracing.com
USCS Outlaw Thunder Tour sprint pre-entry list for:
Lavonia Speedway event – Saturday, May 6 2017
No….Car#…Driver / Hometown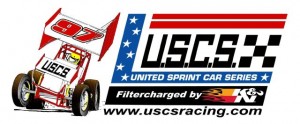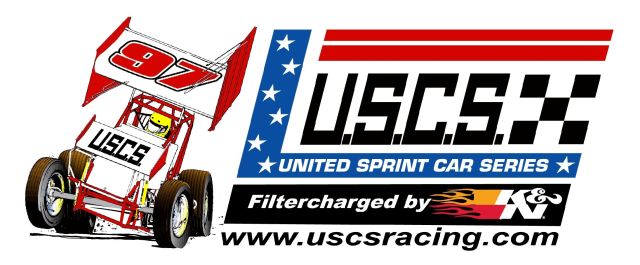 1a        Lee Moore, Tuscaloosa, AL
1x        Scott Hunter, Concord, NC
4V        Bronzie Lawson IV, Southern Pines, NC
6          Chase Wood, Atlanta, GA
07        Johnny Bridges, Cherryville, NC
07T      Brandon Taylor, Cumming, GA
10        Terry Gray, Bartlett, TN
10m     Morgan Turpen, Cordova, TN
14        Jordon Mallett, Greenbrier, AR
21        Aubrey Black, Lookout Mtn., GA
21B      Brandon McLain, Indian Trail, NC
23        Lance Moss, Cherryville, NC
24d       Danny Sams III, Englewood, FL
28        Jeff Willingham, Ripley, MS
33        Joe Larkin, Suwanee, GA
38        Tony Agin, Ft. Myers, FL
40        Howard Moore, Memphis, TN
51        Jay Dunham, Grovetown, GA
67        Jake McLain, Indian Trail, NC
67        Brian Thomas, Pendegrass, GA
83        Bob Auld, Largo, FL