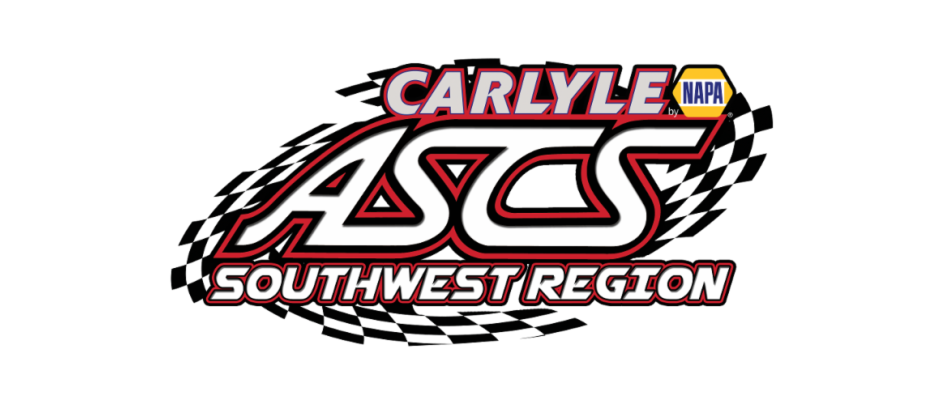 From Bryan Hulbert
QUEEN CREEK, Ariz. (May 6, 2017) – For the 29th time, New Mexico's Rick Ziehl found his way to Victory Lane with the Carlyle Tools ASCS Southwest Region with a win at the Arizona Speedway on Saturday night.
A pair of cautions inside the first three revolutions, Ziehl was the chaser to J.T. Imperial as the No. 75x set a torrid pace around the Arizona Speedway. In and out of slower traffic quickly, it was actually time in clean air that saw Ziehl begin closing the gap on Imperial.
Moving his line from the cushion to the hub of the three-eighths mile oval, Imperial went from full speed to the infield off the second turn a lap later with mechanical issues on Lap 20. Clearing the track to leave the race running at speed, Ziehl assumed the top spot with current series point's leader, Colton Hardy, on his heels.
Relegated to a single line with three laps to run for a caution involving Josh Shipley, who would was unharmed after the young rookie's night ended in a ball of fire off the fourth turn, Ziehl was untouchable on the restart for his first win of the 2017 season.
Colton Hardy crossed second for his fifth podium appearance of the season with Montana's Jeremy McCune working from seventh for his first top-three of the year. Bob Ream, Jr. crossed fourth with Lance Norick fifth. Steve Cushman sixth was trailed by Darrell Sickles, Steve Stone, Shad Petersen, and Mark Clark to make up the top-ten.
Heat Race winner got an added bonus from Photographer, Ron Gilson, with $25 going to each. Schoenfeld Headers also kicked in on the night's goodies with the A-Feature winner getting a set of Headers.
Arizona Speedway is the destination once again on July 1 before the series returns to the Southern New Mexico Speedway on July 28 and 29. For continued updates on the American Sprint Car Series, from the National Tour to any of the seven regions that make up the ASCS Nation, log onto http://www.ascsracing.com.
Race Results:
ASCS Southwest Region
Arizona Speedway – Queen Creek, Ariz.
Saturday, May 6, 2017
Heat 1 (8 Laps): 1. 74-Colton Hardy[1]; 2. 20Z-Rick Ziehl[4]; 3. 75X-J.T. Imperial[5]; 4. 77-Damon McCune[3]; 5. 57X-Steve Stone[2]
Heat 2 (8 Laps): 1. 8-Bob Ream Jr[4]; 2. 2B-Billy Chester III[3]; 3. 29-Darrell Sickles[2]; 4. 2-Shad Petersen[1]; 5. 7-Mark Clark[5]
Heat 3 (8 Laps): 1. 01-Josh Shipley[2]; 2. 90-Lance Norick[4]; 3. 33-Steve Cushman[1]; 4. 0J-Jeremy McCune[3]; 5. 11-Shane Hinsley[5]
A Feature (25 Laps): 1. 20Z-Rick Ziehl[2]; 2. 74-Colton Hardy[4]; 3. 0J-Jeremy McCune[11]; 4. 8-Bob Ream Jr[7]; 5. 90-Lance Norick[5]; 6. 33-Steve Cushman[9]; 7. 29-Darrell Sickles[6]; 8. 57X-Steve Stone[13]; 9. 2-Shad Petersen[12]; 10. 7-Mark Clark[14]; 11. 2B-Billy Chester III[8]; 12. 01-Josh Shipley[3]; 13. 75X-J.T. Imperial[1]; 14. 77-Damon McCune[10]; 15. 11-Shane Hinsley[15]