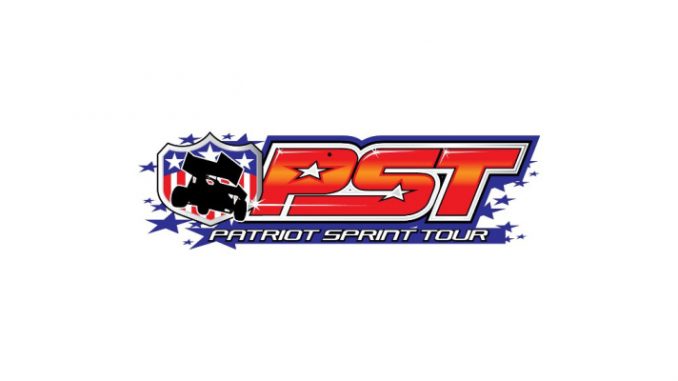 From Paul T. Harkenrider
CONNEAUT, Ohio (May 15, 2017) — For the fifth straight season, Patriot Sprint Car racing returns to the always fast Raceway 7. It will be a Bonnell's Collision Center's $2,000 to win event this Friday, May 19.
Last season, it was Wayland's Kyle Drum taking the win over Bryan Howland and Justin Barger. It was Drum's first win with the Patriot's since 2005, and his third career win with the tour.
Drum will lead a well-known group of sprint car drivers including Jared Zimbardi, Joe Trenca, Bryan Howland, and Scott Kreutter this Friday night.
After two PST-American Series events, Jared Zimbardi leads the points with 285. Steve Collins sits in second with 265, with Joe Trenca (264), Dylan Westbrook (261), and Jason Barney (253) complete the top five points standings.
This event will also be a tune-up for Bonnell's Collision Center Western Speedweek of Money. Three straight nights of racing, all paying $4,000 to win, where the second night will occur at Raceway 7 on Friday, June 30.
As far as this Friday, racing is set to start at 7:30 with $15.00 being priced for the general admission and $25.00 will be the pit price. This Friday's show will go towards the A-Verdi Storage Containers Patriot Sprint Tour- American Series championship.