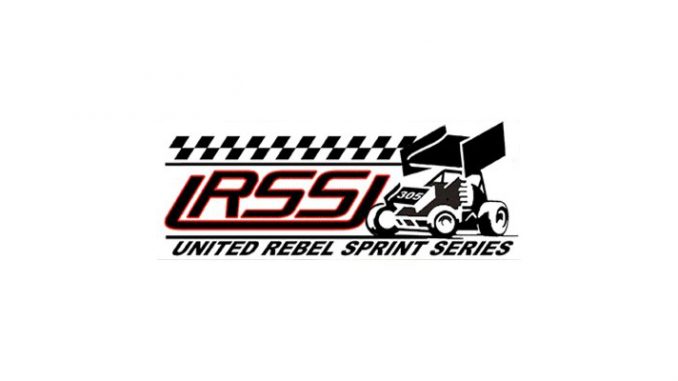 From URSS
With night one of the Summer Sizzler Tour in Belleville KS going to Nebraska's Toby Chapman, the United Rebel Sprint Series drivers are preparing to finish out the four race series with the final three races this weekend to claim the $1000 winners share for the overall 4 day Champion.
Friday night the Rebels will make their appearance at the Thomas Co. Speedway in ColbyKS after being rained out earlier this spring. A great field of cars are expected for this event as, along with the URSS regulars, there will be a good contingent of Colorado, Nebraska and Oklahoma cars to begin the three day run.
Oklahoma's Ty Williams will be on hand to defend his win last year in this event as will current Sprint Series of Oklahoma point leader Jake Martins. Other heavy hitters will be Kansas drivers, Steven Richardason, Brian Herbert, Zach Blurton, Jed Werner and JD Johnson plus many more. Nebraska hot shoes will include Darren and Nate Berry, John Webster, Matt Richards and Shane Sundquist just to name a few. Mark Walinder, Scott Cochran, and Coby Pearce and a host of others will represent Colorado well. Racing starts at 8pm and all 5 regular classes will be running also.
Saturday the Rebels will head to the state of Nebraska when they return to the Lincoln Co. Raceway in North Platte for the 2nd Annual Ron Williams/Dick Myers Memorial. Last year Zach Blurton bested a field of 32 cars in front of a packed stands to claim the $1500 winners share. Look for a larger field this year as it has became a favorite among the drivers and fans with many contingencies and added money. Racing starts at 6:30pm and along with Rebels will be the IMCA Modifieds, Stock Cars and Sport Mods.
Sunday the traveling warriors will head east one hour down I-80 to one of their favorite tracks as they visit the Lexington Raceway in LexingtonNE to end the Summer Sizzler Week and crown a Champion. The wide sweeping corners of the track always puts on a very close blistering fast race with Colorado's Jake Bubak taking last years event. Jake has other racing obligations this week so look for another new winner this year. Racing starts at 6pm.
The URSS would like to thank the following contributors that have donated over $3000 to make this Summer Sizzler Week possible.