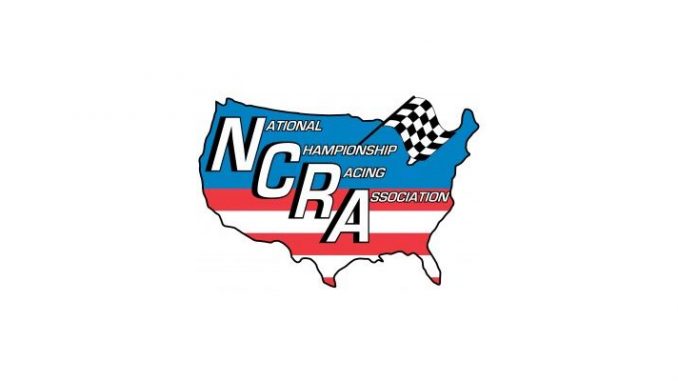 From David Smith Jr.
PARK CITY, Ks. (July 18, 2017) – Fresh off two nights of racing action which is the Hutchinson Grand Nationals, the National Championship Racing Association of Park City, Kansas presented by Precise Racing Products sprint car division will be back in action this coming Saturday night at 81 Speedway in Park City. This time the series will be joined by the American Bank of Oklahoma American Sprint Car Series presented by Smiley's Racing Products Red River Region for the "NCRA/ASCS Shootout."
After a strong runner-up performance during this past weekend's Hutch nationals, Jeremy Campbell has taken over the point lead over defending tour champion Don Droud, Jr. On the strength of one feature victory and four top five finishes in the five events held thus far, Campbell has opened a 30-point advantage over the Lincoln, Nebraska veteran.
Fresh off sweeping both nights of the Hutch Nationals, Norman, Oklahoma driver Danny Jennings has closed to within 40-points of the lead in the standings while Jon Freeman sits just 80-points out of the point lead.
Rest of the top ten in the standings include Jeff Stasa, Forrest Southerland, J.D. Johnson, Fred Mattox, Jake Greider and Josh Fairbank.
Five events have been held thus far this season with afore mentioned Campbell and Jennings earning victories, as have Fred Mattox, Jason Martin and Joe Wood, Jr.
Leading the way for the ASCS Red River region is current points leader Alex Sewell, who is being chased in the point standings by Jared Sewell, Kade Morton, John Carney II, Mattox and Chance Morton.
This event will pay $2000 to win and $300 to start while all non-qualifiers earning $150.
Gates open at 5:00 PM with race action slated for a special start time of 7:30 PM. Admission prices are $12 for adults ages 12 and up while all ages eleven and under will be admitted into the grandstands for FREE. All pit passes are just $30.
81 Speedway is located north of Wichita on I-135 to exit 16, then 0.7 mile west on 77th street in Park City. For more race information contact the speedway office (316) 755-1781 and get daily updates by accessing their official facebook page: Race 81 Speedway and don't forget to check out their new website www.race81speedway.com.
More information on the series can be found on their official website www.racencra.com and their official facebook page: NCRA Racing Series.
Current NCRA Sprint Car Point Standings:
1) Jeremy Campbell 1545, 2) Don Droud, Jr. 1515, 3) Danny Jennings 1505, 4) Jon Freeman 1460, 5) Jeff Stasa and Forrest Southerland 1315, 7) J.D. Johnson 1125, 8) Fred Mattox 1115, 9) Jake Greider 1055, 10) Josh Fairbank 680