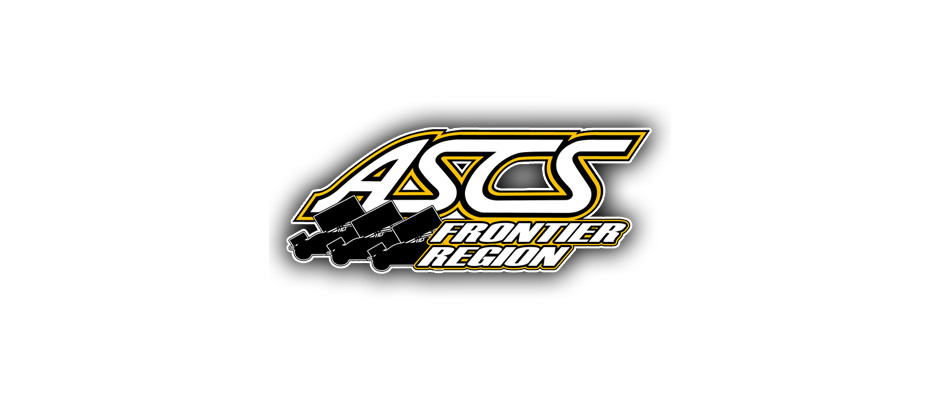 From Andrew Kunas
BELGRADE, Mont. (August 4, 2017) – After many a close call during the season, David Hoiness finally scored his first win of 2017 in Brodix ASCS Frontier Region sprint car action Friday night at Gallatin Speedway.
Struggling in his heat race earlier in the evening, Hoiness made a show of it in the 25-lap feature as he came from the ninth starting position and moved into the Top 5 in the opening laps. He then led the final 12 laps to pick up the win aboard the Hoiness Racing No. 27DD Wesmar-powered J&J.
Having led the points standings since the middle of July, the Billings, Montana driver was able to pad that lead with his win, combined with second place points man Rich Martin of Cheyenne, Wyoming being involved in an accident while he was running in the Top 5. Hoiness, who is chasing his first ASCS championship, now holds a commanding 100-point lead with only three races remaining in the season.
Hoiness had two other podium finishes prior to Friday's race and finished in the Top 10 in every race but one this season. A week earlier at Black Hills Speedway in South Dakota, Hoiness was leading late before losing it in the closing laps and then was involved in an accident that ended that race. Hoiness and crew left that race unhappy, but they were all smiles a week later when they finally were able to visit Rod End Supply Victory Lane.
For Hoiness it was his sixth ASCS Frontier Region victory with three of them having come at Gallatin Speedway, the other two coming in 2013 and 2015. Friday's win was his first with the series since a June 2016 non-points win at Electric City Speedway.
Bryan Brown of East Helena, Mont. started on the pole and led the first two laps before yielding the top spot to Helena's Trever Kirkland. Kirkland would lead the next 11 circuits while Hoiness picked off cars in front of him. On Lap 14 as they raced for the lead through traffic, Hoiness and Kirkland very nearly collided – and Kirkland nearly hit the wall as well – in Turn 4 of the 3/10-mile clay oval. The two emerged on the front stretch unscathed but Hoiness was now out front while Kirkland slid back another spot as Martin passed him.
Jeremy McCune got past Kirkland for third and then moved into second place when Martin got into the loose dirt. The wild sequence of events involving the Top 5 cars continued on Lap 19 when McCune struck the front stretch wall, causing severe manuevering problems and resulting in McCune stopping on the track exit on the back stretch for a yellow flag. That handed second place back to Bryan Brown, who had gotten by both Martin and Kirkland.
On the following restart, Martin and South Dakota's Clint Anderson tangled as they raced for third place exiting Turn 2. Both cars got airborne but somehow neither of them rolled over. Anderson was able to push back off and remain on the lead lap while Martin's car was forced to the pit area for the night due to damage and not being able to fire back off. Martin was credited with a 12th place finish.
While Hoiness motored away, Kirkland moved past Brown to reclaim second place on the final restart and would finish there aboard the Kirkland Racing No. 37 Two Dot Tech-powered Triple X. Brown, who has raced a limited number of events this year, finished a season best third aboard the Brown Racing No. 38b Wesmar-powered Eagle.
Anderson came back to cross the finish line fifth, but was credited with fourth place aboard his No. 9a Frisk-powered Maxim after Roger Cummings was disqualified for not reporting to the scales following the race. Anderson moved into fifth in the ASCS Frontier Region points standings with his effort. Robert DeHaan of Olive, Mont. was credited with fifth place aboard his No. 33 Speedway Motors-powerd Eagle.
Shane Moore, Shad Petersen, Mindy McCord, Lany Reber and Butch Capshaw rounded out the Top 10.
All three heat races earlier in the evening were won from the pole on a clay track was fast and sticky most of the night. Cummings won the first heat race before Anderson and Brown followed suit. All three drivers had identical 100 scores, but Cummings got the high heat race points score on the night on the ASCS tiebreaker going to whoever posted the score first.
The series is not racing Saturday but Friday's event at Gallatin Speedway capped off five consecutive weeks of racing action for the Frontier Region of the American Sprint Car Series. The teams following the series get a week off coming up, but they are right back at on Friday and Saturday, August 18th and 19th when the series makes its first visit to Sweetwater Speedway in Rock Springs, Wyoming. The series then wraps up the 2017 season, its fifth year of competition, with its annual stop at Gallatin Speedway's Big Sky Supernationals on September 8th.
More information on the Brodix ASCS Frontier Region, Lucas Oil ASCS National Tour presented by MAVTV Motorsports Network and other ASCS regional tours, including schedules and results, can be found online at ascsracing.com. You can also find the series on Facebook.
– – –
Brodix ASCS Frontier Region
Gallatin Speedway
Belgrade, MT
August 4, 2017
16 cars
Heat 1 (8 laps): 1. 00 Roger Cummins, 2. 0J Jeremy McCune, 3. 66 Lany Reber, 4. 2x Mike Manwill, 5. 7 Brian Robison, 6. 56 Butch Capshaw.
Heat 2 (8 laps): 1. 9a Clint Anderson, 2. 24m Rich Martin, 3. 33 Robert DeHaan, 4. 11 Mindy McCord (DNF), 5. 96 Damon McCune (DNF).
Heat 3 (8 laps): 1. 38b Bryan Brown, 2. 37 Trever Kirkland, 3. 27DD David Hoiness, 4. 2 Shad Petersen, 5. 31 Shane Moore.
High heat race points score: 00 Roger Cummings, 100
Feature (25 laps): 1. 27DD David Hoiness, 2. 37 Trever Kirkland, 3. 38b Bryan Brown, 4. 9a Clint Anderson, 5. 33 Robert DeHaan, 6. 31 Shane Moore, 7. 2 Shad Petersen, 8. 11 Mindy McCord, 9. 66 Lany Reber, 10. 56 Butch Capshaw, 11. 7 Brian Robison (DNF), 12. 24m Rich Martin (DNF), 13. 0J Jeremy McCune (DNF), 14. 96 Damon McCune (DNF), 15. 2x Mike Manwill (DNF). DQ'd – 00 Roger Cummings (did not scale after finishing fourth).
Lap leaders (unofficial): Bryan Brown 1-2, Trever Kirkland 3-13, David Hoiness 14-25
– – –
Brodix ASCS Frontier Region
Top 10 points
1. David Hoiness, 1485
2. Rich Martin, 1385
3. Mindy McCord, 1217
4. Robert DeHaan, 1151
5. Clint Anderson, 1108
6. Damon McCune, 1098
7. Shad Petersen, 999
8. Jeremy McCune, 968
9. Lany Reber, 886
10. Randy Dolberg, 837