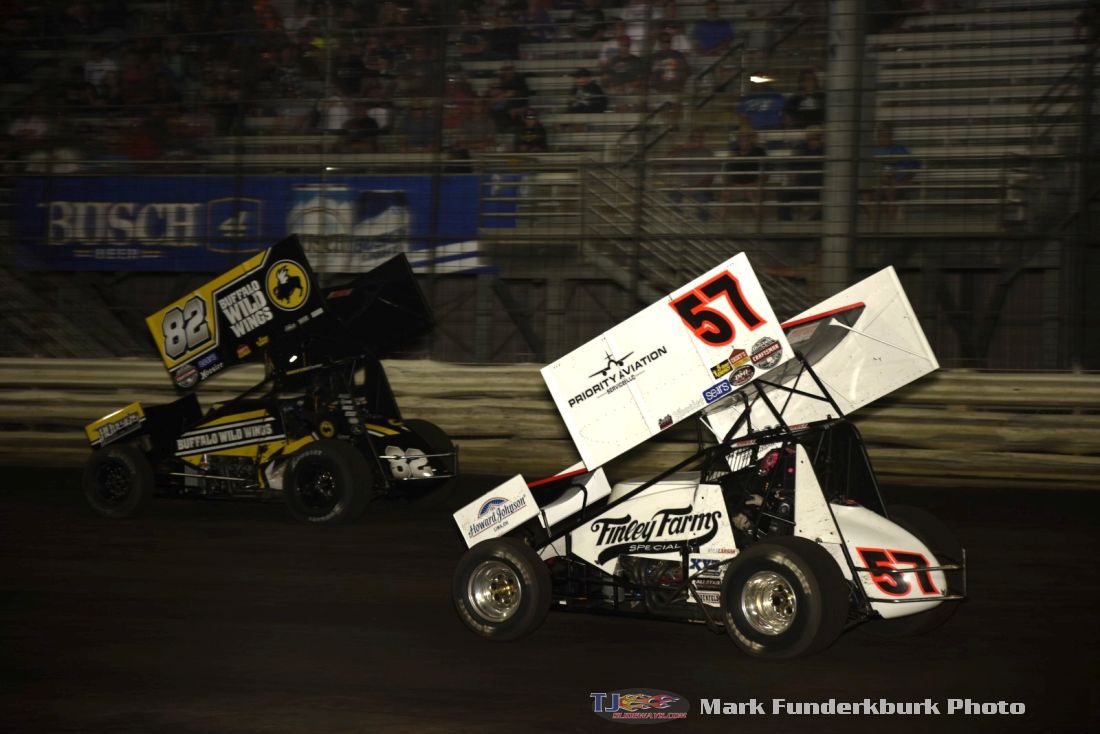 By T.J. Buffenbarger
In the middle of a 5-HOUR Knoxville Nationals that is already filled with great storylines Kyle Larson and Chip Ganassi added another headline on Friday to what already has become my favorite day of racing at the Nationals.
This decision is huge for motorsports. Growing up in an era where hearing stories of drivers from the upper echelon jumping into other divisions were just that, stories. Having Ganassi allow Larson to compete at Knoxville is a win for everyone involved. Having Larson come to Knoxville goes a long way to repairing some of the apathy that sprint car fans have developed for NASCAR, including myself.
The #letkylerace movement obviously moved the needle enough for Chip Ganassi Racing to pay attention early on following Larson's victory on Wednesday at Knoxville (https://twitter.com/CGRTeams/status/895634116959391744).
When asked on Wednesday after the race if Larson would get permission to run my guess was 80% towards no. Following the post by the Chip Ganassi Racing Twitter account I was still around 75% that it would not happen.
The Larson story is just the icing on the cake of what has been for me the most enjoyable Knoxville Nationals to cover in my 21-year media career. There are so many great stories coming out of these Nationals, many of which I haven't had an opportunity to write about yet. It's just more proof that the Knoxville Nationals just isn't a sprint car race, but is one of the most enjoyable weeks in all of motorsports.