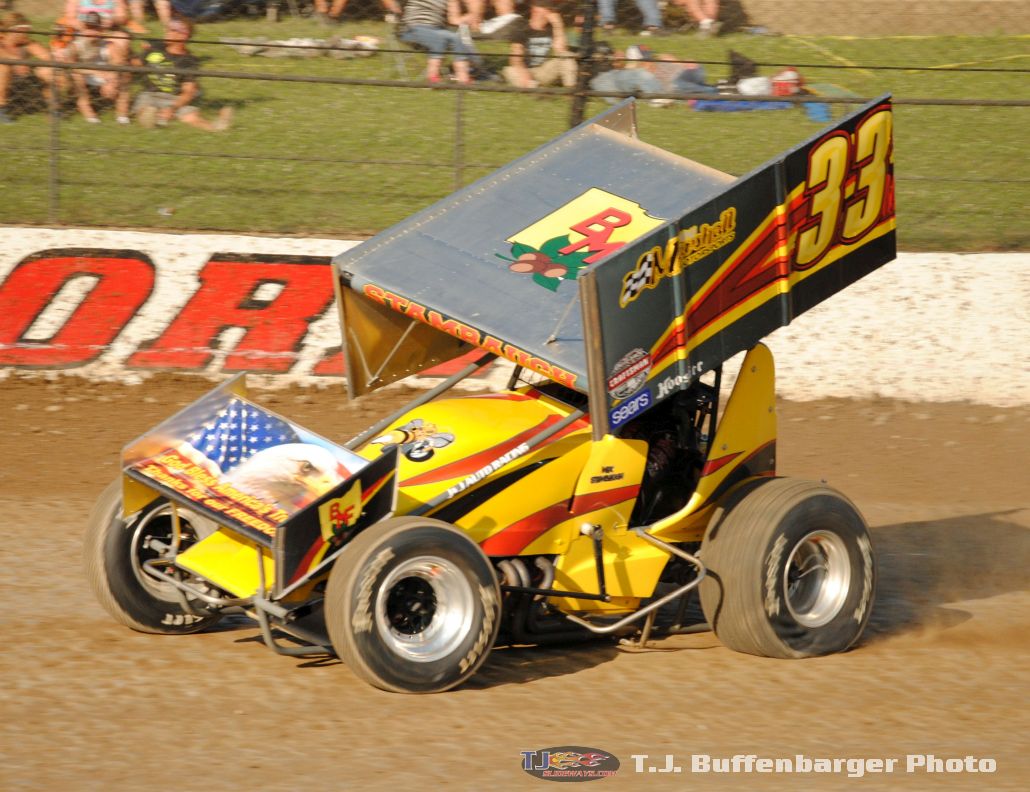 From Fully Injected Motorsports:
ELIDA, Ohio (October 20, 2017) – Effective immediately, Max Stambaugh, the 2017 Arctic Cat All Star Circuit of Champions Rookie of the Year, and Ray Marshall Motorsports have parted ways. A decision that did not come easy for the Elida native, Stambaugh is now in search of other opportunities to further his racing career. Despite the circumstance, Stambaugh and Ray Marshall Motorsports split on good terms, repeatedly thankful for the opportunities given to him.
"I can't thank Ray Marshall and his team enough for their support in 2017. Ray gave me an opportunity of a lifetime. I wouldn't have been able to complete my first All Star season without his help and dedication," Max Stambaugh explained, who earned 13 top-ten finishes with the All Stars in 2017, one being a top-five performance at Eldora Speedway. "Ray and I split on good terms and will continue to be friends. He's been around this sport a long time and has given a lot of people the opportunity to drive his equipment. I respect him as a person, as well as a car owner."
Stambaugh's future plans remain uncertain. Ideally, "Mad Max" would like to return to the Arctic Cat All Star Circuit of Champions full-time in 2018.
"Nothing is really set in stone just yet. My goal right now is to rejoin the All Stars in 2018. I am currently looking for other opportunities, but if a deal comes up that involves driving my own equipment, that is a definite possibility, as well," Stambaugh added. "We don't have a lot of time to waste, so the plan is to get started as soon as possible. I'm excited to see what the future brings. With a year of racing on the road under my belt, I'm confident 2018 will bring bigger and better things. I'm open to discuss all possibilities."
Those interested in developing a marketing partnership with Max Stambaugh should contact him immediately at mad.max5@hotmail.com.