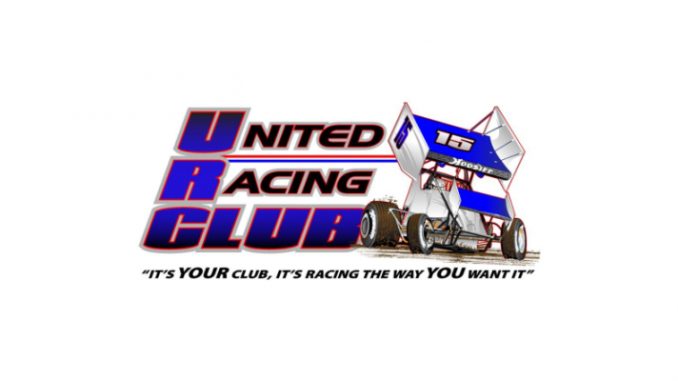 From Tim Moran
The 2017 Capitol Renegade United Racing Club came to its official close on Saturday night at the 2017 Banquet.
The top 10 were honored with their point fund checks and picture plaques along with the announcing of Chris Allen as the 2017 Rookie of the Year and Phil Meisner Jr. as the 2017 Mechanic of the Year.
President Rick Weller updated those in attendance on some URC happenings, most notably the appointment of Ryan Stillwaggon and Chris Allen to the URC Board along with the continued service of Dave Betts. President Weller also reported that URC Photographer and PR Tim Moran will be stepping away from the club as PR along with the full time Photography duties. Although Moran will be an occasional visitor at the track, the club is still looking for a fulltime photographer. The daily PR will be handled by Jenna Schostkewitz, who is interning this summer with the Club.
With the well publicized dispute over the URC Perpetual Cup, the United Racing Club rang in a new era with a new cup. This cup displayed the 70+ names (URC has two ties in their 70 year history) of the past champions and leaves room for another 30 more to guarantee the historic tradition of handing down the cup from Champion to Champion.
With 2018 not too far away, look for the Club to be a part of the PPB Motorsports Racecar and Trade show the weekend of January 19, 20 and 21. The Club will have a publicized schedule at the show.